For Thousands of Immigrant Children, Separation Was Just the Beginning | Opinion
The family separation and detention crisis at the border is even worse than we thought. News last week revealed that the Trump administration detained nearly 70,000 children in immigration custody in the past year, surpassing all other countries in the world and reaching unprecedented levels for the United States. The continued revelations are a chilling reminder for all Americans that the family separation and detention crisis is far from over and remains a moral stain on our country.
Hundreds of thousands of people came together across every state last year to protest the horrific family separations that resulted from the Trump administration's "zero tolerance" immigration policy, and that public outrage helped force President Donald Trump to back down and end its most extreme iteration. Yet we now know the administration has taken advantage of loopholes to quietly continue ripping thousands of children from their parents' arms.
Separation, however, is only the beginning of this administration's cruelty toward immigrant children. In immigration detention centers across the country, the Trump administration continues to warehouse migrant children and families in de facto internment camps under inhumane living conditions. With Trump's blessing, children are being locked up in cages without adequate food or water. Many are going without bathing, clean changes of clothes or other basic sanitary needs, like toothbrushes.
In many of these camps, the administration does not provide beds for children, forcing them to sleep on cold concrete floors. And, outrageously, children as young as 8 have been asked to serve as caretakers for toddlers, who are alone and terrified after being separated from their parents and family members. Given these conditions, it is no surprise that outbreaks of the flu and other diseases at these detention centers have created a real public health crisis—and that at least six migrant children and many more adults have died in U.S. government custody since last September.
For months, pediatricians, lawyers and advocates have warned that conditions in these camps are not safe, yet the Trump administration has been unrepentant and shown no remorse for its actions. Even as these new numbers show thousands more children than previously known were taken from their families—many of whom have yet to be reunited after a year and a half—the administration still has no plan to expedite reunification. And to add insult to injury, Trump's new acting Homeland Security secretary, Chad Wolf, was an early architect of family separation, even though he lied to Congress about his role in the policy.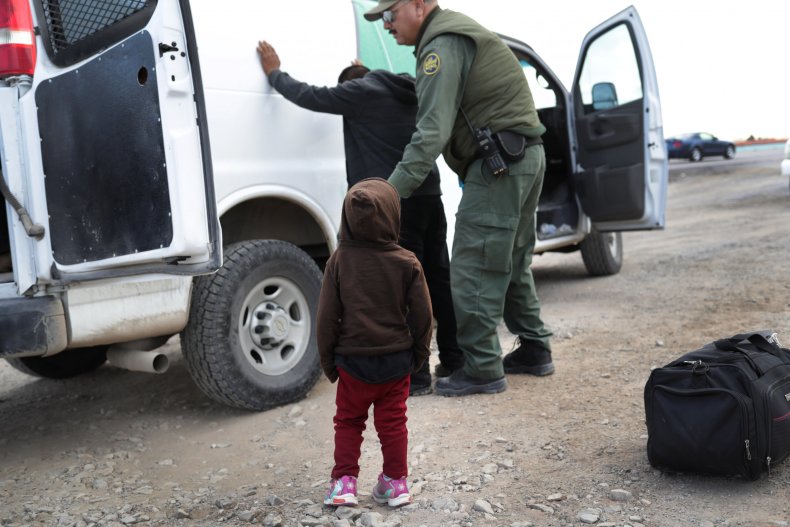 We are living in a historic moment that future generations of Americans will look back on with shame. If the Trump administration is left unchecked, it is clear this cruelty will grow even worse. But people of conscience have the power to force change.
Public outrage made Trump sign an executive order in June 2018. And just last week, following ongoing pressure, the government announced that it would not renew its contract with the private detention center Homestead, where migrant children had described being treated like "prisoners." We cannot let up until every camp like Homestead is closed and every family is reunited. This fight is not over until the administration stops separating families once and for all.
The Trump administration has created a moral crisis at the border, but it's up to all of us to respond. It's time for all of us who took to the streets last year to stand up to Trump once again and demand an approach to immigration that reflects our values.
Jess Morales Rocketto is chair of the Families Belong Together Coalition and Political Director of the National Domestic Workers Alliance.
The views expressed in this article are the writer's own. Correction: The headline of this article has been updated, as 70,000 children were detained, not separated.