Nearly 90 Elephant Carcasses Found Near Botswana Wildlife Sanctuary in Africa
Almost 90 elephant carcasses were found near a wildlife sanctuary in Botswana in what the founder of Elephants Without Borders, a conservationist organization, said was one of the largest number he'd seen or read about anywhere in Africa.
Elephants Without Borders conducted an aerial survey, which found that 87 elephants had been poached in just a few months, according to the BBC. Poachers targeted the elephants predominantly for their tusks, which were valued for their ivory and sold on the black market.
"I'm shocked, I'm completely astounded," Mike Chase, the founder of Elephants Without Borders, told the BBC. "The scale of elephant poaching is by far the largest I've seen or read about anywhere in Africa to date."
The elephants were mainly found close to the Okavango Delta wildlife sanctuary and, since the 2018 aerial survey was only halfway completed, Chase told the BBC that his organization expected the number would likely increase. A "fresh carcass," like the 87 that were recently found, is an animal that has been killed within three months.
In May, Botswana disarmed its anti-poaching unit and Chase wrote on the Elephants Without Borders website that in June members of parliament passed a motion to lift the ban on hunting elephants. Supporters of ending the ban said it was necessary because the population had increased, there were problems with human-wildlife conflict and there were fewer benefits from tourism.
Chase wrote to President Mokgweetsi Eric Keabetswe Masisi in July asking for a "swift response" to the illegal wildlife trafficking that was being conducted in Botswana. After receiving an unsatisfactory response from Major General Otisitswe Tiroyamodimo, director of the DWNP, The South African reported Chase wrote back saying it was difficult to see how authorities were issuing any kind of response.
"At what stage do we pull our heads out of the sand and admit we have an elephant poaching problem and do something to stop it?" he wrote.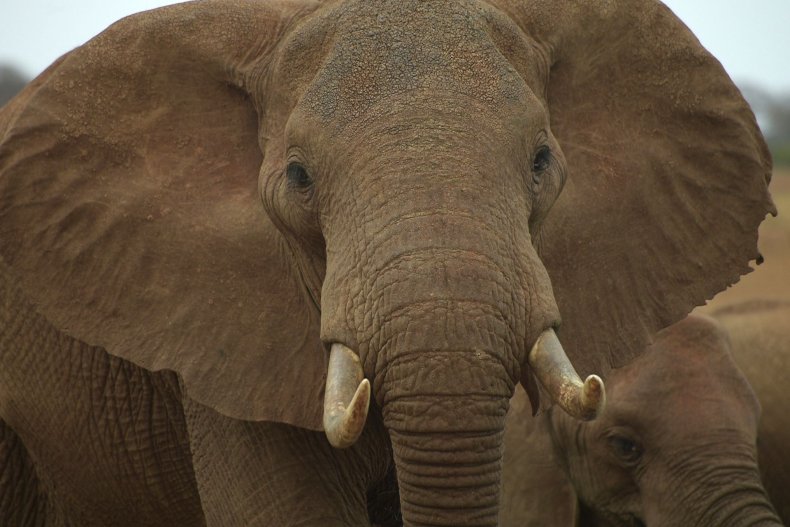 Tracking devices have shown elephants from Angola, Namibia and Zambia coming into Botswana, where elephants have largely been safe, and staying within its borders, according to the BBC.
Now, Chase explained that hunters were coming into Botswana, and he called it "open season for poachers," posing a danger to the 130,000 elephants remaining in the country.
"People did warn us of an impending poaching problem, and we thought we were prepared for it," Chase said. "Clearly we need to be doing more to stop the scale of what we are recording on our survey."
An ivory demand is fueling the poaching of elephants, according to the World Wildlife Fund (WWF). Along with decimating the elephant population, the WWF wrote that the trafficking of the parts undermines the rule of law and adds to corruption and stabilization.
As many as 35,000 African elephants are killed each year, the African Wildlife Foundation reported, and Ivory can be sold for as much as $1,000 on the black market. It's often carved into jewelry, utensils, religious figurines and trinkets.
The survey is expected to be completed by October, according to the South African, and the number of fresh carcasses has already surpassed the total number of carcasses found in 2014's survey.