Nearly 92 percent of inmates tested for coronavirus at a correctional facility in Westville, Indiana, were reportedly found to have the virus.
According to The Chicago Tribune, out of 137 prisoners tested for COVID-19 at the Westville Correctional facility, 126 received a positive result for the virus.
As of Thursday morning, the number of inmates testing positive for coronavirus had risen to 128, according to a fact sheet maintained by the Indiana Department of Correction. It is unclear how many more inmates were tested.
The revelation was made during a district Hospital Emergency Planning Committee meeting, which was held over Zoom. The meeting covered a number of counties, including Lake, Porter, Newton, LaPorte and Jasper.
According to the findings, more than half of the state's confirmed prison cases are at the Westville facility, with the Indiana Department of Correction reporting a total of 238 coronavirus cases among inmates as of Thursday.
At least three inmates have so far died in Indiana due to complications related to coronavirus. One of those inmates was at the Westville facility.
The other two inmates had been held at the Plainfield Correctional Facility, where 52 inmates have tested positive.
Meanwhile, at least 101 workers employed at facilities and with the department have tested positive for coronavirus.
The situation at the Westville correctional facility comes as the American Civil Liberties Union and other rights advocates continue to fight for the release of inmates across the country to curb the spread of COVID-19.
Speaking with Newsweek on Wednesday, Udi Ofer, the director of the ACLU's Justice Division said: "Mass incarceration was a public health crisis before COVID-19, but the pandemic has pushed it past the breaking point and we're never going to be able to end this pandemic until we begin addressing the role that mass incarceration plays."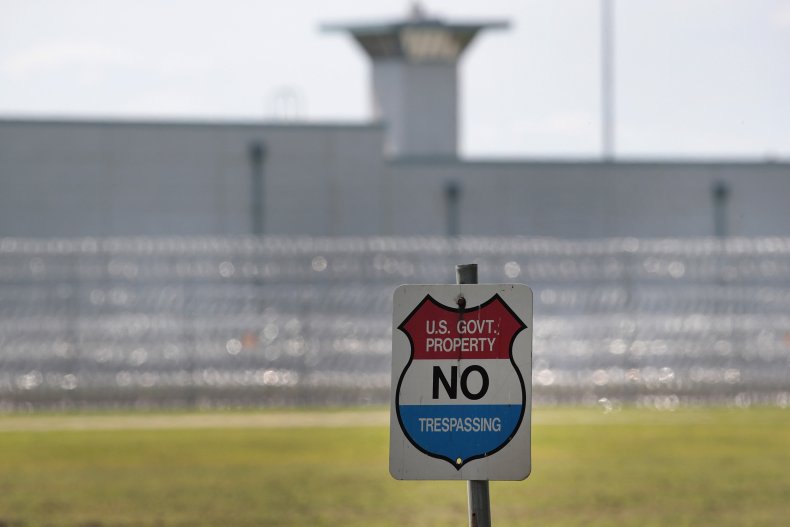 Across the country, government officials and federal judges have been listening, with hundreds of inmates being temporarily released from incarceration amid the pandemic, whether by government orders or through court rulings.
Inmates being released are mainly those who are considered most vulnerable to suffering serious health impacts if they contract coronavirus, including those with pre-existing respiratory or cardiovascular conditions. They are also typically inmates who have committed low-level offenses.
Indiana immigration advocates and attorneys have been pushing for lawmakers to take similar steps, with the Indiana chapter of the National Lawyers Guild recently calling on officials to release prisoners who are at risk of dying or becoming seriously ill from the coronavirus outbreak.