Nearly Half of American Adults Approve of U.S. Diplomatic Boycott of Olympics: Poll
In a poll released Monday, more Americans said they approve than disapprove of the Biden administration's diplomatic boycott of the 2022 Winter Games in China.
The poll from the Pew Research Center found 46 percent of U.S. adults said they support the boycott, which was placed on the events as a form of protest against allegations of human rights abuses in China. Twenty-two percent said they disapprove of the boycott, and 31 percent said they were unsure.
Most of the poll respondents were either completely unaware or knew little about the boycott, according to Pew Research Center. Ninety-one percent said they had heard little about the measure, while 45 percent said they had heard nothing at all about it.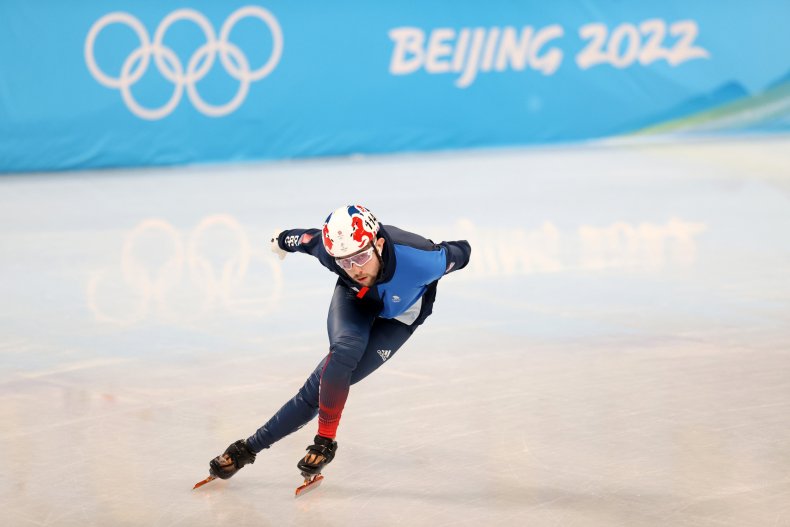 On December 6, White House press secretary Jen Psaki announced U.S. athletes would be allowed to compete in the Beijing Olympics while receiving the "full support" from their country, but noted that the U.S. would officially "not be contributing to the fanfare of the games."
"U.S. diplomatic or official representation would treat these games as business as usual in the face of the PRC's [People's Republic of China] egregious human rights abuses and atrocities in Xinjiang, and we simply can't do that," Psaki said during a press briefing.
Human rights groups and the Biden administration have spoken out against Beijing for human rights abuses against Uyghurs in the Xinjiang province, as well as for preventing democratic protests in Hong Kong and military maneuvers taken by China to provoke Taiwan.
Under the boycott, no U.S. government officials or representatives will be present for the games, though athletes are still permitted to compete. Other countries, including the United Kingdom, Australia and Canada are also diplomatically boycotting this year's Winter Games.
The Pew Research Center's survey also found that 54 percent of Americans polled said they view China as a competitor of the U.S., while 35 percent said they consider the country an enemy. Only nine percent of respondents said China is a partner of the United States.
Republican respondents were more likely to call China an enemy rather than a competitor. Fifty-two percent of Republicans said they think China is an enemy of the U.S., while 40 percent referred to the country as a competitor.
Meanwhile, 67 percent of Democrats said China is a competitor, while 22 percent said it is an enemy of the U.S.
According to the Pew Research Center, a total of 5,128 U.S. adults responded to the survey. It was conducted January 10-17 and had a margin of sampling error of plus or minus 2.0 percentage points.