Nearly Half of Americans Cried for 1st Time in Years During Pandemic, Survey Reveals
Almost half of Americans, 46 percent, said their feelings of loneliness and isolation stirred up enough self-reflection that they cried for the "first time in years" at some point since the start of the coronavirus pandemic.
A new study conducted by market research group OnePoll in partnership with Medifriends drew responses from 2,003 Americans, revealing deep sentiments of separation from society at large. Two-thirds of those surveyed said they feel more alone now than they ever did before, with a 55 percent majority saying they've "lost their sense of community" altogether. In what could perhaps be described as a cruel irony, a majority of U.S. adults also say they've held back from talking to anyone about how alone they've felt during his past year, viewing such conversation as a "burden" on others.
The survey found that Americans are increasingly leaning on online relationships—even with absolute strangers—in lieu of typical in-person interactions with family members and friends since last March. A 52 percent majority said they feel more comfortable opening up to strangers online compared to people from their real-life relationships.
Fifty-eight percent of survey respondents said the they simply can't keep up with maintaining the friendships and relationships they had prior to the coronavirus pandemic. This majority said they haven't had the energy to keep up with previously close friends and family members since COVID-19 broke out last year.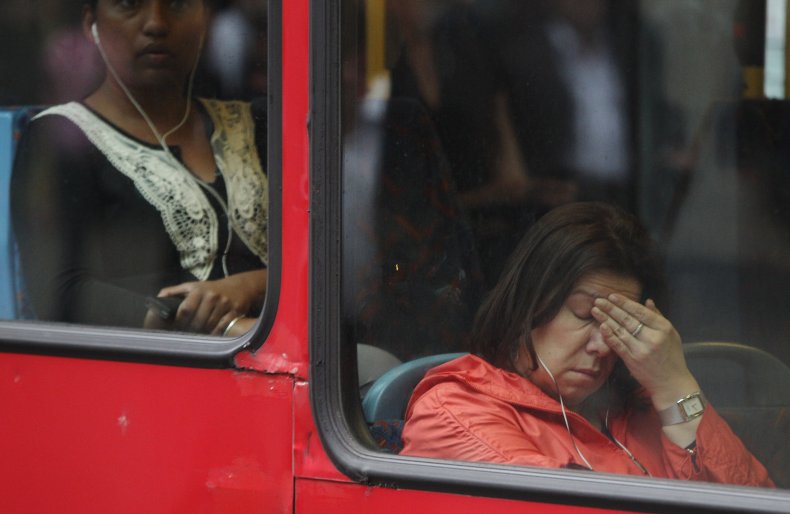 Having increased their use of social media platforms and other internet forums as a source of comfort, a 56 percent majority of Americans now say they wouldn't have made it through the past year without the online community, the survey found.
The study organizers noted that peak expressions of loneliness occurred last June, about three months into the pandemic's outbreak in the United States. The average U.S. adult started three new social media accounts in the last year alone, sparking "deep conversations" with people who they've potentially never met in real life.
A plurality of survey respondents said online friendships have allowed them to be more comfortable opening up about potentially sensitive subjects compared to in-person relationships. Thirty-four percent said they feel "less judgement" reaching out to others online and 23 percent said they feel less pressure to appear perfect.
The nearly half of Americans who said they cried for the first time in years during the pandemic cited feelings of loneliness and isolation as the primary factors behind their grief.
Newsweek reached out to the researchers as well as the National Institute of Mental Health (NIMH) for reaction to the survey Wednesday afternoon.