Nearly Half of Americans Still Think Worst of Coronavirus Pandemic Is Ahead
As states across the U.S. continue to ease lockdown restrictions even as many are seeing spikes in new coronavirus infections, nearly half of Americans believe the worst of the pandemic is still to come.
New polling published by CNN and SSRS on Wednesday shows that 46 percent of respondents believed the outbreak could still worsen. However, that number is lower than it was in May, when 52 percent believed the health crisis would deteriorate further. The new survey also showed that 47 percent of respondents believe the worst of the outbreak has passed.
Public health experts have persistently warned that the novel coronavirus is continuing to spread rapidly throughout the country, even though governors are ending stay-at-home and shelter-in-place orders intended to curb new infections. Scientists and doctors have said that a second wave, or spike, in new infections is a likely scenario without adequate social-distancing measures.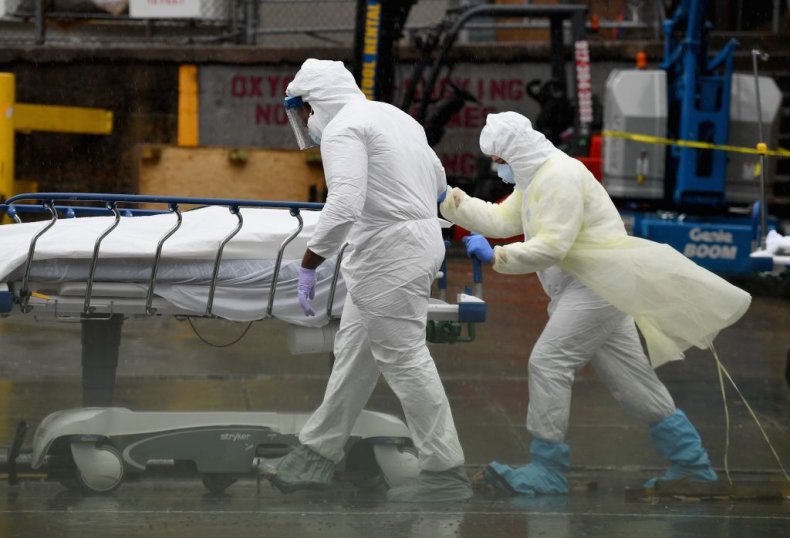 "You still have to practice a degree of caution and carefully go through the process of trying to normalize," Dr. Anthony Fauci, a key member of the White House's coronavirus task force and director of the National Institute of Allergy and Infectious Diseases (NIAID), told Good Morning America.
"We know everyone wants to approach normality and get things back to normal, including the economy, but that doesn't mean that all bets are off, and that's the reason why we say be careful and do it prudently," Fauci said.
Newsweek reached out to the NIAID as well as the U.S. Centers for Disease Control and Prevention regarding the CNN polling data as well as the spikes in new infections, but did not hear back before publication.
As of early Wednesday afternoon, the U.S. had reported more than 1.98 million confirmed cases of the virus. Of those infected, more than 112,000 have died, according to a Johns Hopkins University tracker. The U.S. continues to have the highest number of confirmed infections of any country, with Brazil coming in second with about 740,000 cases reported.
But as all 50 states continue to reopen and ease stringent lockdown measures, at least nine are reporting spikes in new cases. Texas, North Carolina, South Carolina, California, Oregon, Arkansas, Mississippi, Utah and Arizona have all begun to see surges.
In Texas, the number of new hospitalizations because of the virus has reached new record highs for the past three days, with a total of 2,153 as of Wednesday. Although experts would expect a higher number of symptom-free and minor cases to be confirmed as testing has significantly expanded across the country, a surge in hospitalizations suggests a marked increase in more severe infections.
Meanwhile, CNN polling data continues to show that the majority of Americans have a negative perception of Trump's response to the pandemic. According to the latest survey, 56 percent of respondents disapproved of the president's handling of the crisis, while just 41 percent approved and 3 percent had no opinion.