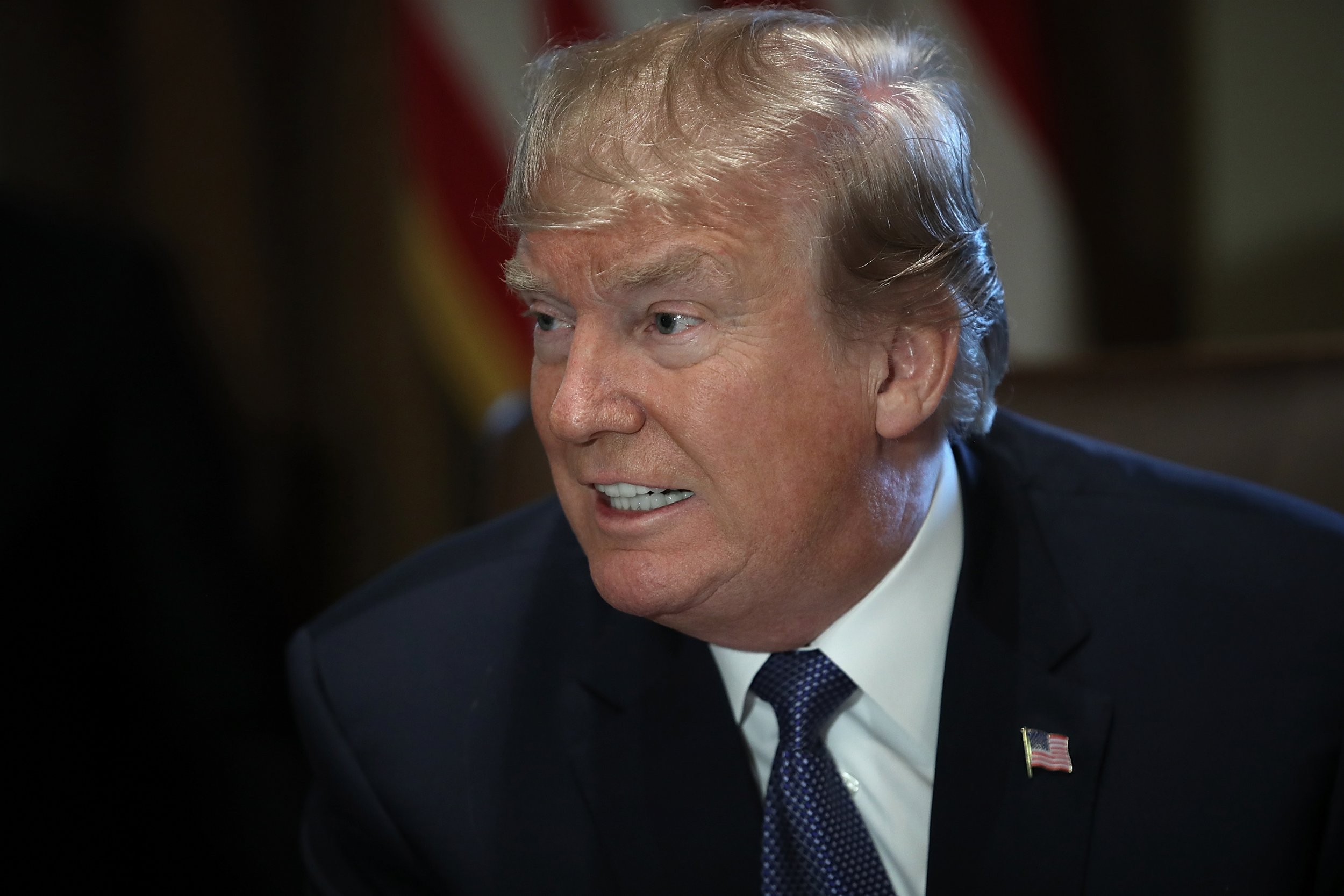 Nearly half of Americans think it's likely that President Donald Trump committed a crime around possible Russian collusion in the 2016 election, a poll released on Thursday shows.
Among adults surveyed from Monday—when indictments for three former Trump campaign members were revealed—to Wednesday, 49 percent thought it was likely that Trump committed a crime related to Russian interference during the election, while 44 percent felt it was unlikely, according to the ABC News/Washington Post poll.
However, among those who felt Trump likely committed a crime, only 19 percent believed there was solid evidence of it, 30 percent indicated only having a suspicion, 44 percent felt it was unlikely that solid evidence exists, and 7 percent gave no opinion.
The poll also found that 58 percent of respondents approved of special counsel Robert Mueller's handling of the investigation, 28 percent disapproved, and 14 percent shared no opinion. Even more adults, 68 percent, approved of filing charges against former Trump campaign chairman Paul Manafort, 16 percent disapproved, and another 16 percent had no opinion.
Regarding whether Trump is cooperating with Mueller's investigation, 51 percent of respondents thought he is not, 37 percent felt he is, and 12 percent had no opinion.
The majority of adults —53 percent—thought the charges on Manafort, his former business associate Richard Gates and former Trump campaign adviser George Papadopoulos were a sign of broader crimes, while 28 percent felt the crimes were limited to those three campaign members, and 19 percent gave no opinion.
Manafort and Gates were indicted Monday on conspiracy against the U.S. and money laundering among other charges, and Papadopoulos pleaded guilty to lying to FBI agents in the probe.
Among those who said it was likely that Trump broke the law, 73 percent were Democrats and Democratic-leaning independents. Similarly, among those who said it was unlikely, 77 percent were Republicans and GOP-leaning independents.
"Indeed these views strongly reflect partisan predispositions," states the poll report produced for ABC by Langer Research Associates.
Concerning Mueller's handling of the probe, a 40-point difference emerged between Democrats, 78 percent, and Republicans, 38 percent, who approved, and a 40-point gap between Hillary Clinton–supporting voters, 83 percent, and Trump-backing voters, 33 percent, who approved.
The poll involved a random national sample of 714 adults contacted by landline and cell phone calls in English and Spanish and had a margin of error of 4 points. Among them, about 32 percent were Democrats, 23 percent were Republicans, and 38 percent were independents.