Report: Half of Federal Arrests Are on Immigration Charges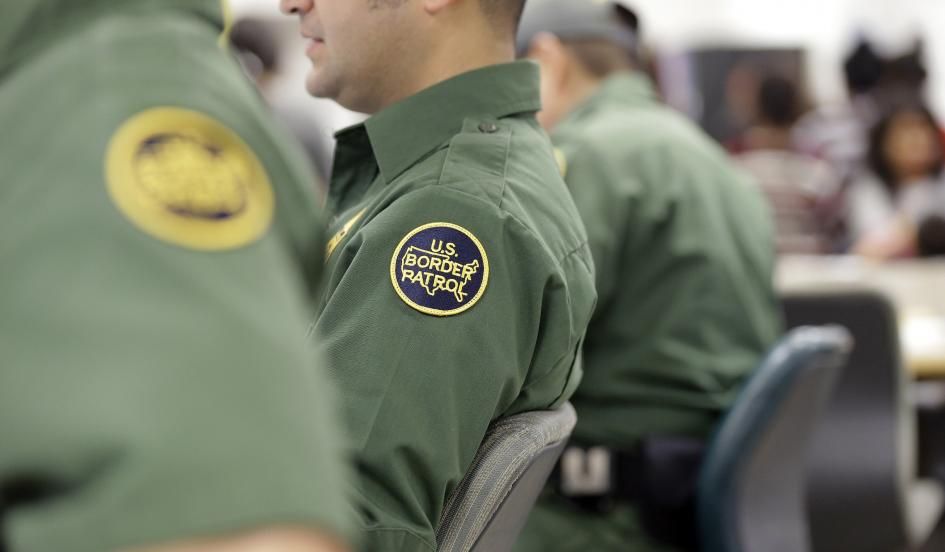 Federal immigration arrests hit an all-time high of 85,458 in 2012 — and now account for half of all federal collars, according a new Bureau of Justice Statistics (BJS) analysis of the most recent data available. Drugs offenses ranked second in federal arrests, at 15 percent.
The previous high reported by the BJS, 84,749 federal immigration arrests, was recorded in 2009. Annual increases in federal immigration arrests had slowed in recent years, but the long-term upward trend is dramatic, jumping from 8,777 federal immigration arrests in 1994 to the most recent figure.
The immigration offenses being calculated include "illegal entry, illegal reentry, alien smuggling, and visa fraud," the BJS states. (Note: Transactional Records Access Clearinghouse (TRAC) at Syracuse University compiles its own data on immigration prosecutions and has more recent numbers, reporting 86,574 in fiscal year 2014 and 97,384 in fiscal year 2013. TRAC couldn't be reached by press time to discuss how it developed these statistics.)
This upswing has contributed significantly to an overall increase in federal arrests. They surged from 80,450 in 1994 to 172,248 in 2012, the report states. These arrests are concentrated in the Southwest. According to the report, "The five federal judicial districts along the U.S.-Mexico border (California Southern, Arizona, New Mexico, Texas Western, and Texas Southern) accounted for 60% of all federal arrests in 2012, up from 45% of all arrests in 2006."
A Pew Research Center analysis of sentencing data suggests that a single immigration offense has fueled the surge in federal prosecutions: unlawful reentry into the United States. Per Pew:
Between 1992 and 2012, the number of offenders sentenced in federal courts more than doubled, rising from 36,564 cases to 75,867. At the same time, the number of unlawful reentry convictions increased 28-fold, from 690 cases in 1992 to 19,463 in 2012. The increase in unlawful reentry convictions alone accounts for nearly half (48%) of the growth in the total number of offenders sentenced in federal courts over the period. By contrast, the second fastest growing type of conviction—for drug offenses—accounted for 22% of the growth...
Analysts interviewed by Newsweek, as well as Pew data, indicate the increase in unlawful reentry prosecutions stems from a shift in Border Patrol policies. Before 2005, authorities often released immigrants caught at the border "without any penalty," the Pew report points out. They have since ramped up prosecutions under a program named "Operation Streamline."
The Pew analysis explains that the program "allows up to 40 unauthorized immigrants charged with unlawful reentry to be prosecuted at the same time. This program alone has accounted for nearly half (45%) of all federal immigration-related prosecutions in Southwest border districts between 2005 and 2012."
The BJS report comes amid intensified calls for immigration reform. For advocates, criminalizing these offenses belies President Barack Obama's recent promises to deport "felons, not families."
"They've transformed what we've traditionally treated as civil offenses — and let's face it, nonviolent status offenses — into a matter of criminal justice," Mark Fleming, national litigation coordinator for the advocacy group Heartland Alliance's National Immigrant Justice Center, says. "It's like the war on drugs in the '80s and '90s when you saw rampant increases in people arrested for possession."
Claudia Slovinsky, an immigration lawyer in New York City, says federal charges for immigration offenses often do not fit the crime. A mother bringing her child across the border could be charged with immigrant smuggling, she says, and an immigrant with a tourist visa who stays beyond the expiration date could face a visa fraud charge, for misrepresenting the visa.
"This is a shocking statistic," she says. "It's criminalizing a whole sector of society."
A Department of Homeland Security spokesperson defended the policies, telling Newsweek in a statement: "Criminal federal prosecutions are sought in order to demonstrate that there are serious consequences for those who violate our nation's laws with respect to our borders. Securing our borders is a national security issue. DHS remains focused on smart and effective immigration enforcement which prioritizes the removal of criminals and threats to national security and public safety."
Deportations reached an all-time high of 438,421 in fiscal year 2013, according to DHS data.