Nearly Half of Gay and Bisexual Teens Considered Suicide Last Year: CDC
One in four American teenagers who identify as gay, lesbian or bi-sexual said they seriously considered taking their own lives in the first half of 2021, according to new data from the Centers for Disease Control and Prevention.
The figure came to light in the CDC's new "Adolescent Behaviors and Experiences Survey," which assesses the impact of the pandemic on young Americans.
Some 46.8 percent of teenagers who identified as homosexual or bisexual said that they had seriously considered attempting suicide in the first six months of 2021, while 26.3 of all teenagers who identified as homosexual or bisexual said that they had attempted suicide in that time period.
Many teenagers who defined their sexuality as "other or questioning" seriously considered suicide over the first six months of last year, some 39.5 percent of them, with 16.5 percent attempting suicide during those months.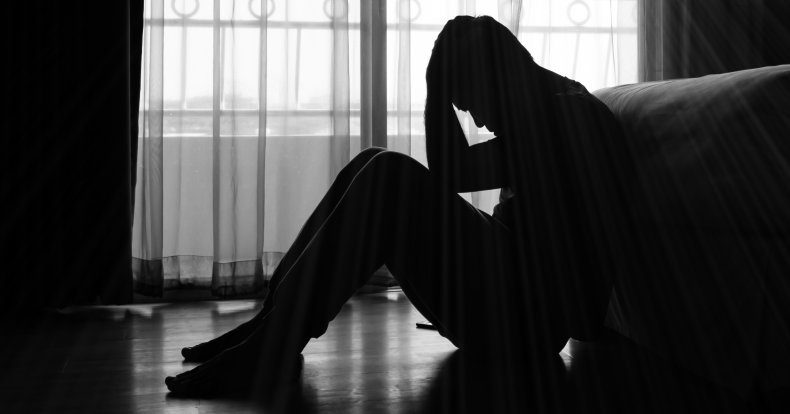 Meanwhile, 13.6 percent of teenagers who identified as heterosexual said they had seriously considered suicide and 5.2 percent had attempted to take their own lives during that time.
Both the 'Gay, lesbian, or bisexual' and 'Other or questioning' groups of teenagers were more likely than heterosexual teens to feel less close to people at school and less virtually connected to others during the pandemic. Straight teens were less likely to feel persistent feelings of sadness or hopelessness and were less likely to report poor mental health than the other two groups.
The CDC said all young people need good access to mental health care, as well as connections with trusted adults and supportive peers. The agency also recommended making teens engage in community activities, as it this been shown to improve feelings of connectedness and general mental health. It is also shown to reduce risk for suicide and other health risk behaviors.
The Trevor Project, the world's largest suicide prevention and crisis intervention organization for LGBTQ+ communities, commented on the data.
Speaking to Newsweek, Dr. Amy Green, vice president of research at The Trevor Project, said: "While heartbreaking, the findings of this study are not surprising. The Trevor Project's research has consistently found that LGBTQ youth are at disproportionately greater risk for attempting suicide compared to their straight and cisgender peers."
"There are a variety of factors that contribute to this disparity but it is critical to understand that LGBTQ youth are not inherently prone to suicide risk because of their sexual orientation or gender identity. They are placed at higher risk because of how they are mistreated and stigmatized in society," she said.
She noted that school connectedness—a sense of being cared for, supported and belonging at school—was significantly related to lower rates of attempting suicide.
A poll released by The Trevor Project in January found 85 percent of transgender and non-binary youth said political debates were harming their mental health. Amid the pandemic, 63 percent of LGBTQ youth, including 71 percent of transgender and non-binary youth, felt scared about the future.
On March 28, Republican Florida Governor Ron DeSantis signed the controversial "Parental Rights in Education" bill into law, which is dubbed "Don't Say Gay" by critics.
The law says no discussion on "sexual orientation or gender identity" from either school personnel or other third parties may take place in kindergarten through grade 3 or in a manner that is not age appropriate or developmentally appropriate for students in accordance with state standards."
Green was critical of such policies.
"These data highlight the importance of school support and directly oppose recent state policies, like Florida's "Don't Say Gay/Trans" law, that further stigmatize and exclude LGBTQ students," Green said.
Although she applauded the research, she said it was "only a starting point."
"We desperately need more research that examines suicidality among LGBTQ young people. This study does not include data on transgender or nonbinary youth and our research has found that more than half of trans and nonbinary youth have seriously considered attempting suicide in the past year. We urge entities like the CDC to continue advancing both research and resources toward ending the public health crisis of suicide among all LGBTQ youth."
The data also looked at school students' mental health during the pandemic. More than a third (37 percent) of high school students said they experienced poor mental health during the pandemic, 44 percent saying they persistently felt sad or hopeless during the last year.
"These data echo a cry for help," Dr. Debra Houry, the CDC acting principal deputy director, said in a statement. "The COVID-19 pandemic has created traumatic stressors that have the potential to further erode students' mental well-being. Our research shows that surrounding youth with the proper support can reverse these trends and help our youth now and in the future."
If you have thoughts of suicide, confidential help is available for free at the National Suicide Prevention Lifeline. Call 1-800-273-8255. The line is available 24 hours every day.
Update at 4:52 a.m. EDT on 04/07/22. This article was updated with comments from The Trevor Project.