Survey: Nearly Half of Japanese Couples Live in Sexless Marriages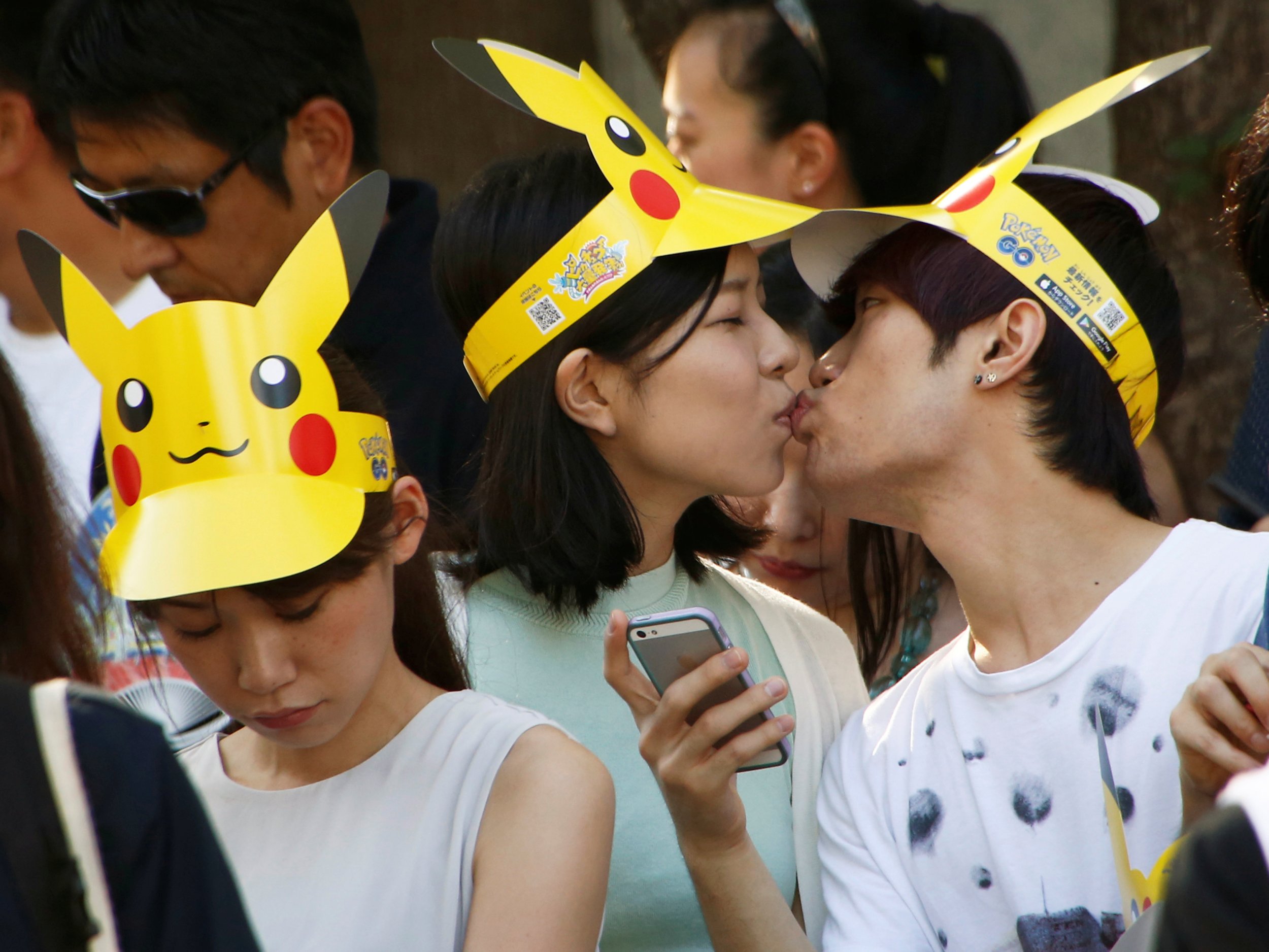 Around the world this Valentine's Day, couples will be cracking open Champagne, exchanging gifts, and having a little evening "alone time." But probably not in Japan: A new study has found that almost half of all Japanese couples have a sex-free marriage—which is wreaking havoc on population growth, the Guardian reported.
The survey interviewed 3,000 people aged between 16 and 49, and received 1,200 responses, according to the Guardian. Nearly half—47.2 percent—of married men and women said they didn't have sex in their marriages, which is an increase of 2.6 per cent after the last 2014 survey. The first survey in 2004 recorded that just 31.9 per cent of married couples were sex-free, which means that 15 per cent more couples don't have sex just 13 years later.
Japan has one of the world's oldest populations: more than a quarter of people are over 65, and for the last six years, sales of adult diapers have outpaced the number of baby diapers sold in Japan. And not enough Japanese babies are being born: a Doomsday Clock has even been created that shows when Japan's population will disappear.
It's considered to be such a big problem in Japan that even the government has intervened by hosting speed-dating events for women and fatherhood workshops where men play with dolls and learn how to care for a baby.
Analysts have identified various reasons for the cultural shift. Working hours in Japan are tough, and employees are encouraged to put in long hours. Karoshi, or death by overwork, is not uncommon in Japan, leaving few time for home-pleasures. More than 30 per cent of male respondents said they were "too tired" to have sex. Japan is now trying to solve the issue by reducing the working week to a maximum of 60 hours, and companies have been encouraged to give their workers more time for family life after a recent suicide of a 24-year-old worker.
Many in Japan have turned to substitutes for real relationships: Virtual manga boyfriends, for instance, are a popular choice for women. Ikemen , which means handsome man in Japanese, is one such game that has been downloaded 15 million times in five years. The game has a story, and a plotline, but according to one user in the Japan Times, you "start to have feelings for them."
The increase in sexlessness is not a recent problem. In a 2005 Guardian article, a Japanese psychologist gave one reason why marriages struggle so much in Japan: " Many men think of their wives as substitute mothers, not as women with emotional and sexual needs."
In a society where 42 per cent of men and 44 per cent of women are virgins, it seems like there's a long way to go until Japan's population issues are resolved.