Nearly Half of Mass Shooters Leaked Plans to Someone, Like Family: Study
Many people who engaged in mass shootings leaked their plans to another person, such as family members or strangers, according to a study released this week.
Data from The Violence Project, an initiative funded by the Justice Department's National Institute of Justice, found 48 percent of mass shooters revealed their plans to others in advance—including friends, family, colleagues, strangers and even law enforcement.
Mass shootings are on the rise, the study showed, with more than half of all incidents dating back to the 1960s taking place since 2000. Twenty percent of the shootings happened between 2010 and 2019. The findings come as President Joe Biden pledges to crackdown on gun violence across the nation.
"Enough is enough," Biden said during a visit to New York City on Thursday.
The study analyzed 172 mass shootings, which were defined as shootings in which four or more people were killed, between 1966 and 2019. During that time, deaths from mass shooting events spiked from an average of eight per year to 51.
"This study—one of the most extensive assessments of mass violence to date—reveals a deeply unsettling trend: more Americans are dying at the hands of mass shooters than at any point in recent history," Principal Deputy Assistant Attorney General Amy L. Solomon said in a statement.
Solomon added that the study will give investigators a "better idea of who commits these crimes" and help the department "detect the warning signals for these appalling acts of violence."
Over 80 percent of mass shooters were in crisis, the researchers found, and 39 percent were suicidal during the shooting. The study also found that trauma was a common element of the backgrounds of mass shooting perpetrators.
Dr. James Densley, a co-founder of The Violence Project, told Newsweek that a real takeaway from the report is the need for intervention.
"We think of this leakage as a cry for help," he said. "We have to be attuned to the early warning signs so that we can get people the support that they need."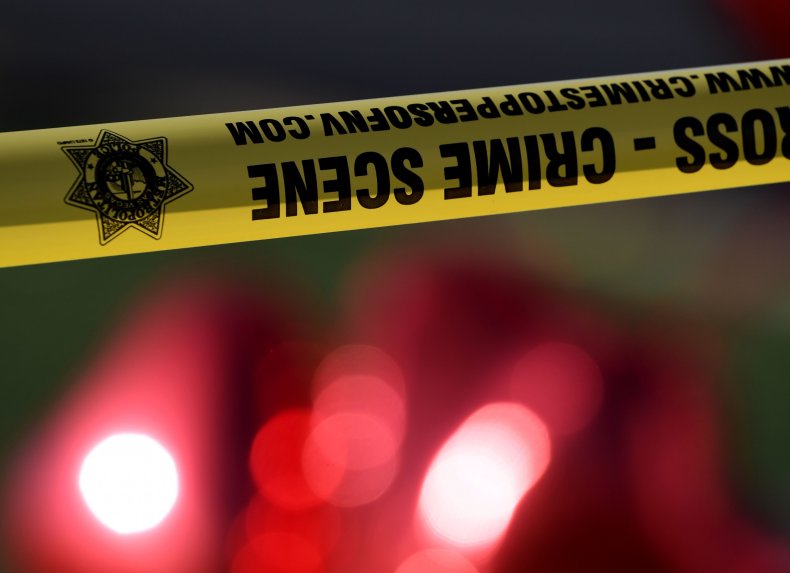 The Justice Department on Thursday also unveiled new initiatives targeting gun crime. The agency will prioritize bringing federal charges against individuals who use homemade firearms, also known as ghost guns, and add more staff to task forces targeting gun trafficking.
Attorney General Merrick Garland said in a press conference alongside Biden and New York City Mayor Eric Adams that "gun violence is a universal challenge and one that demands comprehensive action."
According to the study, a quarter of mass shooters used assault rifles during the crime. And researchers said of the known mass shooting cases, 13 percent of perpetrators purchased their guns illegally.
Densley noted that public mass shootings make up "a very small percentage of overall gun violence."
"But of course they attract a lot of headlines, a lot of attention and they really shake us to the core when these things happen," Densley said. "If you think about Columbine, or Parkland or Las Vegas, these big high-profile mass shootings are a major public policy concern."
The study collected data up until 2019, but Densley said that the coronavirus pandemic changed the opportunity structure for mass shootings because gathering was so limited. Between March 2020 and March 2021, the database had no new entries.
Now, gun violence is on the rise again as the country has returned to public life.
"We have seen a large uptick in gun violence in our communities over the last few years," Densley said. "Some of that thing is tidal of the stresses of the pandemic, and also the crisis of legitimacy that we're seeing with our institutions right now. Those frustrations are spilling out."