Nearly a Third of Borneo's Rainforest Is Gone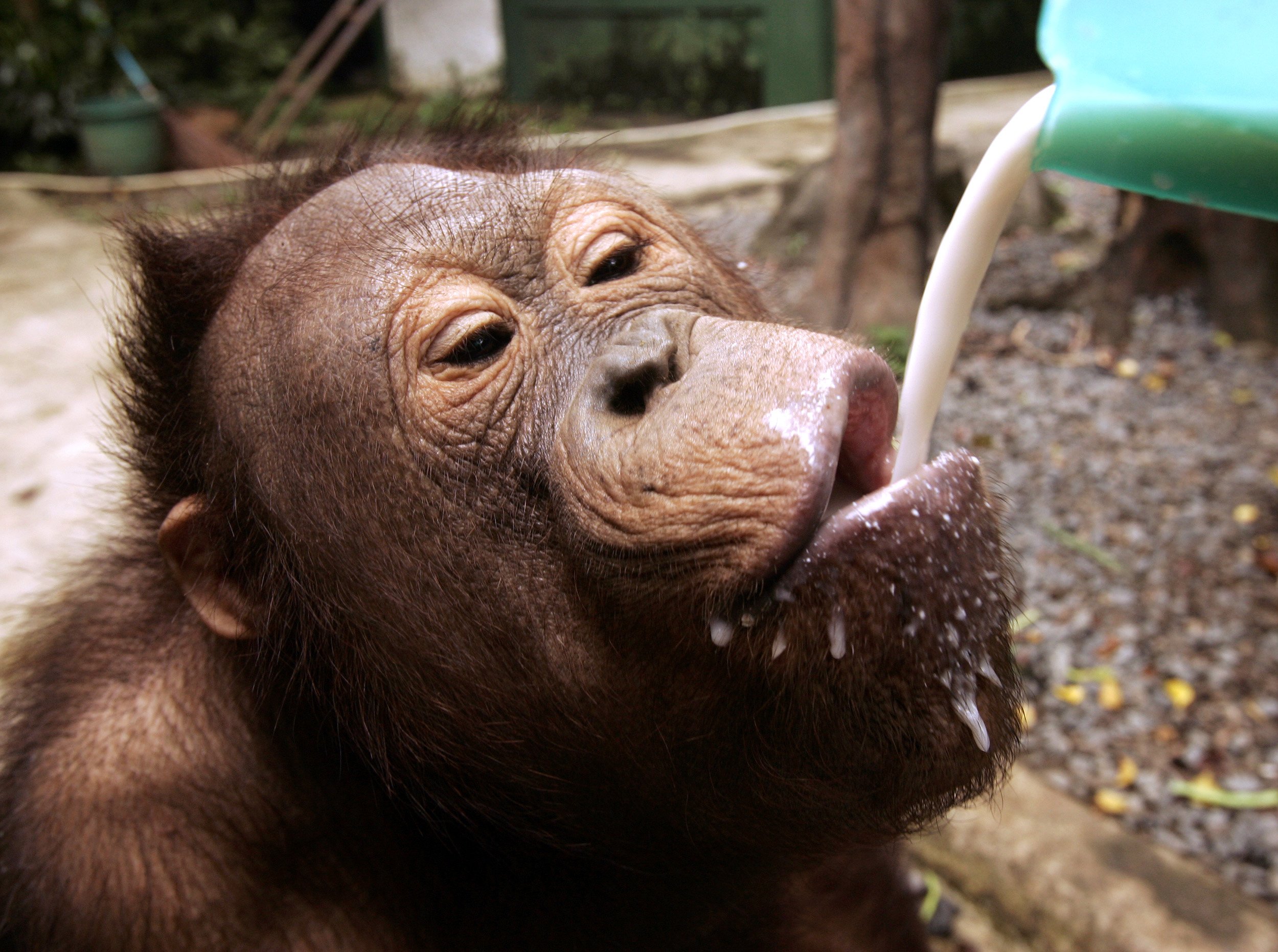 Just four decades of logging, fire, and clearing land for oil palm plantations has left almost a third of Borneo's tropical rainforest completely deforested, according to a study published Wednesday in the journal PLOS ONE.
In the early 1970s, around 75 percent of Borneo was forested, according to the study. From 1973 to 2010, forestation dropped a precipitous 30 percent, or nearly twice as fast at the average rate of deforestation for tropical rainforests globally, according to radar satellite imagery compiled by the study authors.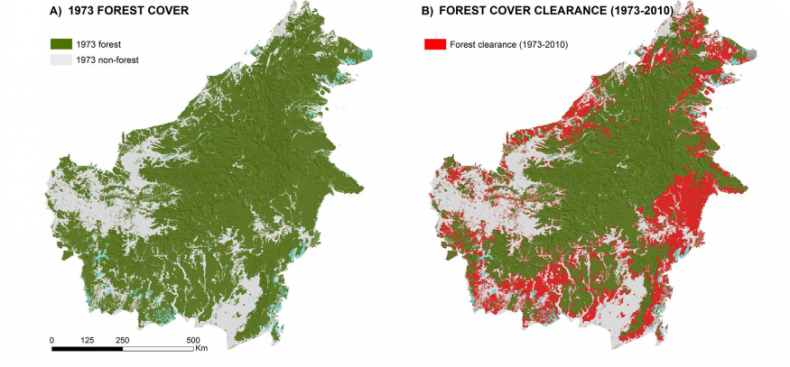 Borneo, geographically divided between Brunei, Malaysia, and Indonesia, is the third-largest island in the world and one of the only two remaining habitats for orangutans in the wild. The other is Sumatra, an Indonesian island. The tropical rainforest of Sumatra is expected to "mostly disappear" in twenty years. Bornean orangutan populations have declined by more than 50 percent since around 1950, and only around 1,500 individuals are believed to remain, according to the World Wildlife Fund.
Another study published last year in PLOS ONE found that a whopping 80 percent of Malaysian Borneo's forests had been "heavily impacted," or degraded in some way by logging.
Aerial images of Borneo show the striking extent of the deforestation, marked by large swaths of arid-looking land cut into the rainforest.