Paris Restaurant Prepares For 'Huge Task': Reopening After Attacks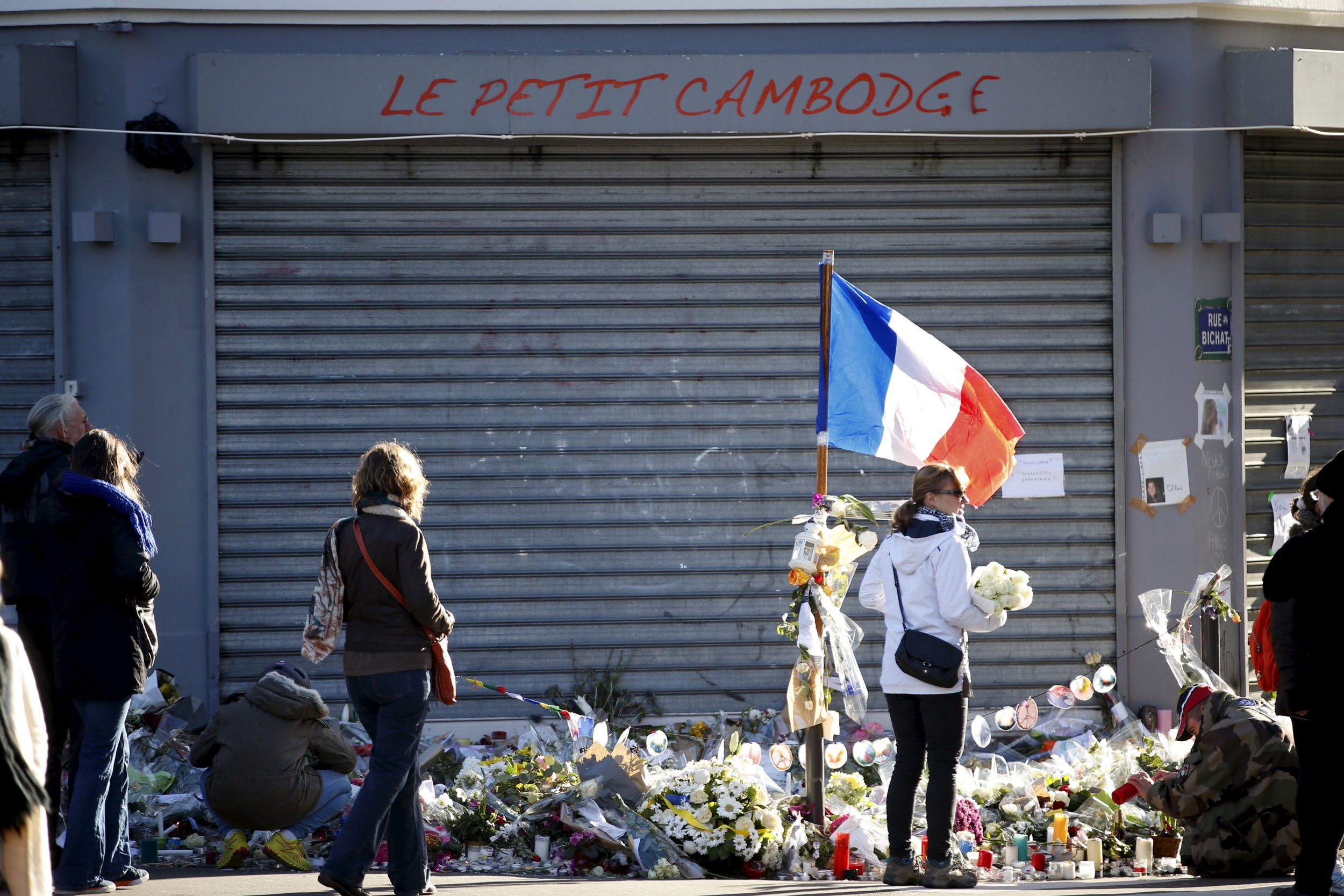 Le Petit Cambodge, one of the Paris restaurants that came under gunfire during during the November 13 attacks in the French capital, is to re-open, the restaurant's owners announced on Monday.
Fifteen people died when gunmen affiliated to the Islamic State militant group (ISIS) opened fire at the restaurant and Le Carillon, a neighboring bar on Rue Alibert, in the city's 10th arrondissement, during a series of orchestrated attacks across Paris that killed a total of 130 people and injured dozens more.
Le Petit Cambodge and Le Carillon were among four bars—also including La Casa Nostra, a pizzeria on the Rue de la Fontaine au Roi, and La Belle Équipe—that came under attack across the city, all of which have since remained closed.
However the Le Petit Cambodge team posted on its Facebook page on Monday that it will reopen: "Because for every one of us, life must go on, but also out of respect for the customers who that night were at the restaurant."
The post continued: "Our team is doing well, but it will take time to heal the psychological trauma. If we don't reopen, it would give in and concede a victory which will never be gained … All of your attention is a great help in the face of the huge task which stands in front of us."
While the message did not state exactly when the restaurant will reopen, the team signed the post: "See you very soon."
Since November 13, several locations across Paris, incliding Le Petit Cambodge, have become sites of remembrance for the deceased, with some mourners leaving candles, flowers and signs that read: "Je Suis Paris."
On Sunday, German Chancellor Angela Merkel promised to support the offensive coalition against ISIS during talks with French President Francois Hollande, who called for more countries to help fight the militants following the attacks.
Germany's defense minister, Ursula von der Leyen, also told German newspaper Bild that the country could send 1,200 soldiers to the Middle East by the end of the year, reports Reuters.