Nebraska Doctor Calls 23 Hospitals Before Finding ICU Bed for Suspected COVID Patient
A doctor in Nebraska called 23 different hospitals before he was able to find a bed for a patient with a suspected case of COVID-19 who needed intensive care.
Dr. Michael Zaruba, who was staffing the emergency room at the Nemaha County Hospital in Auburn, said that he contacted hospitals in multiple states until one in Des Moines, Iowa, agreed to the admit him, according to the Omaha World-Herald.
After being flown there, the patient, Mark McConnaughey, a 57-year-old farmer and metal worker, died on August 18, about 5 hours he was initially admitted in Auburn.
"I've practiced medicine for 25 years. I never dreamed I'd be in a situation where I couldn't transfer a patient to a hospital that was close," Zaruba told the Omaha World-Herald. He also said that McConnaughey was one of his "very best friends."
"This could happen to your loved one," Zaruba said. "We need to do everything we can as members of society to help this to not happen ever again."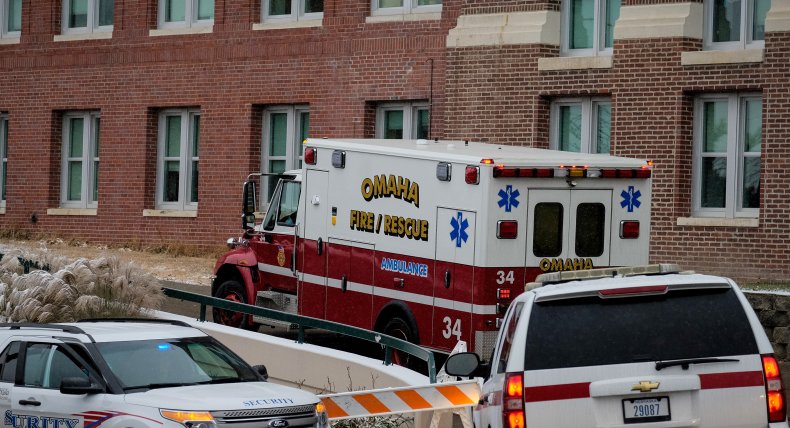 On Wednesday, Angie Ling, the Nebraska Department of Health and Human Services Incident Commander, said that while the state's hospitals had about 28% capacity, there is little room for patients who need high-level care, KETV in Omaha reported.
"In the morning the hospitals may have a few beds. By the evening they have no beds available and patients are staying in the emergency room because they have nowhere to go," Ling said.
Ling noted that most of the patients aren't being admitted with COVID-19, however.
"This may be due to folks delaying their care over the past 18 months or increasing social environments. Regardless, the hospitals are full," she said.
Nebraska Governor Pete Ricketts said that starting on Saturday, the state would establish a "transfer center" to help hospitals manage capacity.
"Similar coordination helped protect hospital capacity during the peak of the pandemic in November 2020," Ricketts' office said in a statement on September 1.
"Nurses manning the center will be available 24/7 to help Nebraska hospitals locate available beds for patients needing to transfer to a higher level of care," his office said.
On August 26, Ricketts also declared a hospital staffing state of emergency in an effort to boost the number of hospital workers in the state.
Zaruba could not immediately be reached for comment on Saturday afternoon.
In his interview with the Omaha World-Herald, the doctor said that it shouldn't be so difficult to find care for patients.
"In this day and age, we shouldn't have to send patients to other states; we shouldn't have to work this hard to find a place to put a patient," he said.