Nebraska Man Arrested for Starving Dogs to Death, Throwing Bodies Down Embankment Next to His House
A Nebraska man has been arrested on suspicion of animal cruelty after allegedly allowing two pit bulls in his care to starve to death. Shane Palmer, 43, from Omaha, was arrested by officers from the Metro Area Fugitive Task Force following an investigation by the Nebraska Humane Society.
According to officials, the carcasses of two adult male dogs were found on January 9 after they had been thrown down an embankment close to the suspect's home. Neither dog had a tag, but one had been microchipped, which led investigators to Palmer.
A necropsy revealed the dogs, named Pokie and Boss, died primarily of starvation, with hypothermia also listed as a secondary cause, reported the Omaha World-Herald.
"They had been dumped down there like trash and they were laying there with other trash, so it certainly sends out a message that these dogs didn't need to be treated like that," said Mark Langan, vice president of field operations for the Nebraska Humane Society, reported WOWT.
"It's a very painful death for these dogs to die of starvation. It's a long, drawn out death. Certainly isn't quick for these dogs," Langan said.
In an affidavit, Nebraska Humane Society Investigator Kelli Brown reported that when the dogs were found they were "emaciated, with all ribs, hip bones, and vertebrae prominent," reported FOX 42 KPTM.
Brown went to speak to Palmer after finding the dogs, according to the affidavit. Palmer is reported to have told her that the animals had gone missing about six weeks prior, although he appeared to contradict this statement later on. Palmer then showed Brown where he kept the dogs while they were at his home.
"He showed me first to a spot in his fenced back yard where a doghouse and chain were located. Outside of the doghouse was a bowl of frozen water, and inside the doghouse was a blanket," Brown wrote in the affidavit, reports FOX 42 KPTM.
Palmer faces up to three years in jail if convicted of the animal cruelty charges.
"We see all types of dogs here at the humane society being involved in situations like this, owners being neglectful, owners leaving their dogs out in bad weather elements and failing to feed and water the dogs," Langan told KMTV.
Langan urged anyone who feels like they can no longer care for their animals to bring them to the shelter instead of abandoning them. "If you have a pet you no longer want, bring it here to the shelter and we'll do our best to find a good home for it," Langan said.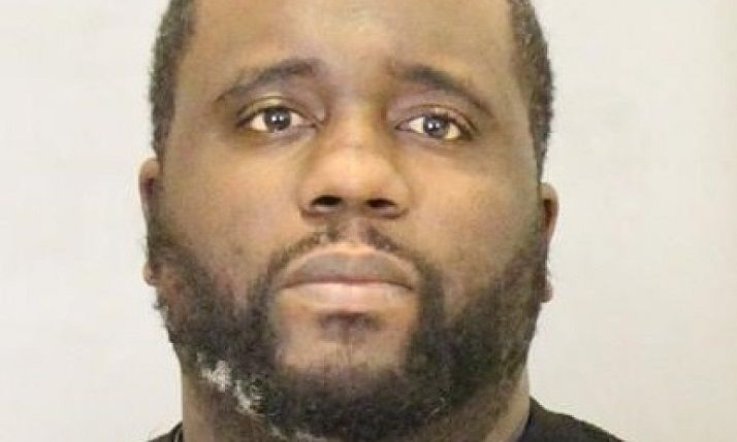 Nebraska Man Arrested for Starving Dogs to Death, Throwing Bodies Down Embankment Next to His House | U.S.