Nebraska Man Accused of Blackmailing Politician With Nude Wife Photos
Dennis Sryniawski has been charged with cyberstalking and threats with intent to extort after authorities said he contacted a man running in the Nebraska Senate election and threatened to release nude photos of his wife unless he withdrew from the race.
The Omaha World-Herald reported that Sryniawski was charged in U.S. District Court of Nebraska following the October 2018 incident.
Diane Parris, who was serving as her husband Jeff Parris' campaign manager during the election, told the FBI that her husband received several messages from a man she was married to more than 20 years ago.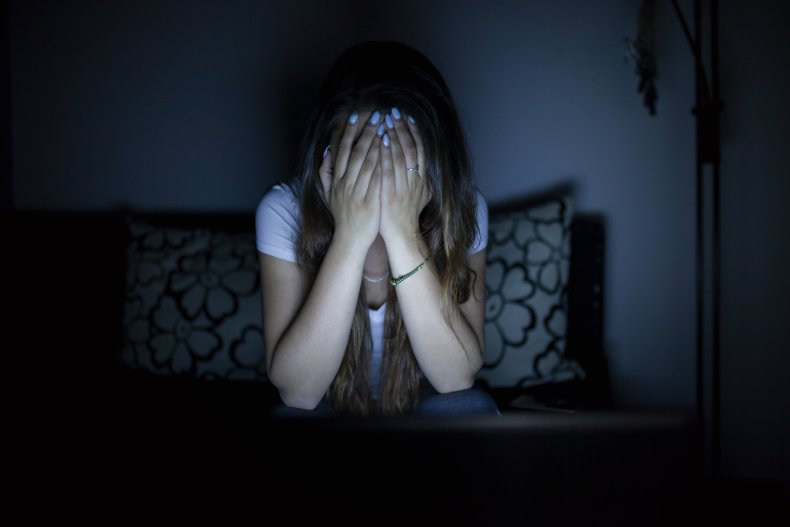 The messages demanded that her husband abandon his bid for the District 14 seat in Nebraska's state Senate. They also contained detailed information about Parris's childhood and personal life.
According to the Omaha World-Herald, one email read "All we are asking, is Quit the Race. Step down from running for State Legislature, Never run for any Political Office again, & All will be Sweet, especially for the 'Good Life.'"
A nude photo of Diane Parris was attached to one of the emails. Parris told the World-Herald that the image had been taken consensually, but she did not want it to be shared with others.
Jeff Parris, a defense contractor, was legally required to report the threats to the FBI. An investigation began shortly afterward, with Parris telling investigators that she had been married to Sryniawski in the past but left him after he became abusive.
Sryniawski's town of residence was provided as Bellevue, which is outside of the legislative district that Parris was running for.
Jeff Parris did not drop out of the race. He ran on a platform of affordable mental health care and supporting agriculture and small business, but lost his election in November to John Arch. After the election ended, Diane Parris began working as a private citizen to support Nebraska Legislative Bill 164, which would criminalize the non-consensual spreading of sexually explicit photos or videos, commonly known as "revenge porn."
Nearly every state has legal repercussions for revenge porn, with Nebraska one of the few that didn't. Bill 164 did not pass in 2019, but an alternate one that held many of the same provisions, Bill 630, was ruled into law in June.
Wyoming, Mississippi, South Carolina and Massachusetts are the only remaining states without revenge porn laws on the books.
Sryniawski was appointed Omaha public defender David R. Stickman to serve as his counsel in the case.
Dennis Sryniawski did not respond to Newsweek's request for comment.
Correction 1/10/20, 1:02 p.m. An earlier version of this story misstated the relationship between Diane Parris and Dennis Sryniawski. They were married, not dating. Also, Sryniawski sent the emails to Jeff Parris, not Diane, and local police were not involved in the investigation.