Prisons in America: Nebraska Sued For Overcrowded Lockups, Guards Who Send Suicidal Inmates to Solitary Confinement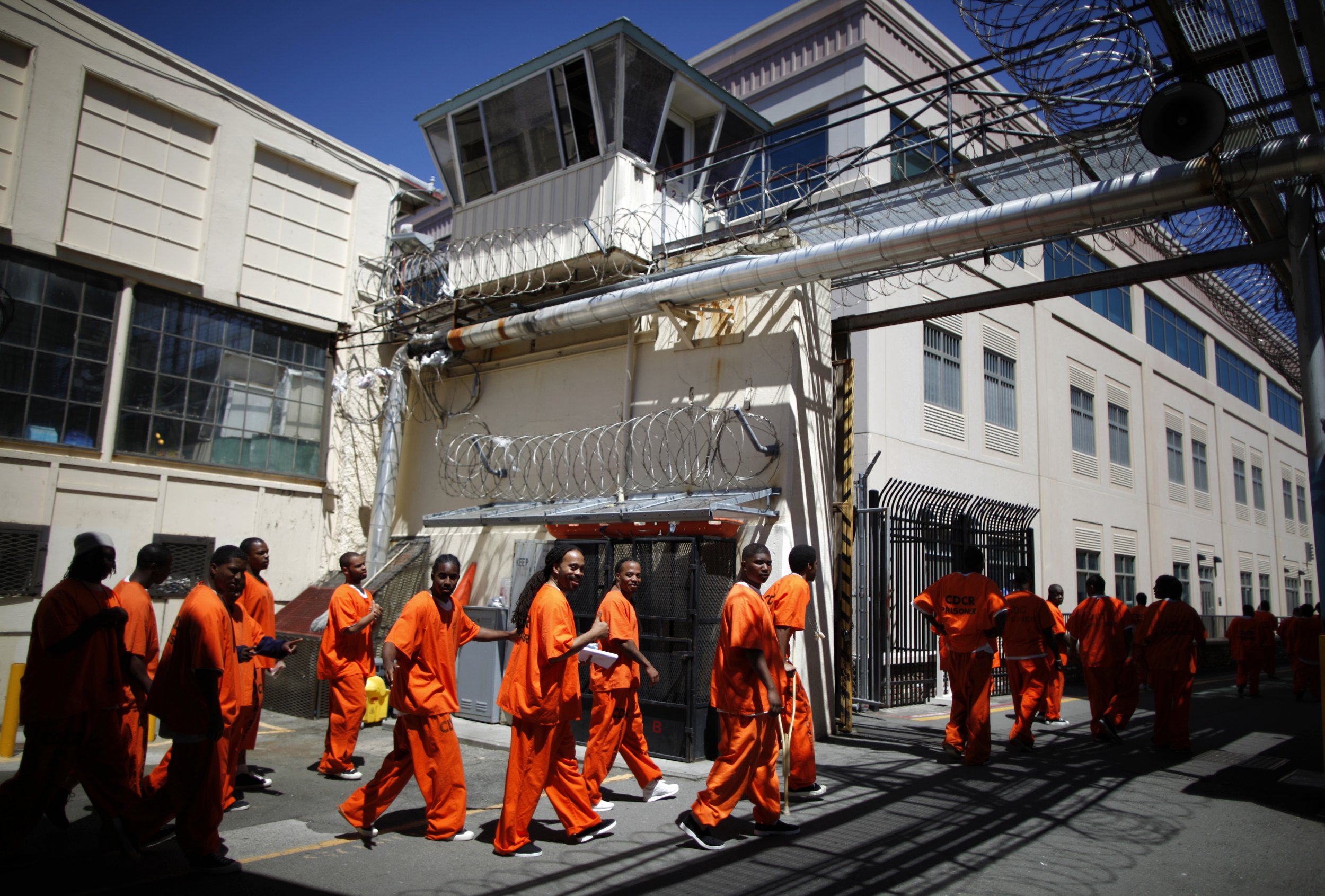 Isaac Reeves was 16-years-old when he entered the Nebraska prison system in 2013, where his depression and psychotic symptoms forced him into an impossible situation: Prison staff responded to Reeves' suicidal thoughts and acts with restraints and isolation that worsened his mental health. After he tried to kill himself in May 2016, Reeves was strapped into full-body restraints for several days and repeatedly forced into solitary confinement for saying he wanted to commit suicide.
Reeves tried to kill himself at least three times in solitary. Once he tried to hang himself, once he stabbed himself with a shank he fashioned from a light switch and once he bit his left wrist down to the bone. The experiences left him afraid to accept mental healthcare or medications, according to a new lawsuit. Reeves, now 19, is still incarcerated on assault and escape charges.
Civil-rights lawyers on Wednesday sued the Nebraska Department of Corrections, claiming the "Cornhusker State" prison system is overcrowded and understaffed, and that inmates like Reeves are deprived of their constitutional right to physical and mental healthcare. The ten Nebraska prisons operate at an average of 159 percent of their capacity and one operates at over 300 percent of its capacity, according to the lawsuit. "Nebraska state prisons are in a state of chaos that endangers the health, safety, and lives of prisoners and staff alike on a daily basis," states the lawsuit, which was filed Wednesday by plaintiffs led by the ACLU of Nebraska.
The state's failure to prevent inmate suicides is a major focus of the lawsuit. "Staff ignore prisoners' suicide attempts as 'attention seeking' and place prisoners with psychiatric disabilities in isolation as a punishment for self-mutilation, where [their] condition only further deteriorates," the suit states. Meanwhile, a 2016 Department of Justice report found that the suicide rate in Nebraska prisons is 30 percent higher than the national average for state prisons.
Related: Trump Justice Department says there are too many immigrants in prison
.
Nebraska has one of the most overcrowded prison systems in the country, says Michael Bien, one of the private attorneys who filed the lawsuit. "When you're overcrowded, you're basically trying to keep a lid on a very dangerous and violent situation," Bien tells Newsweek, adding that overcrowding prevents inmates from accessing the programs they are required to complete in order to qualify for parole. "Things as simple as toilets and showers don't work."
The overcrowding in Nebraska prisons is expected to get worse. The prison population will reach 170 percent of the system's capacity by 2020 despite a decline in crime and arrests, according to a 2015 report from the non-profit Council of State Governments Justice Center. The population increase should be blamed on a failure to reform sentencing and parole systems as well as, "the fact that prisoners with short sentences are consuming scarce space and prison resources, instead of being sentenced to probation, while receiving little or no treatment or post-release supervision," according to the 2015 report.
Prisoner requests for healthcare are often ignored, the suit claims. A woman who was raped and impregnated before her imprisonment complained of back pain and bloody vaginal discharge in September 2016. "She was told she was simply constipated and was given ibuprofen," the suit states. "Around ten hours later, after excruciating pain and more blood loss, she was finally taken to the hospital." She gave birth less than an hour later and her blood loss was so severe that after the birth she needed a transfusion.
The prison conditions disproportionately affect black residents of the state, who comprise only 5 percent of Nebraska's population, but 28 percent of those behind bars, according to the ACLU.
The overcrowding has also led to two deadly disturbances in the past two years. Hundreds of inmates rioted at Tecumsah State Correctional Institution in May 2015 after several inmates tried to get the administration to pay attention to their complaints about solitary confinement and overcrowding, according to the Lincoln Journal Star. Two years later another riot at Tecumsah resulted in the death of two more inmates.
Even something as simple as serving breakfast at Tecumsah could take four hours, former inmate Dominique Morgan tells Newsweek. And completing a GED—often a requirement for parole—takes two or three times longer to complete than normal because there's only enough spots for inmates to attend one class each week. "If you don't complete the program, you can't go home," said Morgan, who was released in 2009 after serving time for writing bad checks.
He compared the Nebraska prison system to a home with 20 children who didn't have enough to eat and beat and raped one another. If you saw a house like that, Morgan said, "You would run in there and take those children out of there because that space wasn't safe for them."