Nebraska Town With Just 2 Residents Grows to 10 Times Its Population Size for Early Thanksgiving Reunion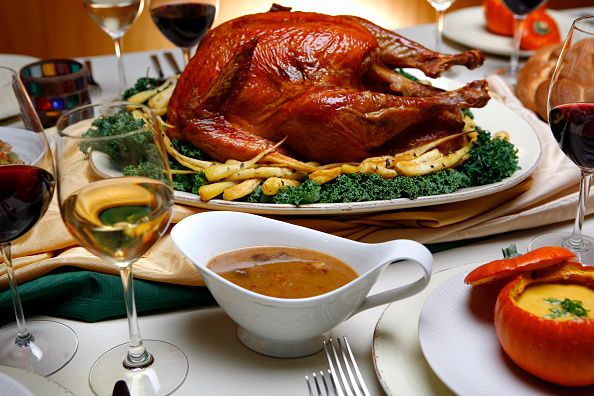 One tiny town in Nebraska, with a population of two, grew to more than 10 times its size for a Thanksgiving celebration.
Gross, Nebraska, was home to dozens of people for an early holiday feast in late October. The community's two residents, Mike and Mary Finnegan, organized a family reunion with the help of Ancestry.com that swelled the town's population by more than 2,000 percent.
"Oh my goodness gracious, it's just amazing," Mary Finnegan told Patch.com in a phone interview. "I can't give you any words to describe how grateful I am for that. It was just an absolutely perfect day."
She continued, telling the local news outlet that the entire event emphasized the "importance of family, getting together and having a place for everybody to call home and come to for holidays. I hope everyone who was there learned that important bit of information."
The pre-Thanksgiving celebration was held at the Finnegans' restaurant, the Nebrask Inn. Relatives came to the small town from across the country. The group was also joined by two descendants of the founding family of Gross, who traveled in from California to participate in the reunion.
Gross, a small, rural community, was once heralded as a boom town after its founding in 1893, and at its height had a population of more than 600 people. But Gross was overlooked by the growing railroad and highway bypass, and a series of fires in the early 20th century cleared out the town.
Even though the town is tiny, the Finnegans attract a good crowd to Nebrask Inn, which is famous for its pan-fried chicken and nickel coffee. At the beginning of every week, the couple bakes 10 homemade pies that sell out by the next night. The couple raised their three children in Gross, but they eventually moved away.
In a blog post Ancestry.com said that it searched its extensive records to help reunite the Finnegans with relatives, some of whom visited Gross for the first time last month.
"Having a home for the holidays provides great comfort, a sense of roots and belonging, no matter what home looks like—a leafy rural hideaway, a bustling city with gleaming skyscrapers—or even just the feeling of home: that mix of banter and routine among family and friends with shared history," the company wrote.
But for the actual Thanksgiving holiday on Thursday, no one will be in the town of Gross. According to a CNN report, the Finnegans will be spending the holiday with their children in a nearby town.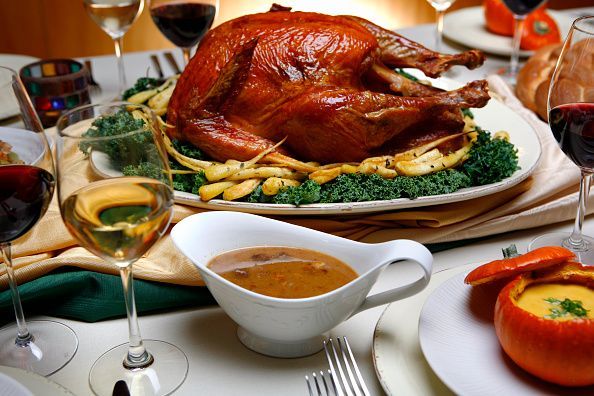 Nebraska Town With Just 2 Residents Grows to 10 Times Its Population Size for Early Thanksgiving Reunion | U.S.