Judge Sentences 'Gun-toting, Angry White Supremacist' To 14 Years for Pulling Emergency Brake On Amtrak Train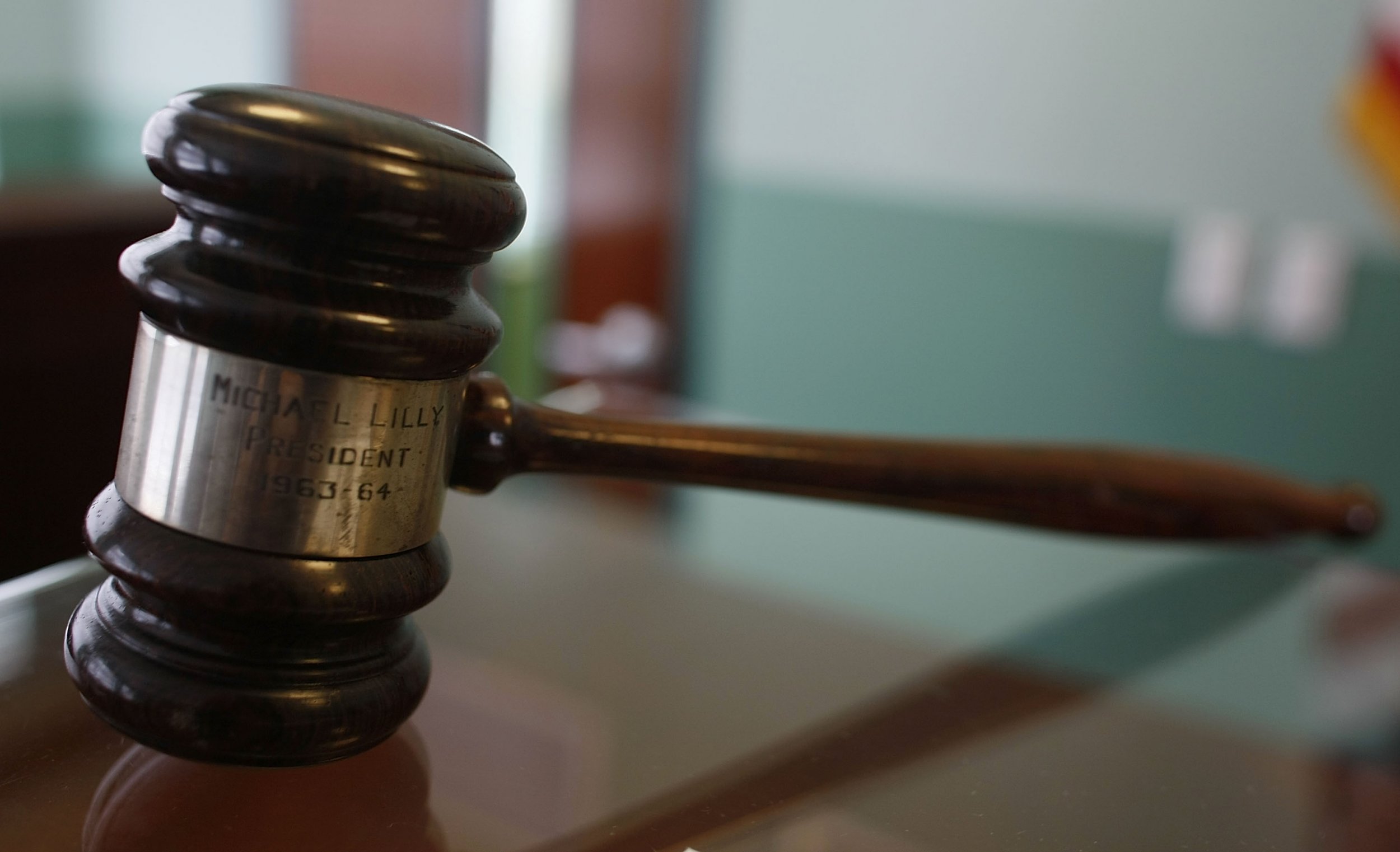 A card-carrying Nazi who kept a cache of illegal firearms at his Missouri home, was sentenced in a Nebraska federal court to 14 years in prison on Friday after pleading guilty to packing a "fully loaded" pistol and pulling the emergency brake aboard an Amtrak train carrying around 175 other passengers a year ago.
After engaging in a spat with a black passenger, Taylor Wilson rose from his seat and breached a secure cart and yanked on an Amtrak train's emergency brake, causing the locomotive to halt to a screeching stop.
Wilson, who was 26-years-old at the time, justified his actions because he wanted to "save the train from the black people", court documents show.
On Friday, Assistant U.S. Attorney Lesley Woods described in federal court Wilson's targeting African-Americans as "an attack on Americans, period," according to The Lincoln Star.

Wilson pleaded guilty to a charge of terrorism for pulling the emergency brake on the passenger train as well as possessing machine guns and unregistered firearms, court records show.
Wilson was traveling on the Amtrak train which left from Sacramento, California and was bound for his home state of Missouri.
As the train was passing through Oxford, Nebraska on Oct. 23, 2017, Wilson started arguing with a black passenger and then darted toward a secured train compartment and managed to abruptly stop the passenger train dead in its tracks.
"I hit the emergency stop on an Amtrak train with passengers on it [sic] with a concealed gun and also had illegal weapons in my home," Wilson wrote in part of his Petition to Enter A Plea of Guilty filed on July 12 of this year in U.S. District Court of Nebraska.
The federal prosecutor stated that Wilson tried and failed to draw his pistol from his waistband as a conductor wrestled him to the ground.
A 911 distress call from one of the train's conductors summoned deputies from Furnas County Sheriff's Office in Beaver City Nebraska alerting them that Wilson "breached a secure area of the train and triggered an emergency stop control panel, applying the emergency brakes and causing the train to stop in an expedited (emergency) fashion," according to the Guilty Plea Agreement.
When they arrived, Wilson was being already being detained by the train engineer and other Amtrak workers "physically restraining [him]... on the ground," according to the document.
Despite refusing to answer any questions, a deputy discovered Wilson's "fully loaded .38 caliber handgun" in his waistband as well as a "fully loaded speed loader in his front left pocket," the document states.
Wilson's backpack was set aside and searched.
In it, the document details, were "three additional speedloaders, a box of .38 ammunition, a hammer, a fixed blade knife, tin snips, scissors, a tape measure, and a respirator-style mask."
Once booked into the Furnas County Jail, the plea agreement confirmed that the jailers discovered that Wilson possessed a business card for the "National Socialist Movement" (a reference to Hitler's party, not to socialism as the term is understood today) and another for the Covenant Nation Church which featured the inscription: "Covenant Nation Church of the Lord Jesus Christ. Conquer we must, for our cause is just!"
The FBI further investigated and while armed with a search warrant, combed Wilson's St. Charles, Missouri residence.
Among the items found inside "a hidden compartment in a wall", according to the plea agreement, included: a tactical vest, almost a dozen AR-15 rifle ammunition magazines, hundreds of rounds of ammunition for a variety of firearms, a handmade shield "bearing an image of a swastika" as well as "white supremacy documents and paperwork" and a copy of Hilter's Mein Kampf.
The agents then adjourned to Wilson's parents' home and the parents willingly forfeited numerous firearms stashed in a "hidden compartment in a wall," stocked with more ammunition and magazines, the plea agreement states.
Wilson's arsenal seized by FBI agents as described in the plea agreement featured numerous shotguns, pistols and hi-caliber firearms -- many with serial numbers that were "altered or obliterated" -- and featured a Waffen Weeks AK-47 as well as a Tokarev caliber Pioneer Arms Corp. submachine gun.
In court, Wilson told U.S. District Judge John Gerrard that he regretted his actions, and also wanted to clarify his true motives.
"I never had the intention of hurting anyone. I did not have any hate or ill-will toward anyone on the train," he said.
An unmoved Judge Gerrard was quick to label Wilson a "gun-toting, angry ... white supremacist" and warned him that he could "either renounce the white supremacist nonsense that you've been fed and go back to the way you were raised as a young man or you can coddle up to plenty of other white nationalists that you will find incarcerated."