Necco Wafers: Fans Stock up as America's Oldest Candy Company Faces Closure
Updated | Necco Wafers fans are heeding the old saying "you don't appreciate what you've got until it's gone" by panic-buying the iconic candies as the future of its manufacturer remains unclear.
The New England Confectionery Company Factory made its first candies in 1847, and therefore survived the Civil War. But it announced in March that it could stop operating next month if it doesn't find a new owner. That would put the production of confections including Sweethearts, Mary Janes, Clark Bars, and Squirrel Nut Zippers in jeopardy.
Fans of the firm's divisive candies—Necco Wafers have been described as "chalky"—have started stockpiling their favorites.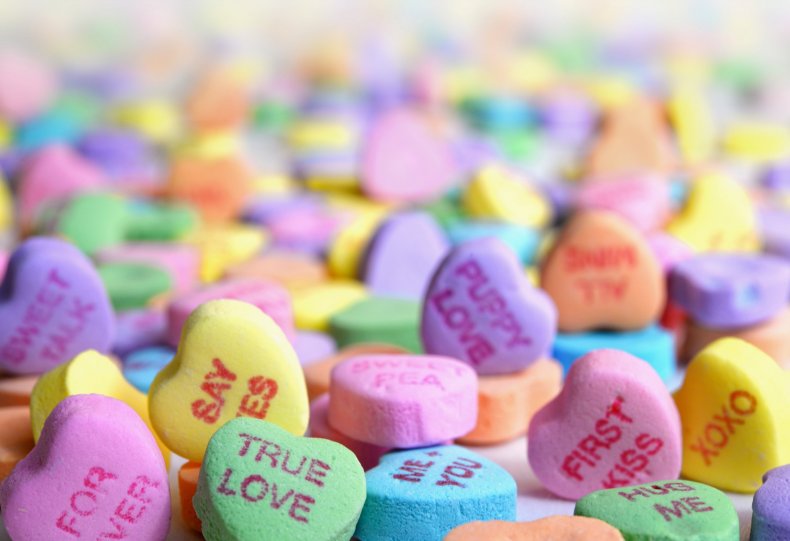 Online bulk-buy retailer CandyStore.com told Newsweek that sales of Necco products have spiked by 50% since it was reported the firm might close, and to "well over 100%" since the news spread.
"Our sales team has been overwhelmed," said spokeswoman Clair Robins. "People are asking if we can set some aside for them until their next paycheck comes in. They are willing to come work for us to payoff a large order of Necco Wafers. We are trying not to let people buy huge orders, but we don't have a limit per se.
"We even had a private equity company offer to buy CandyStore.com; like, the whole company. One of the questions they asked was how much inventory of Necco Wafers we have right now. Surely, they wouldn't want to buy us only for that? We have other great qualities," Robins joked.
Jon Prince, president of the confectionary store CandyFavorites.com in Pennsylvania, told The Wall Street Journal that hundreds of "shocked and scared" people called him over the weekend about Necco going bust.
In a post on its Facebook page addressed to those upset by the news, a Necco spokesperson wrote: "Fans, we have received an astounding amount of emails concerning the future of our company. I will do my best to get back to you all.
"All I can say is that we are unsure of our future but hopeful for a buyer to keep this sweet and nostalgic brand alive for many more decades. We thank you for all your love and support!"
Responding to a 60-year-old Facebook user who demanded: "I want to know I can still buy them before I die!" the spokeperson said: "I don't know much. I just know we are desperately searching for a buyer."
The panic was also reflected on Twitter. "Everyone been sleep on the necco wafers. I've always looooved these candies & now they might be gone forever after next month [sic]," wrote one user. "Noooooo. They can't stop making #neccowafers! those chalky things," said another.
Necco Wafers detractors were out in full force, too. "Necco Wafers: that chalky taste without the benefit of an actual antacid," commented one Twitter user. "To those 'shocked and scared' of #NeccoWafers demise, have you heard of chalk? Basically the same thing," said another.
Necco did not respond to a request for comment.
This piece has been updated with a comment from Clair Robins​.