As all working parents can attest—and as the past year has made ever more clear—balancing work obligations and family responsibilities is a constant challenge. As members of Congress, splitting time between our districts and Washington, D.C., often means long flights and last-minute scrambling to make it home for our families.
Time with our family is sacred. That's why this Father's Day, we want to celebrate fatherhood by fighting for a national paid leave policy that will make it easier for all of us to show up for our families when they need us most—as we are getting our footing as new dads, or caring for our own aging relatives.
The United States is the only industrialized country that does not have a national paid leave policy. Currently, only one in five workers in the U.S. have access to paid family leave through their employers. And according to the National Partnership for Women & Families, only 9 percent of men in the private sector work at jobs that provide paid paternity leave to all male employees. Seven out of 10 fathers return to work within two weeks after the birth or adoption of a child, leaving their partner to manage needs at home.
But study after study demonstrates that when a man takes paternity leave to help shoulder the care of a newborn, there are significant benefits for not only the child, but for the mother and familial relationships as well. That translates to lower rates of divorce, fewer cases of postpartum depression and healthier babies and families, overall.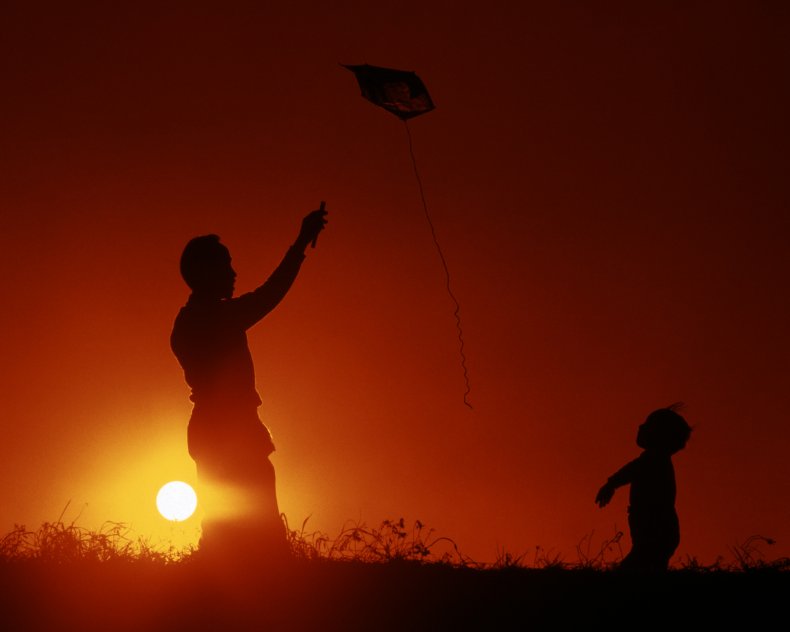 Policies that empower men to lean in at home led to more women participating in and returning to the workforce after having kids. By passing paid leave and other care policies, and bringing women's labor force participation rates in the United States up to levels in other countries, we could add $2.4 trillion to U.S. GDP by 2030. Never has this been more important than during this period as we recover economically from the pandemic, the devastating impacts of which led women's participation to plummet to numbers not seen since 1988.
Beyond parental leave, AARP estimates that 40 percent of family caregivers are men. With one in five retirees leaving the workforce earlier than planned to care for an ill family member, families in America lose $22.5 billion in wages each year because of a lack of paid leave.
Paid leave is not a women's issue nor a partisan issue; it's a fundamental economic issue affecting the financial and health well-being of parents, caregivers and working families across the country.
This week, we, along with 53 of our colleagues from both sides of the aisle, sent a letter to congressional leadership as dads, brothers, sons and grandsons urging the inclusion of a national paid leave policy as part of the next infrastructure and jobs plan. It is time we guarantee access to paid leave for all Americans—for fathers and for their families.
Rep. Steven Horsford (D-Nev.) is a father of three. He represents Nevada's 4th Congressional District in the U.S. House of Representatives, where he serves on the House Ways and Means, Budget, and Armed Services Committees. He is a founding member and co-chair of the House Labor Caucus and first vice chair of the Congressional Black Caucus. Follow him on Twitter: @RepHorsford.
Rep. Eric Swalwell (D-Calif.) is serving his fifth term representing California's 15th Congressional District in the East Bay near San Francisco. He serves on the House Permanent Select Committee on Intelligence, the House Committee on the Judiciary and the House Committee on Homeland Security. He co-chairs the House Democratic Steering and Policy Committee. He also is founder and chair emeritus of Future Forum, a group of young House Democrats focused upon outreach to millennials—the nation's biggest, most diverse and best-educated generation. Follow him on Twitter: @RepSwalwell.
The views expressed in this article are the writers' own.