As the school year begins across the country, some students are excited to get back to classes and seeing their friends—but others have some concerns about a "game" that's become popular among some age groups.
Necking—or the necking game—is a rising trend among school students that involves slapping one another on the base of the neck.
One boy, a fifth-grade student at Forkner Elementary School in Fresno, California, said when a student hit him as part of the game he felt pressure hitting his head, according to KFSN. That student, Robby Ceja, was waiting for his mother to pick him up from school when another student slapped him on the back of his neck.
The "game" involves exactly what happened to Robby, slapping another child on the base of the neck and then running away. While the slap isn't particularly dangerous for most kids, it can lead to other injuries, and if it's done with enough force can cause health concerns.
Robby's mom expressed concern to KFSN that the slap could cause kids to fall forward or get injured in another way as a result of the slap. She was angered at the lack of communication from the school about the "game" she told KFSN. The school reportedly sent an audio call to families last week about the "game."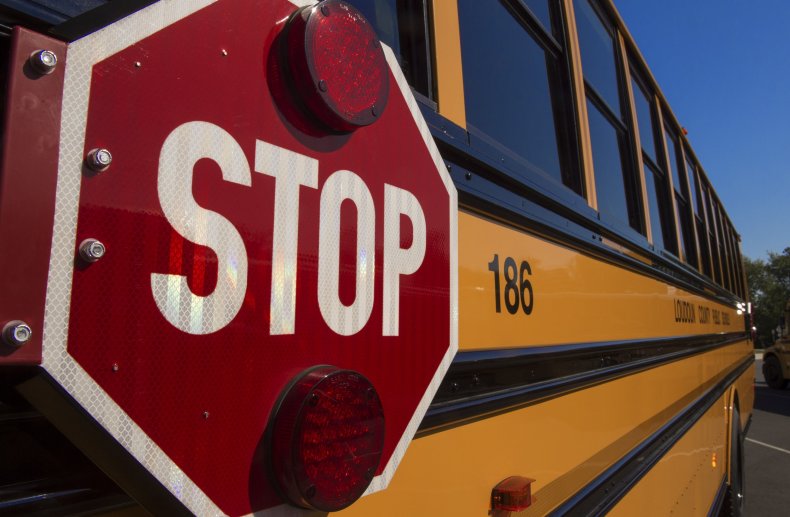 "Games" that have potentially dangerous outcomes are nothing new among children and teens. Sometimes the challenges and games they play can have serious consequences.
Like the necking "game," the cinnamon challenge gained popularity on YouTube where those who took the challenge would post videos of their attempt. It involved eating a whole spoonful of cinnamon, which for the lucky challenge takers only resulted in some coughing and sputtering. But the challenge put some people in the hospital and had the potential to cause asthma attacks.
Other challenges that have made their way around schools for years are the gallon challenge, which involves drinking a whole gallon of milk, and the chubby bunny challenge. The chubby bunny challenge involved kids stuffing their mouths full of marshmallows until they couldn't say "chubby bunny." But each of the challenges came with risks like vomiting and in some cases, choking.
While the necking game might not cause choking and asthma attacks, it still has the potential to cause injury, sometimes serious injury, to those who are the victim of the slaps.