Ned Eisenberg Tributes Pour In After 'Law & Order' Star's Death Aged 65
Tributes are pouring in for Ned Eisenberg following the Law & Order actor's death at the age of 65.
Known for playing attorney Roger Kressler on NBC's Law & Order: Special Victims Unit for more than a decade, Eisenberg passed away at his home in New York on Sunday, according to a representative.
He was remembered by his wife Patricia, who released a statement confirming he died from cancer.
"As Ned would say, he was attacked by two very rare assassins—cholangiocarcinoma and ocular melanoma," she said.
"Over the course of two years, he bravely fought the cancers in private while continuing to work in show business to ensure that his medical coverage paid for himself and his family."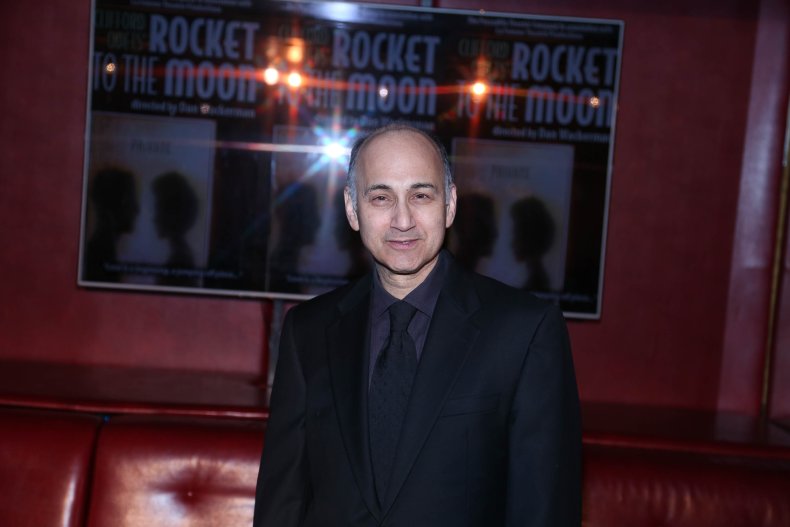 Law & Order: Special Victims Unit showrunner Warren Leight shared a tribute to Eisenberg on Twitter along with a set photo.
"Oh Ned…" he tweeted. "Rest in Peace, our sweet friend, and my fellow Naked Angel, Ned Eisenberg."
Meanwhile, actress Jennifer Tilly shared a memory of working with Eisenberg in one of her early movies.
"RIP #NedEisenberg. We worked together on one of the first films I ever did: 'Moving Violations.' Just a great all-around good guy," she wrote. "Always in good spirits, no matter how difficult the filming conditions were. He kept us laughing."
Author Lawrence Wright tweeted: "Ned played Menachem Begin in the Old Globe production of my play Camp David. I worried he wouldn't bring the necessary emotion. Opening night the audience in tears. Timing. Except for his death, too soon. Adieu friend."
Fellow Law & Order star Christopher Meloni also shared a touching tribute, writing: "I started with Ned in 1990 on The Fanelli Boys. Great actor. A singular voice. Always ready with a smile and a laugh. A beautiful gentle human being."
Actress Jenna Stern said: "So very sad to hear this news. #NedEisenberg A lovely man, extraordinary actor and the kindest human. Love and prayers to his family. You will be so very missed."
Rob Morrow of Northern Exposure fame tweeted: "Aww, our dear sweet friend #NedEisenberg has passed on. Loved him so. He was crucial in forming #NakedAngels a super talented actor and writer. He will be deeply missed. RIP brother…"
Actor Yul Vazquez said: "RIP Ned Eisenberg. I was a fan of yours since the first time I saw you act many years ago. You were always excellent. One of the greats. Period. #NEDEISENBERG."
Musical theater actress Donna Murphy added: "So deeply saddened to hear that wonderful actor & human #NedEisenberg has passed. He was a mensch…a true actor's actor. My condolences to his wife and son, & all who love him. RIP Ned- you will be missed."