President Joe Biden caused a social media stir with comments he made about baseball great Satchel Paige during a Veterans Day speech Thursday at Arlington Cemetery.
However, don't count Bob Kendrick, president of the Negro Leagues Baseball Museum in Kansas City, Missouri, among those who were offended.
"It's an honor, as we look at it, that the president has such an affinity for Satchel," Kendrick told Newsweek on Friday. "We take absolutely no offense to what the president said. As a matter of fact, we applaud the president for continuing to to be an advocate for this history."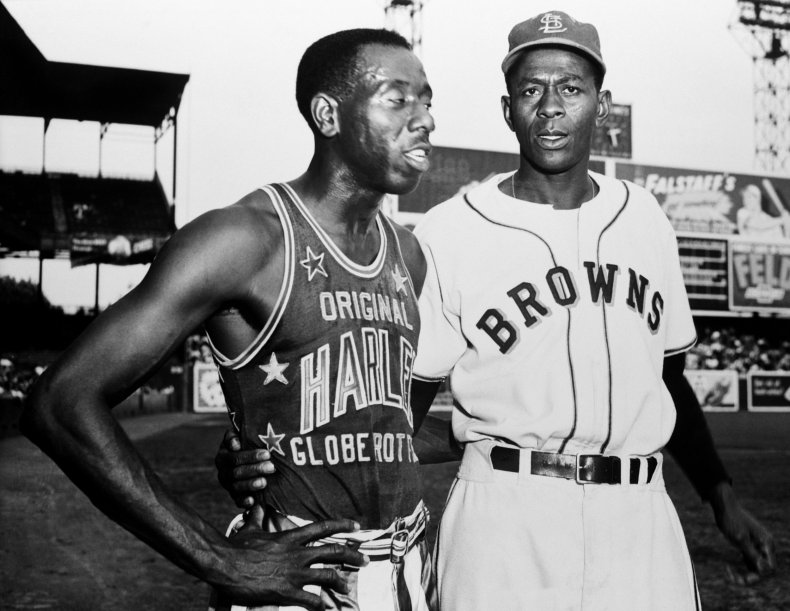 Biden seemingly stumbled over his words in the speech and called Paige "the great negro of the time" before noting the pitcher was in the Negro Leagues of baseball prior to breaking into Major League Baseball late into his career. The Twitter reaction to the remarks was swift and ran the gamut from anger and confusion to defense of the president.
Kendrick said the remark was not even an issue in his mind, adding he felt Biden's intent was good.
"I fully understood what the president was saying," Kendrick said. "He has Satchel Paige's baseball card in the Oval Office, and, of course, he recently had shared that story with the Pope."
The story in question, as related by Biden on Thursday: "Satchel Paige, on his 47th birthday, pitched a win against Chicago. And all the press went in and said, 'Satch, it's amazing—47 years old. No one's ever, ever pitched a win at age 47. How do you feel about being 47?' He said, 'Boys, that's not how I look at it.' They said, 'How do you look at it, Satch?' He said, 'I look at it this way: How old would you be if you didn't know how old you were?'"
However, it was Biden's introduction to the anecdote that caught the attention of social media. He told those gathered at the ceremony that he had "adopted the attitude of the great Negro—at the time, pitcher in the Negro Leagues—went on to become a great pitcher in the pros—in the Major League Baseball after Jackie Robinson. His name was Satchel Paige."
Kendrick said that for Biden "to relate the stories of the Negro Leagues means a lot to us. I knew exactly the context in which he was speaking. So, naturally, we don't take any offense to that."
"He was making a statement to relate this story about this timeless Black baseball hero who did play in the Negro Leagues," Kendrick added. "That's what the leagues were called. That is the name of our museum."
"Even to this day I'll get folks who will call and say, 'Well, you all never thought about changing your name?" No, because it wasn't called the 'African American Leagues.'"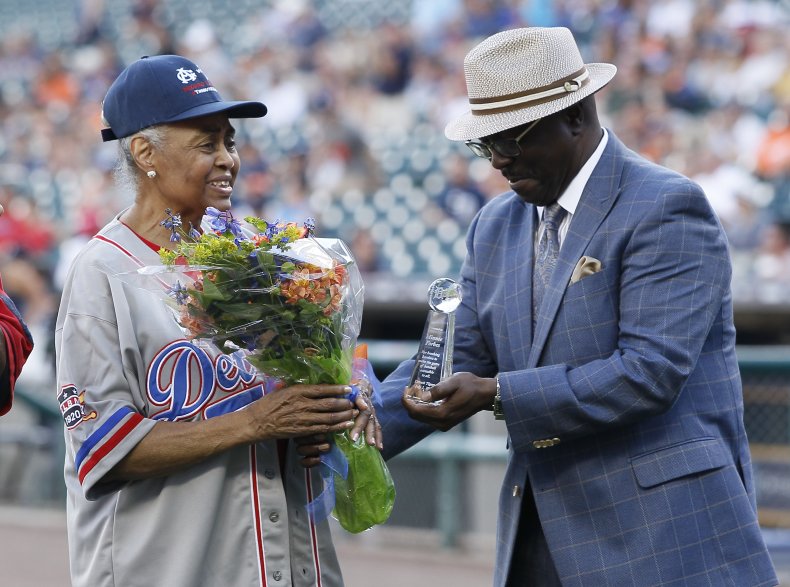 Paige was arguably the most famous player in the Negro Leagues, and he was also known for his witty quotes. A life-size statue of the star, who was inducted into MLB's Hall of Fame in 1971, stands at the Negro Leagues Baseball Museum. Kendrick said he hopes someday that Biden stops by at some point to "rub elbows" with the Satchel replica.
When asked about how some comments on Twitter from younger people indicated they may not have heard of the Negro Leagues, Kendrick said it's something he experiences a lot. He also said people often ask him if it's OK to wear Negro Leagues merchandise.
"The answer is: Yes. Absolutely, yes. Wear it with tremendous pride, and I hope they buy it from the Negro Leagues of Baseball Museum," he said with a laugh.
,