Texas Mother and Boyfriend Accused of Abuse as 3-Year-Old Lay in Coma
A 3-year-old boy is in a Houston, Texas, hospital fighting for his life in a coma after being severely beaten, according to reports.
Little Nehemiah is suffering from severe malnourishment, a burn on his head, bruising to his entire body, liver lacerations, bruised lungs, and broken ribs, his great aunt, Emma Schiefer, said.
Schiefer said that she and her family got the news that Nehemiah was being flown to a hospital on Friday.
However, the extent of his injuries did not become clear until they were allowed to see him at the hospital the following day, she said. Schiefer is the biological father's aunt.
"They're telling us we don't know the chances of [him being] that smiling baby [again], we may never see that again. And I just can't imagine that," Schiefer told ABC13 Houston News.
"A 3-year-old should have never had had to have gone through this.
"I was in shock to see him having a neck brace... the tubes, the things on his head, all the sensors, everything, and to find out he's in a coma."
Police have arrested the child's mother, Jasmine Salas, and accused her of playing a role in the abuse Nehemiah suffered, according to the ABC13 report.
Salas has been charged with injury to a child, a first degree felony, and is being held at the Harris County jail.
She is accused of being aware that her boyfriend was beating up her child and she did not intervene or seek help, according to court documents.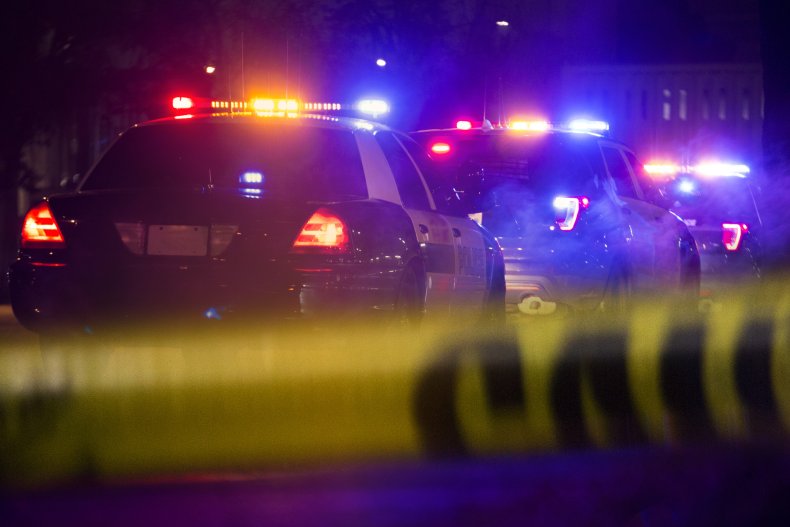 The boyfriend is not the child's father but is a person the authorities have referred to as a co-actor. He has not been charged.
The child's family told local media that Nehemiah's injuries also include swelling to the face, subdural hematoma, pleural effusion, subconjunctival hemorrhage, and preorbital ecchymosis.
Speaking about the 3-year-old's road to recovery, Schiefer said: "He did open his eyes yesterday when we were talking to him.
"It gives us hope. It gives me hope that he's still there. That he's still in there beneath all that trauma."
Nehemiah has a 5-year-old brother but it is not clear whether he has been a victim of abuse.
A GoFundMe Page has been set up in order to help pay for the boys' expenses.
The page said: "Hello, we are the Torres and Lopez family, and we are trying to raise donations for emergency medical and travel assistance for our two beautiful boys.
"One of them is receiving severe emergency medical care and our family would appreciate any help we may receive from our family, friends and loved ones.
"We'd like to try and make this process and easy as possible for the father and anything will help. Prayers are just as big of a help, Thank you."
Newsweek has contacted the Houston Police Department and GoFundMe page organisers for comment.