Internet Loves Neighbor's Complaint Over Loud Music: 'I Want to Party Too'
No one likes being woken by inconsiderate neighbors, especially if they're making loud noises into the early hours.
It was the situation faced by one man, who decided to knock on his neighbor's door the night after a party.
The conversation was captured on a doorbell camera, with the exchange later shared to Reddit's Made Me Smile forum by u/Kelmo7.
The clip was captained: "Last night I was throwing a small party and this is what my neighbor had to say this morning."
After answering the door virtually, the neighbor asks: "You were doing something last night right?"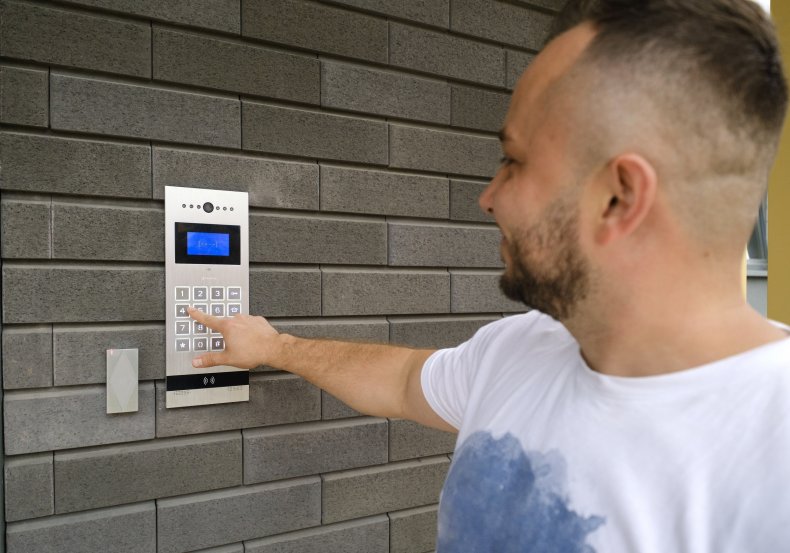 Normally tenants would face a dressing down over excessive noise, but the neighbor instead has a surprising request.
"I was just going to say you know, you guys got loud as s*** last night and normally I wouldn't make it a problem but next time invite your f****** neighbor dude. I want to party too," he says.
The resident bursts into laughter at the plot twist, as he assures the man: "I got you I got the shot for you next time."
The neighbor reveals he "almost came over" and he also debated whether to "leave a note."
After realizing the interaction was a friendly one, they share apartment details, as the host apologizes, saying: "I'm sorry for being loud, I'll make sure next time."
The neighbor says "feel free to come hit me up," as he adds he'll come back to leave his details.
The post, shared on Tuesday, has amassed nearly 90,000 upvotes, as people hailed the neighbor's unique grievance.
Core10thGen wrote: "Brilliant. This is reverse psychology. Now the homeowner won't have a party so they won't invite their weird neighbor. I'll do this to my noisy neighbor."
LaserTycoon27 commented: "How to Infiltrate Your Neighbors Lives. By This Dude."
Haute_curry said: "During my college years, we'd invite all of our neighbors. It was a way to give them a heads up about the party and also open up a dialogue in the event they did not want to attend and were worried about the noise. They'd usually show up for a drink or two."
Bvanlo raved: "Technically it's a win win situation. The party does not get too loud (you can sleep) or you get invited."
While Capt_Greybeard joked: "He's gonna be very offended when he doesn't get invited to the next party."
While it's not clear where the neighbors are based, the official website for the City of New York detailed tenants can complain about noise.
They said: "You can make a complaint about noise from your neighbor including loud music or television, talking, and moving or dragging of furniture."
They advised calling 911 only if there's "noise from a large party or crowd that is causing danger." And stated: "Many buildings have rules about noise. Contact your tenant association, building owner, or super if a neighbor in your building is often noisy."
Newsweek reached out to Kelmo7 for comment.
Update 4/5/22, 8:35 a.m. ET: This article was updated to remove the embedded video.