Neil deGrasse Tyson Reveals Moon Photo That Proves Earth Is Not Flat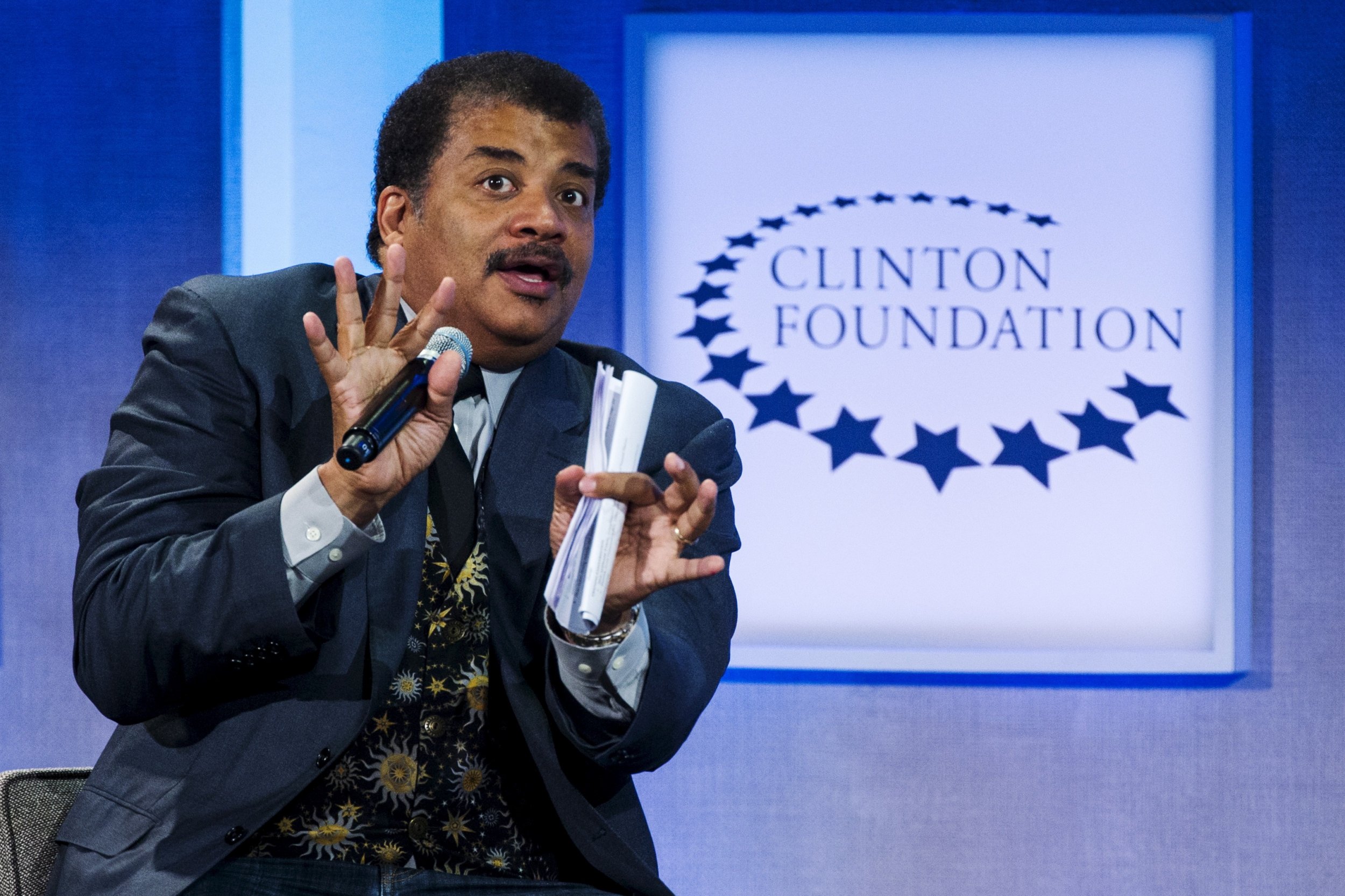 Neil deGrasse Tyson tweeted a never-before-seen image on Sunday. And it's quite literally something that no one has ever seen.
In his latest comment against flat-Earthers, Tyson tweeted a photoshopped image of what the lunar eclipse would have to look like sometimes if the Earth were, in fact, flat.
With the caption "A Lunar Eclipse flat-Earthers have never seen," Tyson showed an image of the moon with a photoshopped "shadow" in the shape of a line across the moon. The fake shadow was intended to depict the shade the Earth would cast during a lunar eclipse, at least sometimes, if it were flat. But as Tyson pointed out, such a shadow is never seen during a lunar eclipse. Tyson figured that if there hasn't already been enough proof that the Earth is spherical, this should do it.
But some people might never be convinced.
One such person is "Mad" Mike Hughes, a limo driver who proudly proclaims "I don't believe in science." Hughes had plans, which were originally scheduled for Saturday, to launch himself almost 2,000 feet in the air. The endeavor was reportedly sponsored in large part by a group called Research Flat Earth. Hughes ended up postponing this plan to a later date because he couldn't get a federal agency's permission to use public land for the mission, The Washington Post reported on Friday.
Hughes is far from the first flat-Earther. Musical artist B.o.B., for example, took to social media last year to say that the Earth was flat in a series of tweets. Some people responded to the "Airplanes" rapper by agreeing with him, and applauding him for going against the status quo. He even started a GoFundMe to prove his belief.
Tyson responded to the rapper on Twitter, saying at the time, "Flat Earth is a problem only when people in charge think that way. No law stops you from regressively basking in it."
Another response came from Tyson's nephew, who created a rap called "Flat to Fact" over the beat of Drake's "Back to Back" to refute his theory. The parody featured audio of Tyson reading two of his tweets to B.o.B. aloud.
Scientists who have flown around the Earth have also provided evidence that the Earth is spherical in response to B.o.B.'s theory. Astronaut Scott Kelly, for example, showed video footage of the Earth's curve.