Neil deGrasse Tyson's 'StarTalk' Halts Amid Allegations from Two More Women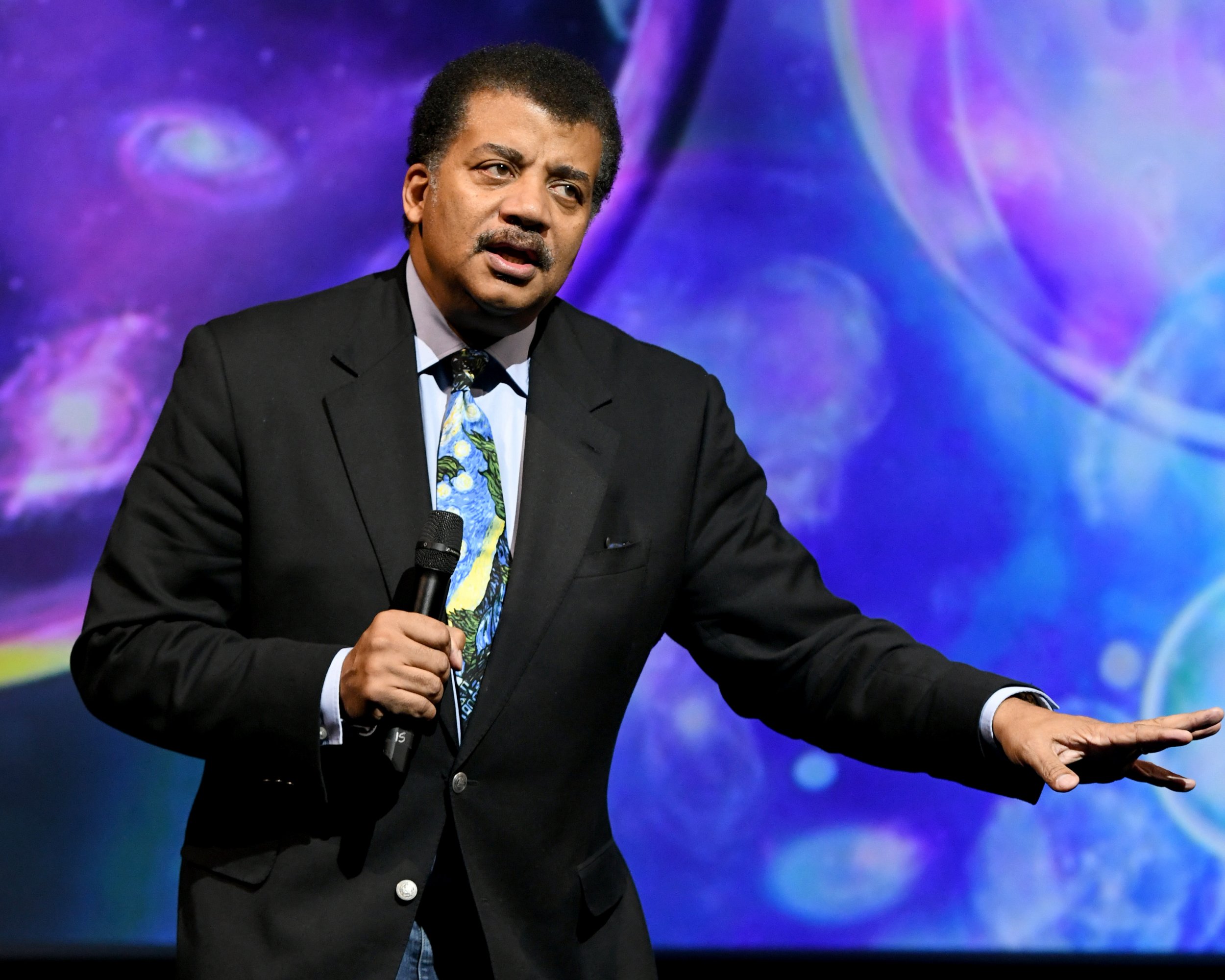 The bottom line of proof is evidence, charismatic astrophysicist Neil DeGrasse Tyson said after two women have accused him of sexual misconduct.
The allegations have led to National Geographic temporarily shutting down his popular science-based TV show, StarTalk, while investigators look into the allegations, reported the Los Angeles Times. New season episodes will not air until the investigation is settled.
"In any claim, evidence matters," Tyson posted on Facebook in response to the new allegations. "But what happens when it's just one person's word against another's, and the stories don't agree? … That's when an impartial investigation can best serve the truth."
Earlier in November, another woman had come forth, alleging that Tyson raped her in the 1980s. She told Patheos that she had hopes of becoming the first black woman astronaut.
An American Astronomical Society colleague and a former assistant brought the accusations to light in November, after the current season of the National Geographic show hit the air.
Katelyn N. Allers, a Bucknell University physics and astronomy professor, accused Tyson of sexual misconduct, as originally reported in Patheos, a self-described online publication and "website of choice for the millions of people looking for credible and balanced information about religion."
Allers claimed that in 2009, she was "felt up" by Tyson at a party following American Astronomical Society (AAS) meeting, according to a November 29, 2018 Patheos story.
Photos on the page depict Allers showing Tyson her arm tattoo, but then she said he supposedly reached into her dress in search of Pluto, part of her solar system tattoo that extends from her arm to her back and collar bone.
"After we had taken the picture, he noticed my tattoo and kind of grabbed me to look at it, and was really obsessed about whether I had Pluto on this tattoo or not," Allers told Patheos " … and then he looked for Pluto, and followed the tattoo into my dress ."
Allers added that the uncomfortable public experience "didn't rise to the level of assault, but that it did show Tyson was capable of some 'creepy behavior.'"
"My experience with him is he's not someone who has great respect for female bodily autonomy ," Allers added in the story.
Ashley Watson, Tyson's former assistant, also accused him of "inappropriate sexual advances" when they worked together for several months. Allegedly, the encounters eventually forced her to quit her job. She claims Tyson made allegedly made "misogynistic comments," tried to persuade her into a sexual relationship and maintained a list of overweight actresses on his phone to counter the idea of media and societal pressure on women to remain thin.
Several years ago, musician Tchiya Amet accused Tyson of rape when both were University of Texas graduate students in Austin in the 1980s. Patheos reported that Amet,said Tyson raped her in his apartment at the time.
On Facebook, Tyson responded to the three womens' allegations and offered his versions of what happened. He said he welcomed National Geographic and 21st Century Fox conducting independent investigations.
The network gave Variety a statement on Thursday:
"In order to allow the investigation to occur unimpeded we chose to hold new episodes of 'Star Talk' until it is complete. We expect that to happen in the next few weeks at which time we'll make a final decision."
StarTalk was in its fifth season in mid-November when the network elected to shut it down. Among the guests slated to appear are Bill Nye the Science Guy, former Vice President Al Gore and author George R.R. Martin.
Tyson hosts another science-based show as well: Cosmos: Possible Worlds, set to premiere on Fox in March. It is a sequel to his Cosmos: A Spacetime Odyssey, a 2014 Emmy Award winner.