Neil Gaiman Mocks Elon Musk's Twitter Deal After 'Rings of Power' Comments
Bestselling author Neil Gaiman on Tuesday offered a savage assessment of Elon Musk after the Tesla CEO recently criticized The Lord of the Rings: The Rings of Power.
Gaiman bitingly said he wouldn't seek Musk's opinion on artistic work since the billionaire entrepreneur doesn't ask him "for advice on how to fail to buy Twitter." (Musk is being sued by Twitter for trying to back out of his deal to buy the social media platform.)
Amazon Prime Video's critically acclaimed spinoff of The Lord of the Rings premiered on Friday, drawing 25 million viewers, according to the company. Musk seemingly checked out the series at some point, but he seemed less than impressed, judging by Twitter messages he posted on Monday.
Musk tweeted that J.R.R. Tolkien, author of The Lord of the Rings, "is turning in his grave." He added, "Almost every male character so far is a coward, a jerk or both. Only Galadriel is brave, smart and nice."
Meanwhile, Gaiman has been making headlines after an adaptation of his popular DC comic book series The Sandman debuted in August on Netflix to rave reviews and high viewership. Gaiman, who developed and executive-produced The Sandman series, was asked by a fan on Twitter about Musk's comments on Rings of Power.
"Elon Musk doesn't come to me for advice on how to fail to buy Twitter, and I don't go to him for film, TV or literature criticism," the Coraline author replied.
Amazon founder Jeff Bezos and Musk have long been known as rivals, and Musk taunted the fellow billionaire last year when he overtook him on Forbes' list of the world's richest people. The two have also competed in space travel with each man owning their own spaceflight service companies.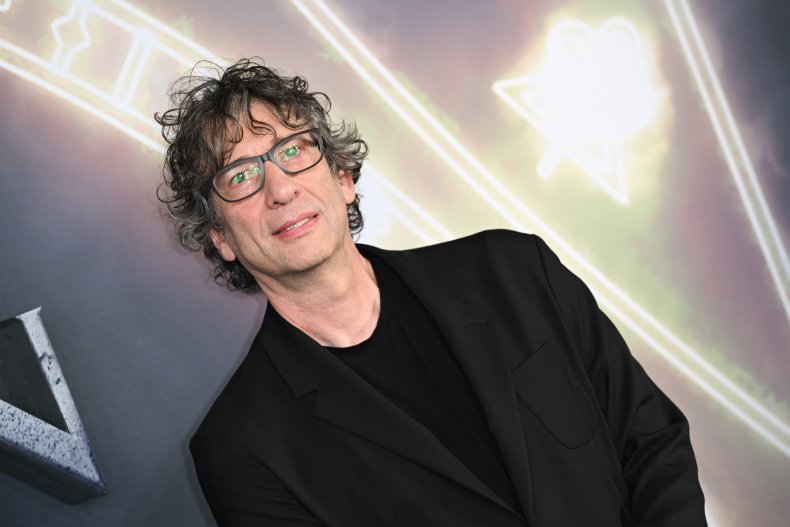 Bezos has spoken about how important The Lord of the Rings: The Rings of Power is to him personally, which has led many people to see Musk's tweets as an affront.
Conservative podcast host Clay Travis summarized his take on the situation, tweeting on Tuesday: "Elon Musk and Jeff Bezos are now feuding over Amazon's new 'Lord of the Rings' show which is an incredibly awesome nerd battle for the ages."
Musk's take on Rings of Power has been derided by others on Twitter in addition to Gaiman.
"I don't know how to explain to you that 'making men look good' is not and never has been the point of fiction," journalist and feminist author Laurie Penny tweeted in response to Musk.
Musk followed up his Monday comments by weighing in on Rings of Power again. On Tuesday, he responded to a tweet that contained a link to a story from The Daily Wire about how some Hollywood critics have called online reviewers "racist" for denouncing the show.
"Those who claim any criticism of Rings of Power means you're racist are outing themselves as closet racists," Musk wrote.
Newsweek has reached out to Gaiman and Musk for comment.