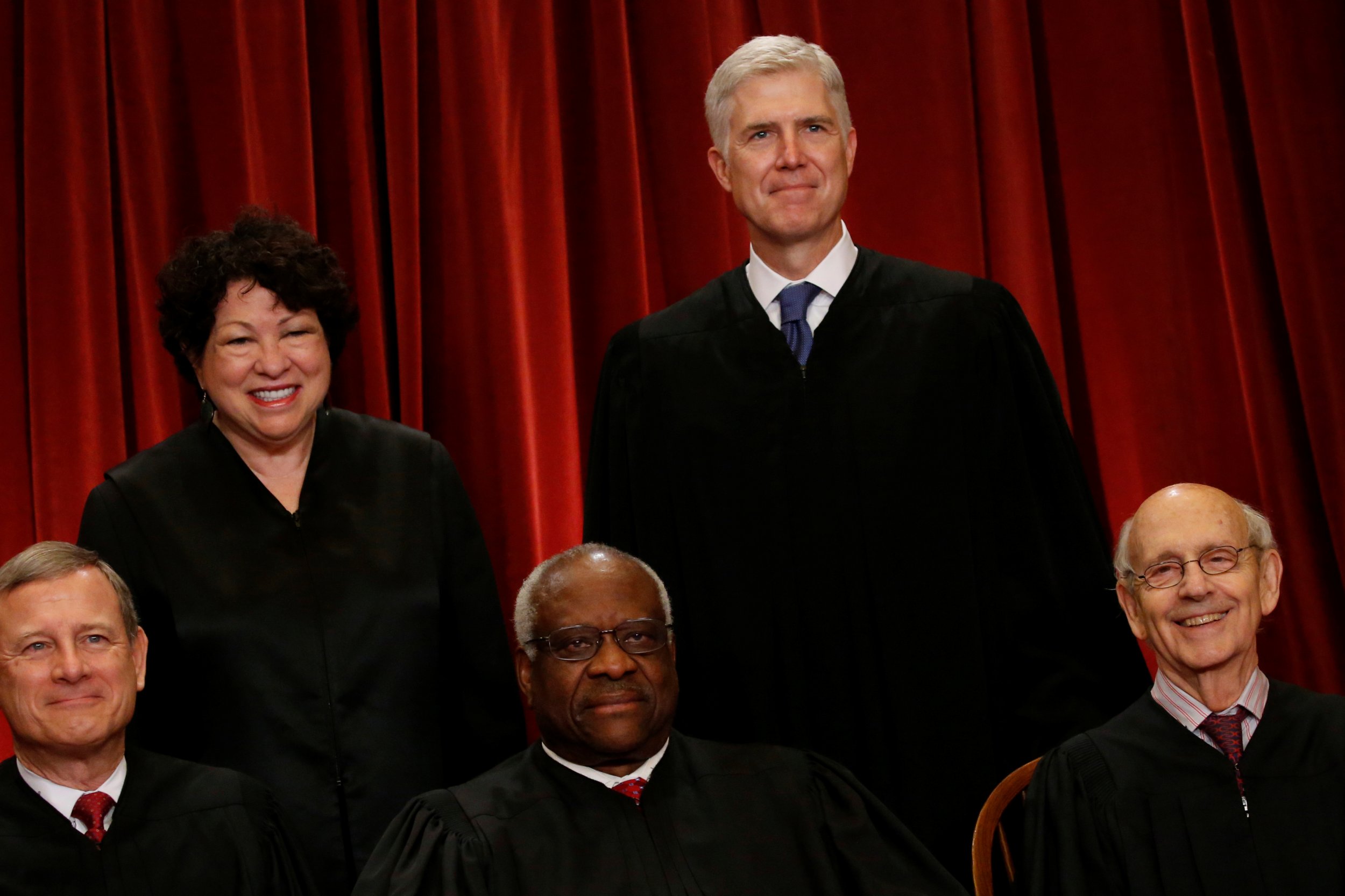 Newly appointed U.S. Supreme Court Justice Neil Gorsuch is selling his family home in Boulder, Colorado, for $1,675,000.
Related: Supreme Court might consider case that could expand gun rights
The three-acre country home, described in the listing as a "Horse Lovers Paradise," has five bedrooms, five bathrooms and nearly 6,000 square feet. The three acres contain a three-stall barn, paddocks, an orchard, professionally landscaped gardens and a heated swimming pool.
The 49-year-old Colorado native and his wife, Marie Louise, purchased the homestead 10 years ago for $1,030,000, as reported by Realtor.com. They lived there with their two daughters before moving to Washington, D.C.
In April, Gorsuch was sworn in as an associate justice of the highest court just three months after President Donald Trump nominated him. His confirmation passed the Senate mostly on a partisan vote. Gorsuch became the ninth justice on the court, and, as a conservative, restored the balance from the era of the late Justice Antonin Scalia, who died in February 2016. The staunch conservative's seat remained vacant for more than a year, as top Republicans refused to give former President Barack Obama's nominee a hearing during the campaign season, with the hope that one of their own party members would become commander in chief.
Prior to moving to the country's capital to serve on the bench of the Supreme Court, Gorsuch was a federal judge in the 10th Circuit Court of Appeals, based in Denver.
At least six justices are worth at least $1 million, according to a Center for Public Integrity analysis of 2016 financial disclosures released last week by the Administrative Office of the U.S. courts. Gorsuch, who is among the youngest of recent Supreme Court nominees, received an extension and has not yet filed a 2016 disclosure, according to the center.
Stephen Breyer is allegedly the wealthiest justice, with an estimated minimum net worth of at least $6.1 million, followed by Justices John Roberts, with a minimum of $5 million; Ruth Bader Ginsburg, with about $4 million; Samuel Alito, with $2.3 million; Sonia Sotomayor, with about $1.5 million; and Elena Kagan, with $1.1 million. Justices Clarence Thomas and Anthony Kennedy allegedly fall below the $1 million mark, with about $585,000 and $580,000, respectively.
Comparatively, the U.S. household median net worth is about $80,000, according to the most recent data from the Census Bureau.
Justices hold their lifetime appointments and often set policies that lead to real change. Their decisions usually have far-reaching implications that go beyond two parties in a dispute.
During the election, Trump promised his supporters he would draw only from a list of 21 potential Supreme Court picks to replace Scalia. His nomination of Gorsuch didn't necessarily shift the ideological balance of the Supreme Court, but Trump is expected to appoint hundreds of federal judges over the course of his four-year term.
Earlier Monday, Gorsuch issued his first Supreme Court opinion, a unanimous decision in favor of a company involved in a debt collection dispute, The Associated Press reported.
Later this week, Trump is expected to make his first visit to the Supreme Court as president when he attends a formal ceremony for Gorsuch in the courtroom Thursday.