Neil Patrick Harris Puts the Spotlight on Real Live Seat-Fillers at the Oscars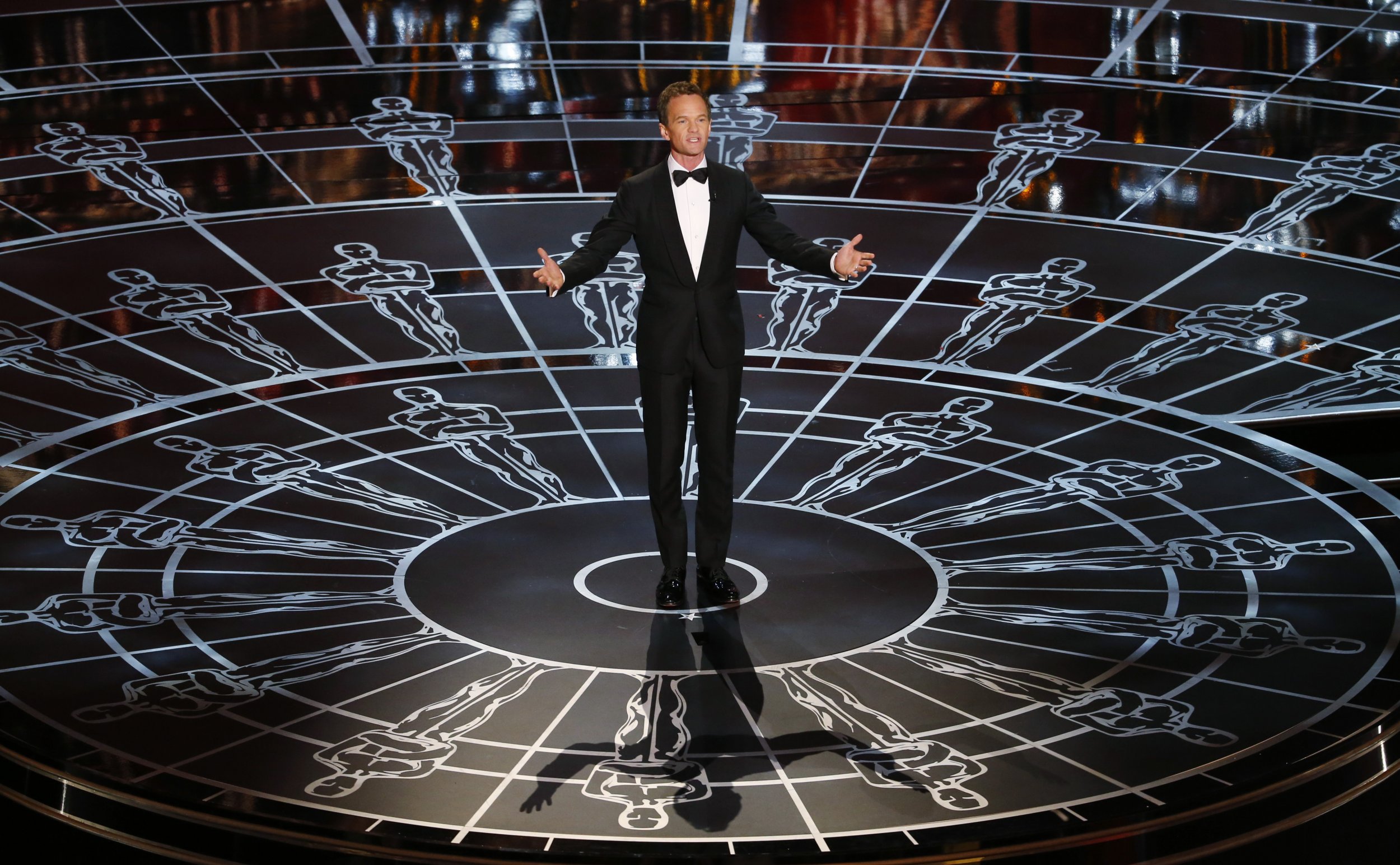 At the 87th annual Academy Awards Sunday night, host Neil Patrick Harris took a moment to interview the least famous people in the room: real, live seat-fillers, or two of them, at least. Seat fillers are is hired by the show to make sure every visible seat has an occupant, whether star or commonfolk.
Then, Harris set about finding another "seat-filler"—which was really a rather bearded Steve Carrell. "First time here?" Harris asked? Yes, Carrell replied, going along with the joke. Asked about the most famous person he hoped to meet, Carrell answered, "Ed Norton—he's right over there."
Though you don't need to be a star to be a seat-filler at the Academy Awards, it's not an easy gig to land. According to a recent AV Club interview, "you kind of have to get a relative hired at the Academy in order for that to happen." The website seatfillersandmore.com lets users apply to be seat-fillers at other award shows, including the Emmy Awards and Golden Globes. According to AOL, "most sites require you submit a resume, photo, and some even request your Facebook and Instagram account URLs." Beats working, probably.