Neil Patrick Harris Spoils 'Unfortunate Events' Season 3 and Revisits 'How I Met Your Mother's' Controversial End
A Series of Unfortunate Events is slated to make its final bow on Netflix when Season 3 of the acclaimed series premiers on January 1. Saying farewell to the show also marks the end of Neil Patrick Harris's time portraying the mischevious Count Olaf.
Harris, 45, first tackled the sinister character in 2017. The role was last played by Jim Carrey in a 2004 film adaptation. Unlike the Netflix series, the film didn't earn sequels, despite garnering nearly $119 million at the box office domestically. Both the film and the televised versions are based on a book series by author Lemony Snicket, aka Daniel Handler.
In Season 3 of Unfortunate Events, the Baudelaire children's battle with Olaf is far from over. The Netflix series, which will incorporate the final four books into its eight-episode run, also intends to solve the show's many mysteries, including unearthing more information on the Volunteer Fire Department (V.F.D.). With this in mind, the show's devotees are likely wondering how the series intends to approach its unfortunate end in a way that honors its source material. Harris, in turn, dished about the show will expand on the book's ending for the television adaptation.
"It answers all of the questions that the kids are seeking to answer. Not necessarily the answers they're hoping for, but answers are had," Harris told Newsweek. "As the books went from one to 13 [and] as the seasons of the Netflix show went from one to three, with the additional episodes comes a maturity level. The Baudelaires in Season 1, they're sort of overwhelmed by circumstance finding their footing. In Season 2, they realize that they're independently on their own. They can't just blindly trust in the kindness of strangers and they're seeking answers. In Season 3, they're taking much more mature actions."
Harris will miss playing Olaf: "It's not often in life that one is allowed to be as grandiose and operatic as that role allowed me to be. I think most people are much subtler. The world Barry Sonnenfeld and Daniel Handler created allows for Olaf to be voracious, disturbing and very grandiose. And I'll miss that."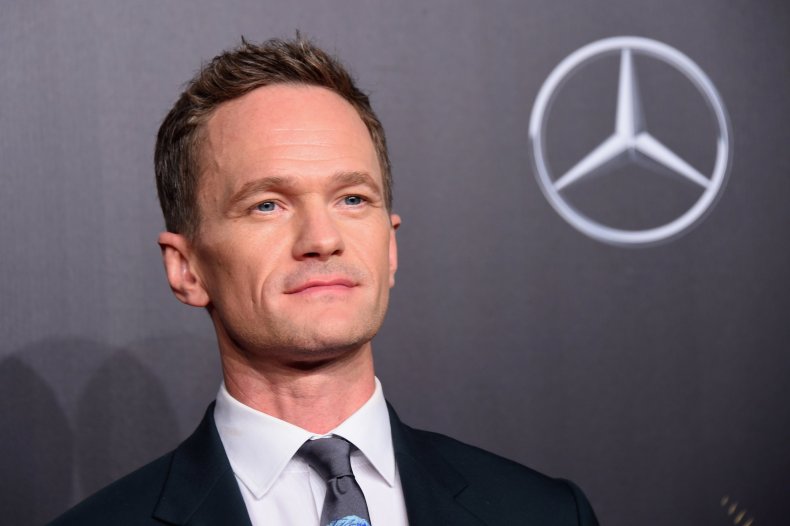 How I Met Your Mother is a project of the actor's past, but fans still recall its controversial finale. Harris's character, Barney Stinson, split with Robin Scherbatsky (Cobie Smulders), and later became a father. Robin got back together with Ted Mosby (Josh Radnor) years after his wife died. Barney would be OK with Robin and Ted's rekindled romance.
"I think he'd be fine with it. I always assumed that Barney and Robin wind up being in each other's lives," Harris speculated. "They were cut from the same cloth, you know? Two peas in a pod. Unfortunately, Barney likes to be in other places. So I think that they weren't meant to just be with each other."
Apart from Harris's acting endeavors, the multihyphenate talent partnered with Jif for its new Jif Power Ups line, which aims to make snacking for children fun and delicious. It's a snack Harris uses in his household since he prefers to give his twins, Harper and Gideon, snacks that aren't too "sugary."
"I love peanut butter and peanut butter plus granola. It's [a] great protein. It's something that I eat otherwise, individually. For me, it's better than having them snack on a soup or a processed, sugary chocolate bar because their energy will spike but then drop," he said. "I like that they're wholesome. I like that they're delicious."