Who Is Neil Simon? Prolific 'Odd Couple' Playwright Dead at 91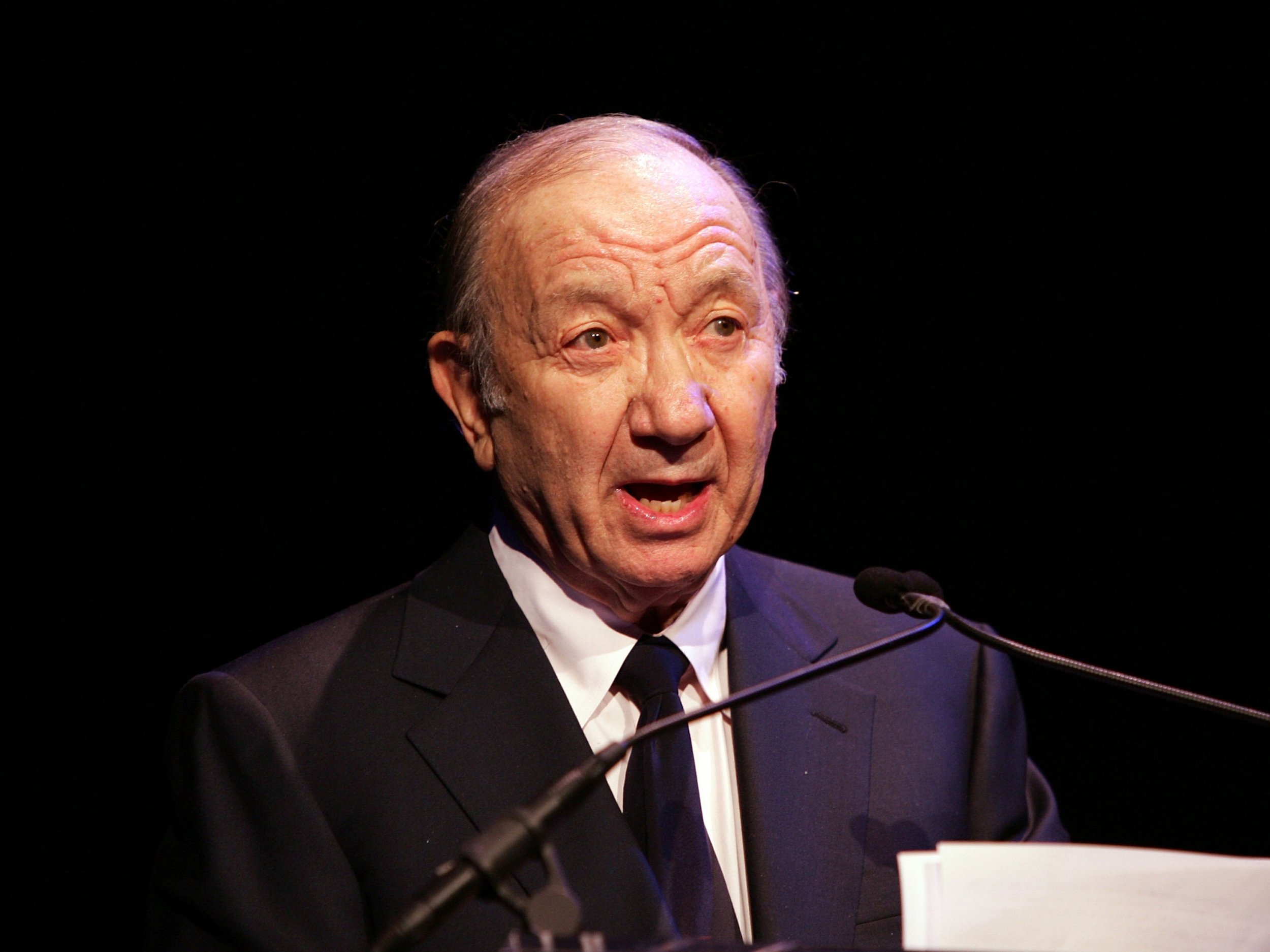 Pulitzer Prize–winning playwright Neil Simon, whose iconic comedies like The Odd Couple and Barefoot in the Park are cemented in American culture, died Sunday at the age of 91.
Simon's prolific six-decade career spanned Broadway stages and Hollywood studios, and resulted in more than 30 plays and 20 films, 17 Tony nominations, four Emmy nominations and four Academy Award nominations.
Simon grew up in the Washington Heights neighborhood of New York City during the Great Depression and had a difficult childhood because of what he called his parents "unhappy marriage." To escape his homelife, Simon spent time at the movies and fell in love with the comedies of Charlie Chaplin and Buster Keaton.
"I think part of what made me a comedy writer is the blocking out of some of the really ugly, painful things in my childhood and covering it up with a humorous attitude," he said in a 1971 Life interview. "Do something to laugh until I was able to forget what was hurting."
He began his career on the staff of Sid Caesar's Your Show of Shows, writing jokes for radio and television alongside Mel Brooks and Carl Reiner. In 1961, his first play, Come Blow Your Horn, achieved massive success on Broadway and was subsequently turned into a movie starring Frank Sinatra. Known for his work ethic, Simon turned that momentum into a string of hit plays. At one point, Simon had four shows running on Broadway at the same time.
His best-known work, however, was his 1965 play The Odd Couple.The show was made into a movie and then into a television show that ran through the 1970s. In the 1990s, a new generation was introduced to the program through reruns on Nickelodeon's Nick at Nite. Simon won the Pulitzer Prize in 1991, at the age of 64 for his dramatic play Lost in Yonkers.
Actor Matthew Broderick made his Broadway debut in Simon's Brighton Beach Memoirs. "It was my great good fortune that my very first Broadway play was written by Neil Simon. He also wrote my first film. I owe him a career," Broderick said in a statement. "The theater has lost a brilliantly funny, unthinkably wonderful writer, and even after all this time I feel I have lost a mentor, a father figure, a deep influence in my life and work."
Rather than resting on his laurels, Simon continued to write until his faltering health made it impossible.
"Did I relax and watch my boyhood ambitions being fulfilled before my eyes?" he said to biographer Gary Konas in 1997. "Not if you were born in the Bronx, in the Depression and Jewish, you don't."
Simon died early Sunday morning from complications of pneumonia at New York-Presbyterian Hospital, just a few blocks away from the Neil Simon Theatre, named in his honor. He is survived by his wife and three daughters.