Neil Young Finally Responds to Dana Loesch's Decades-Long Grudge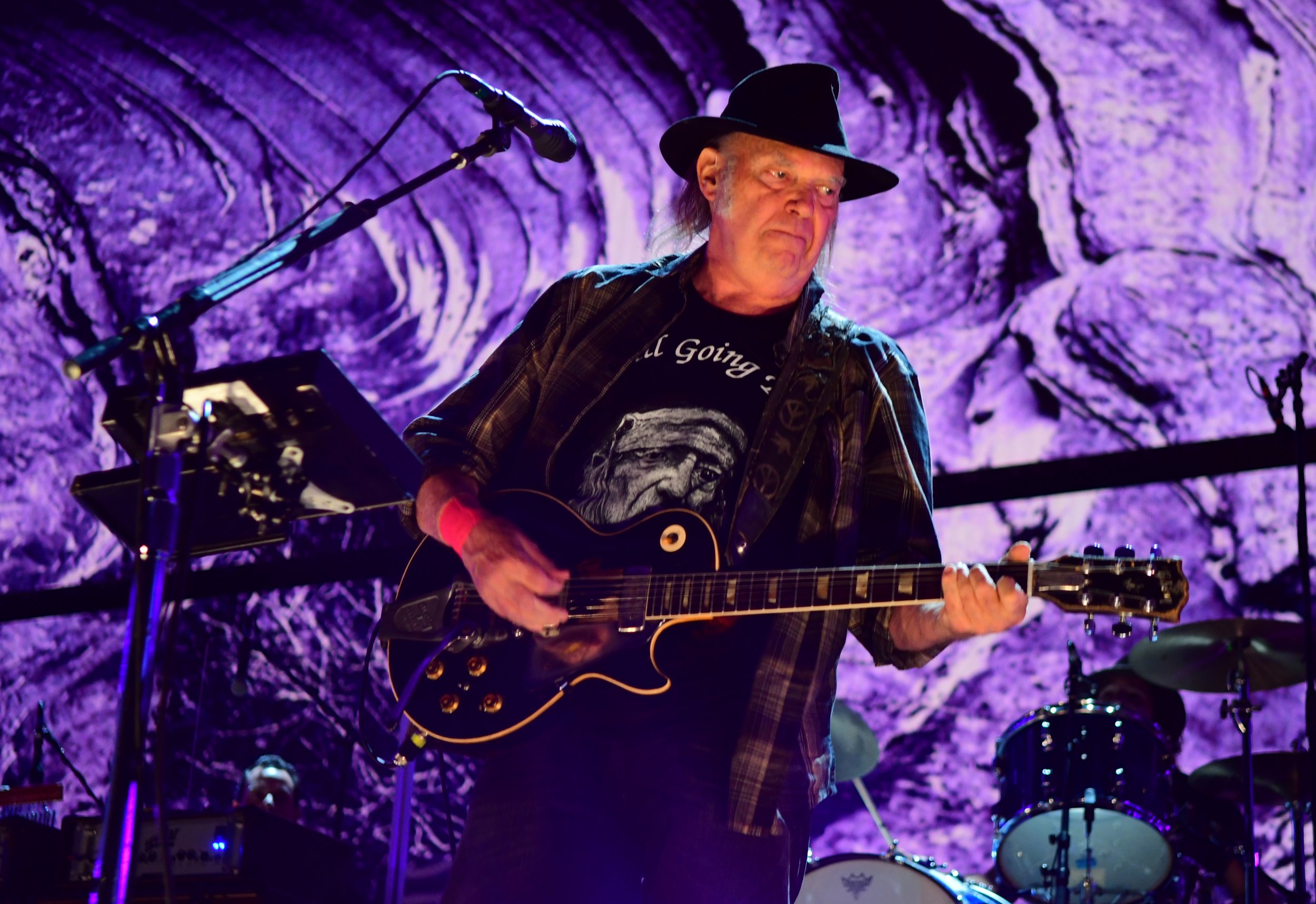 One of the stranger side plots to emerge in the recent NRA drama is Dana Loesch's relentless hatred of Neil Young.
As Newsweek reported last month, Loesch, the conservative author and NRA spokeswoman, has been railing against the Canadian songwriter for more than 20 years, including many tweets in which she insists that his voice resembles "a bloated cow farting and dying all at once." If her tweets are to be believed, Loesch has been nursing this grudge since she encountered Young's single "Downtown" from the Pearl Jam collaboration album Mirror Ball in 1995. (Loesch then tweeted out our story and confirmed that she still hates Mirror Ball.)
Here are some of her archived tweets on the subject:
Young has finally gotten around to responding to Loesch's ire. "Why doesn't she just shoot me?" he quipped in a recent interview with The Daily Beast. (He clarified that he was joking and does not actually want to be shot.)
Young inadvertently delivered Loesch an additional insult by forgetting her name ("What's her name, huh?") and saying that he's "glad I got under her skin."
The musician conducted the interview at South by Southwest, where he's promoting his partner Daryl Hannah's new film Paradox, which he appears in. (He also has a new album coming out, which is the soundtrack to the film.)
Related: Neil Young hung up on me
As the interview suggests, Young isn't particularly fond of right-wing political mouthpieces. In previous years, the artist has championed the impeachment of President George W. Bush in song and declared "Fuck you, Donald Trump!" after the billionaire used "Rockin' in The Free World" at a campaign stop. (Thankfully, the NRA probably won't be using Young's music at events in the near future.)
Loesch responded to The Daily Beast story on Twitter, where she resorted to an ancient internet proverb: "Slow news day?"
Does this now count as a formal beef between Neil Young and the NRA? If so, we look forward to his concept album on the subject.