Neil Young's 'No-Compromise' Music Player Is an Audiophile's Fantasy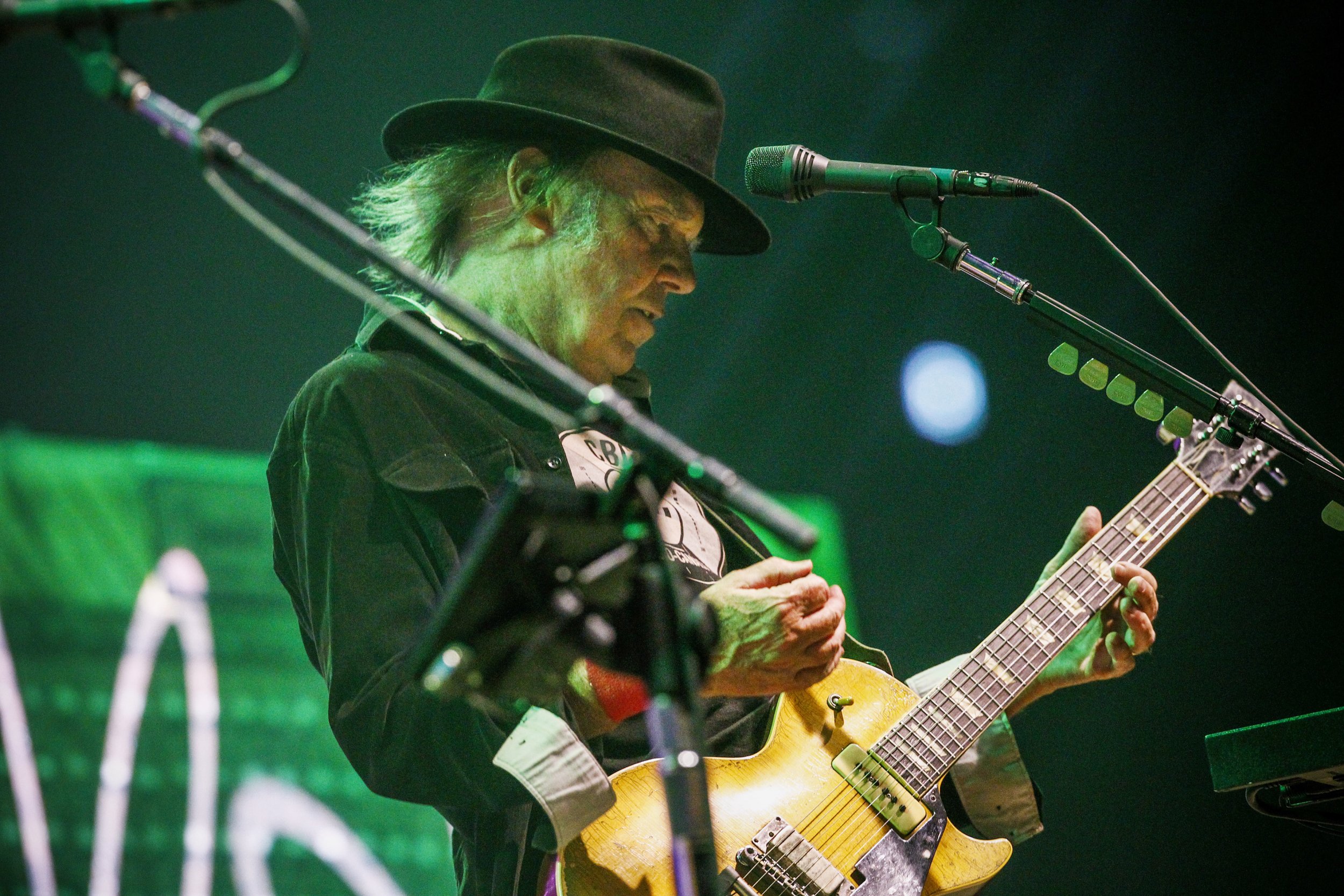 Neil Young has come one step closer to unveiling his long-awaited, high-quality digital music player, which will try to let consumers "hear music the way its creators intended, with the emotion, detail, and power intact."
The songwriter will reportedly launch a Kickstarter campaign for the portable device at SXSW on Tuesday. What's clear is that the player will have better sound than whatever it is you're listening to right now. What isn't clear is whether or not you'll be able to tell the difference.
The product is called PonoPlayer and will contain 128GB of memory, according to a press release. But the device's appeal hinges on its almost unprecedented digital quality. The player will store "about 100 to 500 high-resolution digital-music albums" on a machine engineered in a "non-compromise" fashion. Those technical specifications will soar past the average listener — but they've already captured the attention of hardcore audiophiles, who have taken to message boards to dish about the PonoPlayer's discrete output buffer, feedback-free circuitry, and "custom-designed and implemented digital filter."
"The big news, for most of us, should not be the hardware," writes a commenter identified by the handle blaven. "It is the hope that this will increase interest in better music reproduction/resolution."
Young, to his credit, has made efforts to explain his work in non-technical terms. Announcing his intent to "save listeners" from MP3s, he recently likened hearing Pono for the first time to "that first blast of daylight when you leave a movie theatre on a sun-filled day."
That sensation will cost you a sizable $399. Meanwhile, despite his obsessive interest in maximizing sound quality, Young has recently completed an album he has described as "one of the lowest-tech experiences I've ever had."