Who Was Nelly Sachs? Facts and Quotes About the Nobel Prize–winning Poet Celebrated in Google Doodle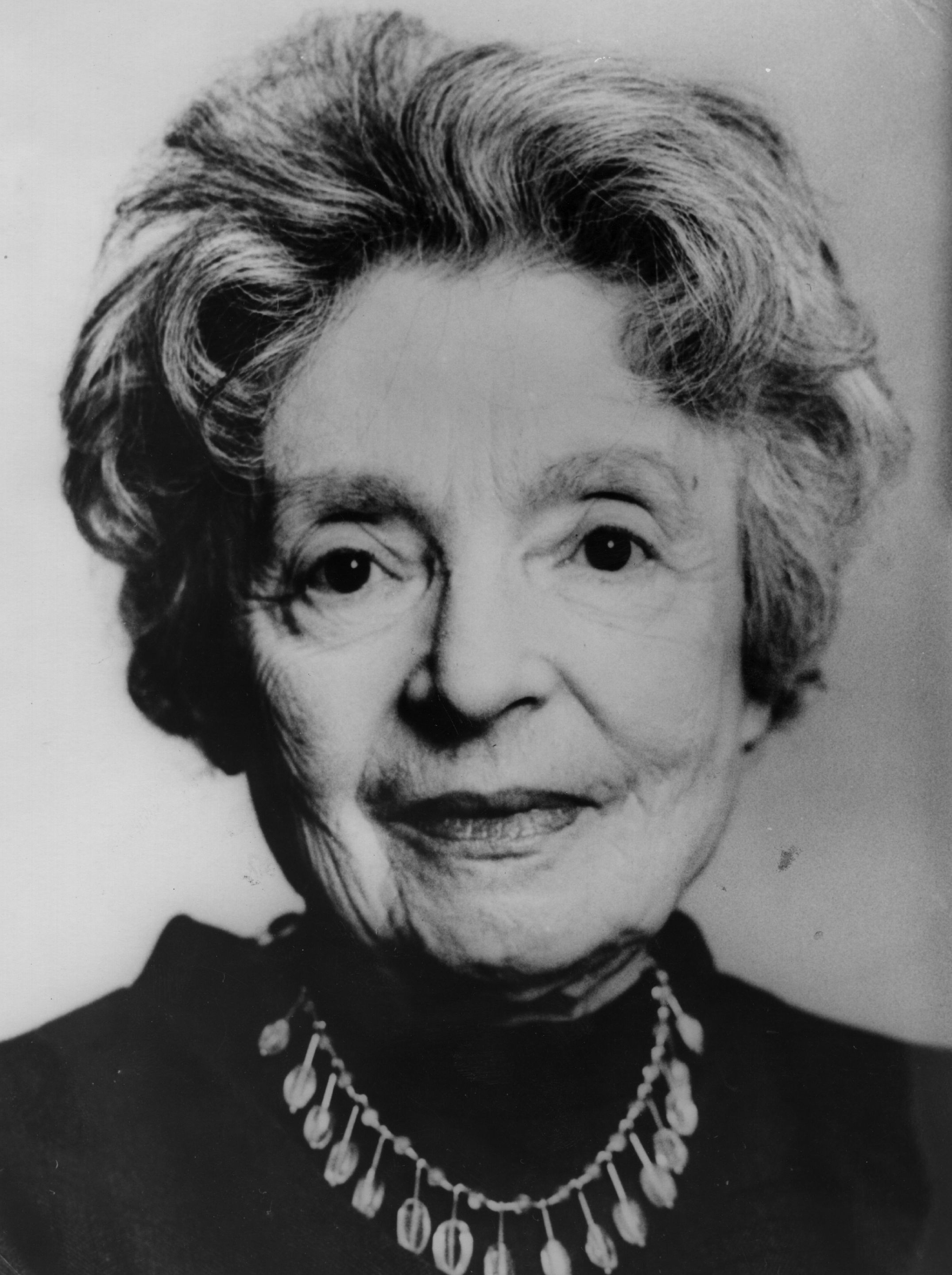 Today's Google Doodle marked the 127th birthday of German Jewish poet and dramatist Nelly Sachs. She fled Germany for Sweden when the Nazis took power, and her work described the trauma of the Jews during Nazi persecution.
In 1966, she was jointly awarded the Nobel Prize for Literature with Israeli author Shmuel Yosef Agnon, and remarked what while Agnon represented Israel, "I represent the tragedy of the Jewish people."
Born in Berlin to a prosperous manufacturing family on December 10, 1891, Sachs studied dance and literature and began writing as an adolescent. She published her poetry in German newspapers, mainly for her own enjoyment, as well as a collection of stories called Legends and Tales.
During this time, she corresponded with distinguished Swedish writer Selma Lagerlöf—who became the first woman to win the Nobel Prize for Literature in 1909.
After the Nazis came to power in Germany, Sachs learned she was to be sent to a forced labor camp. Lagerlöf saved the lives of Sachs and her mother (Sachs's father had died in 1930), petitioning the Swedish royal family to help the Sachses escape Germany at the start of World War II.
After arriving in Sweden, Sachs learned Swedish, and supported herself and her mother in a one-room apartment by working as a translator. During this time, she wrote powerful poems and plays about the aftermath of the war and family members who had died in concentration camps.
In a tribute to Sachs, Google said: "Her haunting poem O die Schornsteine (O the Chimneys), evokes the spirits of the dearly departed through the image of smoke rising from the camps. Sachs described the 'metaphors' in her poetry as 'wounds,' but her work also explores themes of transformation and forgiveness. She expanded on these ideas in her 1951 play Eli: Ein Mysterienspiel vom Leiden Israels (Eli: A Mystery Play of the Sufferings of Israel).
On Nobel Prize website described the seminal significance of Sachs's work.
"The collections Sternverdunkelung (Eclipse of Stars), 1949, Und niemand weiss weiter (And No One Knows Where to Go), 1957, and Flucht und Verwandlung (Flight and Metamorphosis), 1959, repeat, develop, and reinforce the cycle of suffering, persecution, exile, and death which characterizes the life of the Jewish people, and becomes transformed, in Nelly Sachs's powerful metaphorical language, into the terms of man's bitter, but not hopeless, destiny."
Besides the Nobel Prize, Sachs won many other accolades, including the 1965 Peace Prize of the German Book Trade. "In spite of all the horrors of the past," she said when accepting the award, "I believe in you."
Sachs died on May 12, 1970.