Nemtsov Suspects Probably Tortured, Says Kremlin Inspector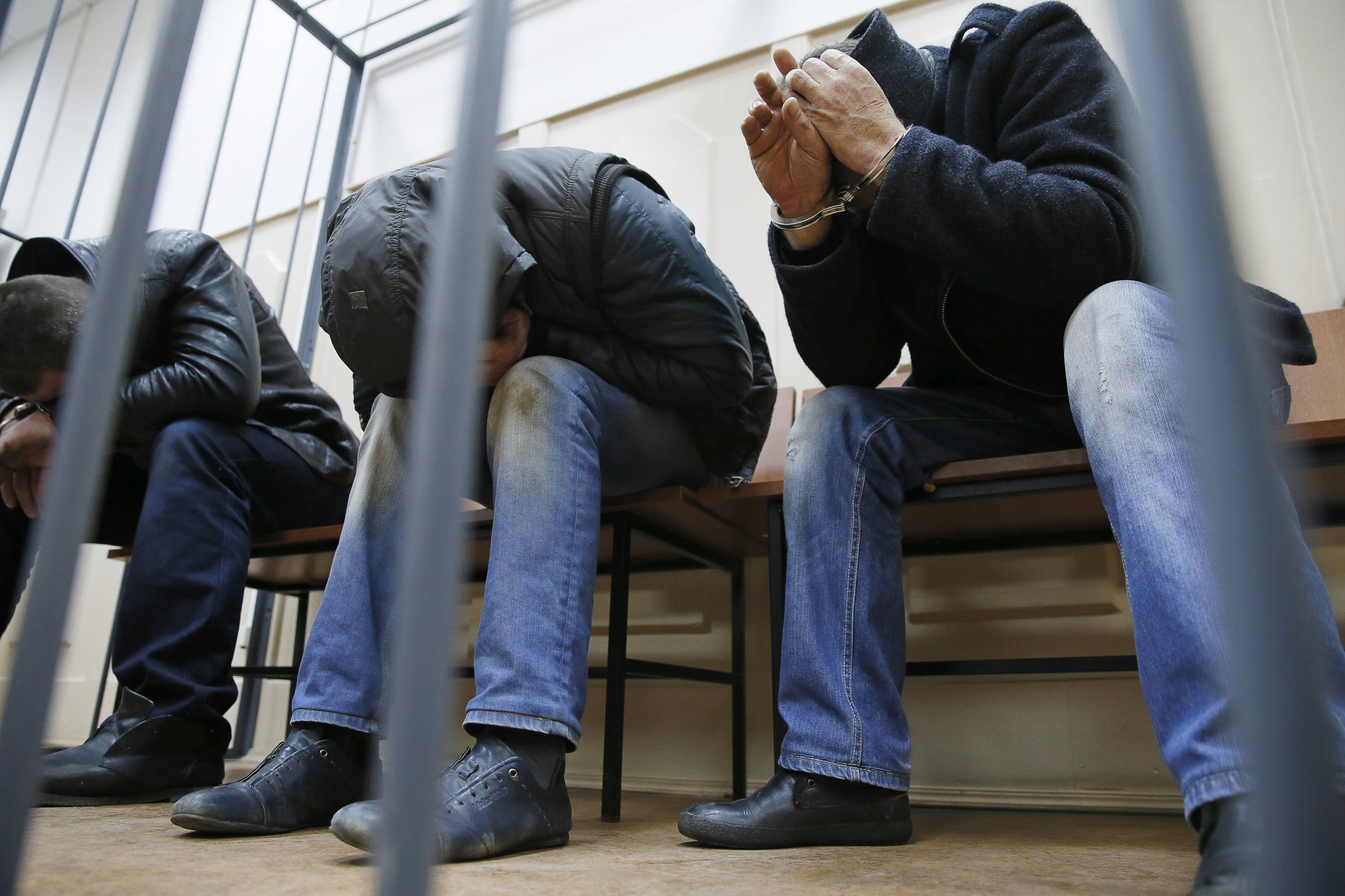 Three of the five Chechen men suspected of killing prominent Kremlin critic Boris Nemtsov in central Moscow last month could have been tortured by police, according to a report published by a human rights councillor for Russian president Vladimir Putin.
Brothers Shagid Gubashev and Anzor Gubashev were detained over the murder of Nemtsov, along with their cousin Zaur Dadaev on March 5 and since then Dadaev has confessed he was involved in the killing of the Russian politician.
Andrei Babushkin, who visited the Leftorovo prison in Moscow and met the detainees during a two hour inspection yesterday, detailed their condition and today on his blog concluded that "there are reasonable grounds to suggest that Dadaev and the Gubashevs were tortured".
He says he observed a series of injuries to Anzor Gubashev's face, wrists and legs, which he says he "received after being detained".
Babushkin also says Dadaev had visible physical marks on parts of his body and that he had not been fed in the two days he was kept in isolation prior to his confession. He had only been allowed three or four drinks of water.
The activist urged authorities to look into possible abuses against the three men after their detention and concludes that there "are reasonable grounds to believe that Dadayev and the Gubashevs were tortured".
Babushkin is a member of the council formed in 2004 by Russian president Vladimir Putin to advise the Russian president on tackling human rights abuses in the country.
The details of the visit emerged after Dadaev told Russian newspaper Moskovskiy Komsomolets last night that he had only given the confession because police had promised to release a friend of his who had also been detained with him at the time and that Dadaev had, in fact, been innocent all along.
According to the interview Dadaev made the confession under duress when police detained him in Ingushetia, saying he feared for his safety, and he planned to "tell the truth" once he was taken to Moscow but said he had not been given a chance to state his innocence.
The newspaper also interviewed Shagid and Anzor Gubashev who also declared themselves innocent and both alleged that Anzor had been bruised after being detained. Moskovskiy Komsomolets does highlight, however, that it is not uncommon for Russian police to use forceful means while detaining "suspects considered particularly dangerous" and that detainees often complain of mistreatment by authorities while their cases are ongoing.
Moscow's public observatory commission, which tracks abuses in the city of Moscow have said they have since personally inspected all three detainees and have not found evidence that the suspects were tortured.