Nemtsov's 'Evidence of Russian Troops in Ukraine' Taken by Police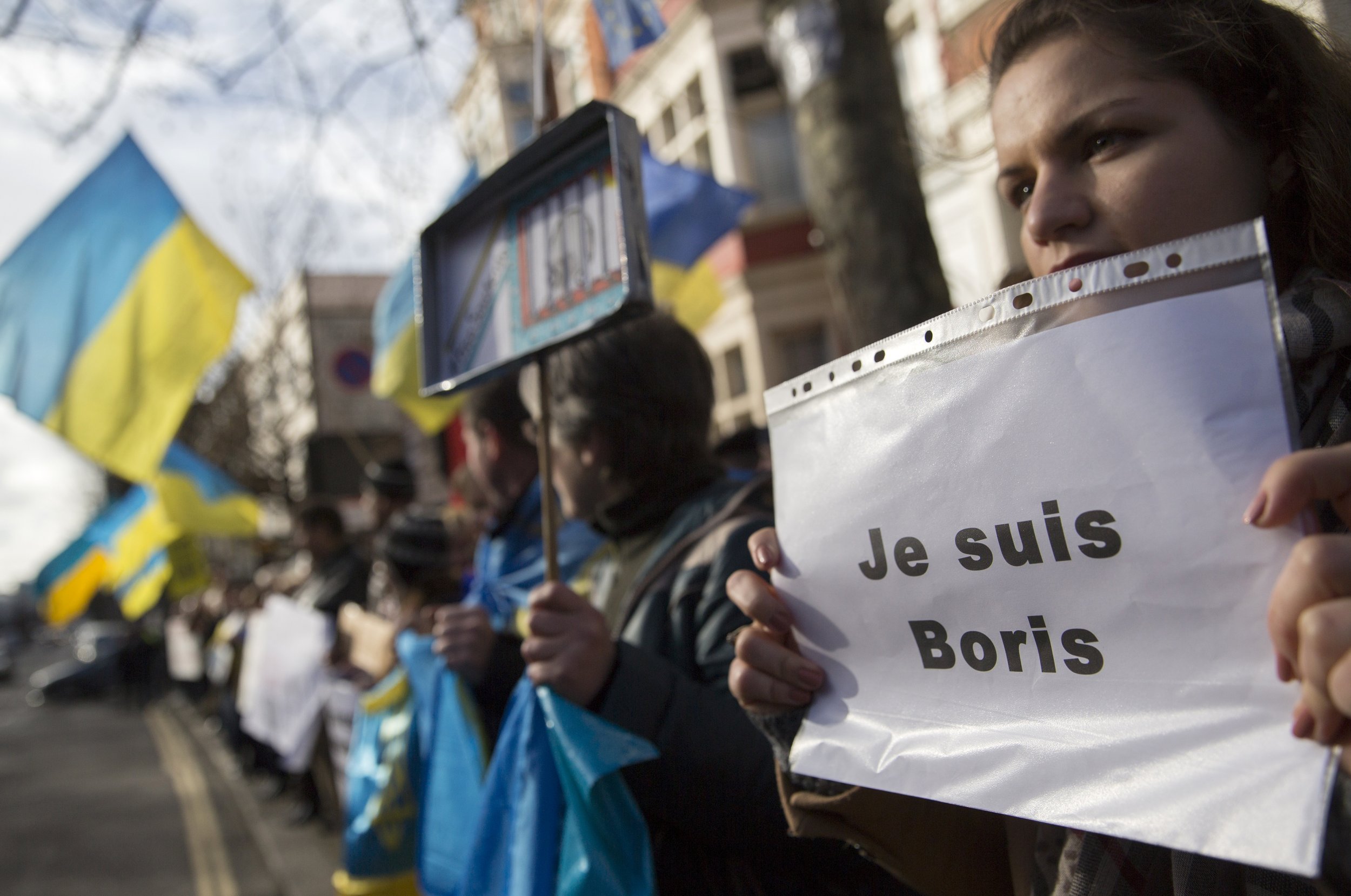 Russian opposition leader Boris Nemtsov, who was murdered on Saturday, was preparing to publish a report detailing the presence of Russian soldiers in the east Ukraine conflict.
According to his fellow opposition party member Ilya Yashin, Boris Nemtsov had been compiling a file of evidence about allegations that Russia's troops are backing separatist forces in Ukraine's eastern Donetsk and Luhansk regions, known collectively as Donbas, before he was killed.
Nemtsov was reportedly intending to publish the report at some point in March, within a month of his and Yashin's last meeting in late February. However, Yashin says the report is now in the hands of the committee who are investigating the shooting and he has no knowledge of its contents except for what he was told from his late friend.
"He said that he had received clues which proved the presence of Russian soldiers in the territory affected by Ukraine's armed conflict and I specifically remember that he was communicating with the parents of dead soldiers from the cities of Ivanovo, Yaroslavl and another town which, unfortunately, I do not remember," Yashin told Russian newspaper Gazeta.
"He was talking about planning a visit to Ivanovo. He was planning on collecting materials and compiling them in a kind of report. Sadly I do not know the details as, obviously, if he had any documents in his possession, then they have been seized by the investigators who immediately went to his apartment and office and took his computer," Yashin added.
According to Nemtsov's friend, the subject of the report could be revisited again if Yashin and fellow opposition figures are given access to the materials and contacts that Nemtsov collected. However, Yashin admits "nobody is working on this at the moment, at least not until we bury his body."
Accounts of Nemtsov's alleged report, detailing the presence of Russian troops in Donbas, have also been confirmed by Ukrainian president Petro Poroshenko who awarded Nemtsov with Ukraine's Order of Freedom posthumously for his political activism and for serving as "a bridge between Ukraine and Russia".
Poroshenko expressed his belief that whoever was afraid of what Nemtsov was preparing to reveal, was behind his murder.
The memorial service for Boris Nemtsov took place in Moscow today. It was not attended by Russian president Vladimir Putin, nor by Nemtsov's girlfriend, Ukrainian model Anna Duritskaya, who witnessed the shooting.
Yashin himself reported police procedures had taken their toll on Duritskaya, who was only allowed to return home to Kiev today after expressing her desire to do so in the days since Nemtsov's death.
Russian support for rebels in eastern Ukraine has remained a contentious issue since the summer, when groups of Russian servicemen were captured in Ukrainian territory. The Kremlin strictly denies sending troops to Ukraine and has said that any soldiers there are not there in their official capacities but as volunteers.