Neo-Nazi Activity On The Rise in Europe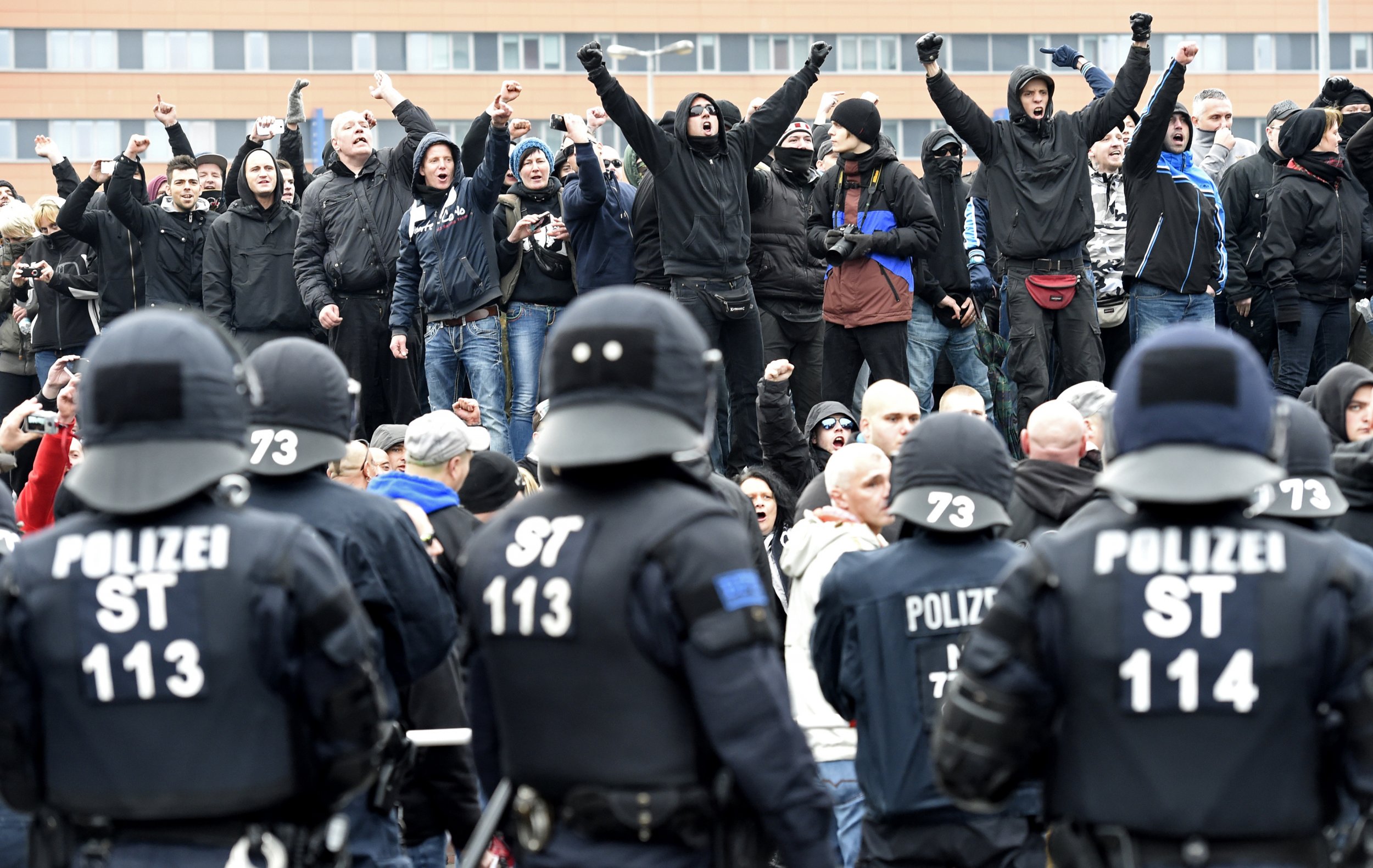 Neo-Nazi activity and attitudes are becoming more prevalent in European mainstream society, according to the European Network Against Racism, highlighted by a report published this week which confirms a rise in neo-Nazi activity in Sweden.
The annual report by the Swedish anti-racism organisation Expo, revealed that while the country's neo-Nazi organisations are declining in numbers, their activity is growing in intensity, with last year being a record high for neo-Nazi propaganda.
"It's an enormous increase. Just in a couple of years, in three years' time, it has almost doubled. We have never seen this many activities before," Expo investigator Anna-Sofia Quensel says.
"It's not just worrying for Sweden, it should be worrying for anyone that neo-Nazi propaganda is being spread by neo-Nazi groups," Quensel continues.
Quensel attributes the rise to the fact that the Swedish general election took place last year. The election saw the far-right, anti-immigration party, the Sweden Democrats becoming the country's third largest party winning close to 13% of the vote. The Party of the Swedes, a neo-Nazi political party, were expected to do well, although in the end, "failed utterly" in the words of Quensel. Despite this, they are still having an impact on society.
"We expected some kind of increase, mainly because it was an election year last year, and the Party of the Swedes were expected to gain 10,000 votes and aimed to win 10 seats. They failed utterly, yet they are making people aware of their existence," says Quensel.
"We think the fact we have a far-right party now in parliament, the Sweden Democrats, has made it easier for more extreme organisations to spread their message."
On average, neo-Nazis spread propaganda, carried out rallies or were involved in other actions seven to eight times a day, the report found. In total, the number of activities has risen by 23%, from 2,334 incidents in 2013 to 2,864 last year. The majority of this activity is thought to take the form of group's trying to spread their message - usually by disseminating flyers, painting graffiti, or plastering stickers on buildings, usually at night.
However, there has also been growing concern over neo-Nazi attacks in Sweden. In April last year, Showan Shattak, a 25-year-old man of Iranian origin, was stabbed by four neo-Nazis in the city of Malmö. Last August, three police officers were injured in Stockholm when neo-Nazi protesters and anti-racist demonstrators clashed.
Claire Fernandez, deputy director for policy for the European Network Against Racism, described the situation in Europe in general as "very worrying", and says that while formal membership of neo-Nazi groups is declining, activity and violence overall is growing.
Fernandez cites Germany as an example. There were 22,000 far-right supporters in Germany in 2014, of which 5,400 were defined as neo-Nazis according to German intelligence. While this marks a 30% decrease from what it was in 2008, Fernandez says that this only reveals a decrease in formalised groups.
"In terms of neo-Nazi activity and violence we are definitely seeing an increase. Neo-Nazi groups have more visibility and support online and we are clearly seeing more far-right activity in mainstream society. We see that with the German anti-immigrant group Pegida, which has links to neo-Nazis. They are perceived to be more acceptable because they are more visible."
"There are clear articulations of messages of Islamophobia, and anti-immigrant rhetoric and high visibility of activity centered on protecting European and Christian values reaching mainstream society," she continues.
Neo-Nazi activity in Germany accounts for more attack on Jews than by Islamists. According to figures presented to the German parliament last week, 31 anti-Semitic attacks in 2013 were committed by people of a foreign background while the rest, 26, were attributed to other offenders. Out of 1,275 anti-Semitic incidents which occurred in 2013, neo-Nazis were considered responsible for 1,218 of them.
Last September, a neo-Nazi group firebombed the Reichstag parliament building in Berlin. No one was injured, yet the unidentified person left a number of flyers promoting extreme-right ideology at the scene.
Last week, a survey showed that Greeks have a distinct lack of awareness about the Holocaust, and that the majority of the Greeks surveyed held anti-Semitic views. Among the report's most shocking findings was that 65% of all recipients agreed with the statement: "The Jews treat Palestinians in the same way they were treated by the Germans in WWII," a result that one of the report's authors, Dr Giorgos Antoniou, described as "devastating". Over 90% of the Greeks questioned believed that Jewish people hold too much power in international business and media.