Neo-Nazi Cell Planning Attack on Muslims and Jews In France Busted
Police in France have broken up a neo-Nazi cell suspected of planning attacks on Jews and Muslims at their respective places of worship, legal sources in the country have revealed.
The French news agency Agence France Presse reported that five members of the group, described by sources involved in the case as "close in ideology to the neo-Nazi movement," had been charged following a string of arrests between September and May.
The source, who did not give any details about targets and did not elaborate further on motives, said the neo-Nazi plot lacked specificity. "The investigation suggested they were developing an ill-defined plot to carry out an attack, likely to target a place of worship," the judicial source explained.
Law enforcement in the southeastern French city of Grenoble, not far from the borders of Switzerland and Italy, broke the case in September last year when they arrested the first member of the cell on a weapons charge. This first suspect led police to the other four members of the cell; two are minors.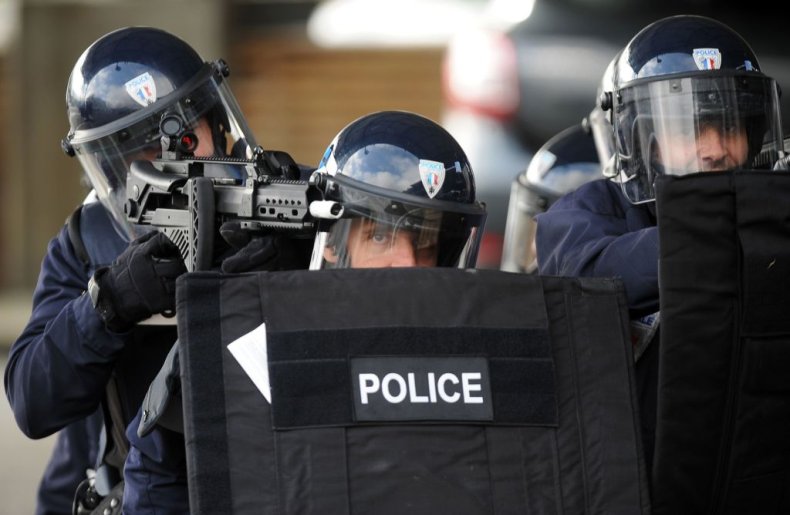 In January anti-terror investigators took control of the case. It was at that point they charged the individuals, using France's terror laws. The charges included creating and transporting explosive devices, as well as terrorist conspiracy.
In the wake of the Charlie Hebdo attacks in Paris 2015, France has been targeted by a succession of terror atrocities either inspired by or directly ordered through the Islamic State militant group (ISIS). The attacks included the coordinated bloodshed on the French capital in November 2015 that claimed 130 lives.
Grenoble lies 120 miles to the north of the southern coastal city of Nice, where in 2016 a jihad-inspired terrorist killed 86 individuals after driving a truck into a crowd during Bastille Day celebrations.
The influence of far-right extremism has been less conspicuous in France, though in November 2018 France's intelligence agency, the DGSI, arrested six individuals in three separate regions across the country for their part in a plot to attack French President Emmanuel Macron.
In July 2017, a 23-year-old was arrested after he was found with three kitchen knives in his car. He told investigators that he was planning to kill the French president at the Bastille Day military parade along with "Muslims, Jews, blacks and homosexuals."
The Christchurch gunman, who killed 49 worshippers in two mosques in New Zealand earlier this year and was heavily influenced by white supremacist ideology, wrote in a rambling online manifesto that he was inspired to commit violence while traveling in France. He has also said he was influenced by right-wing French leader Marine Le Pen.