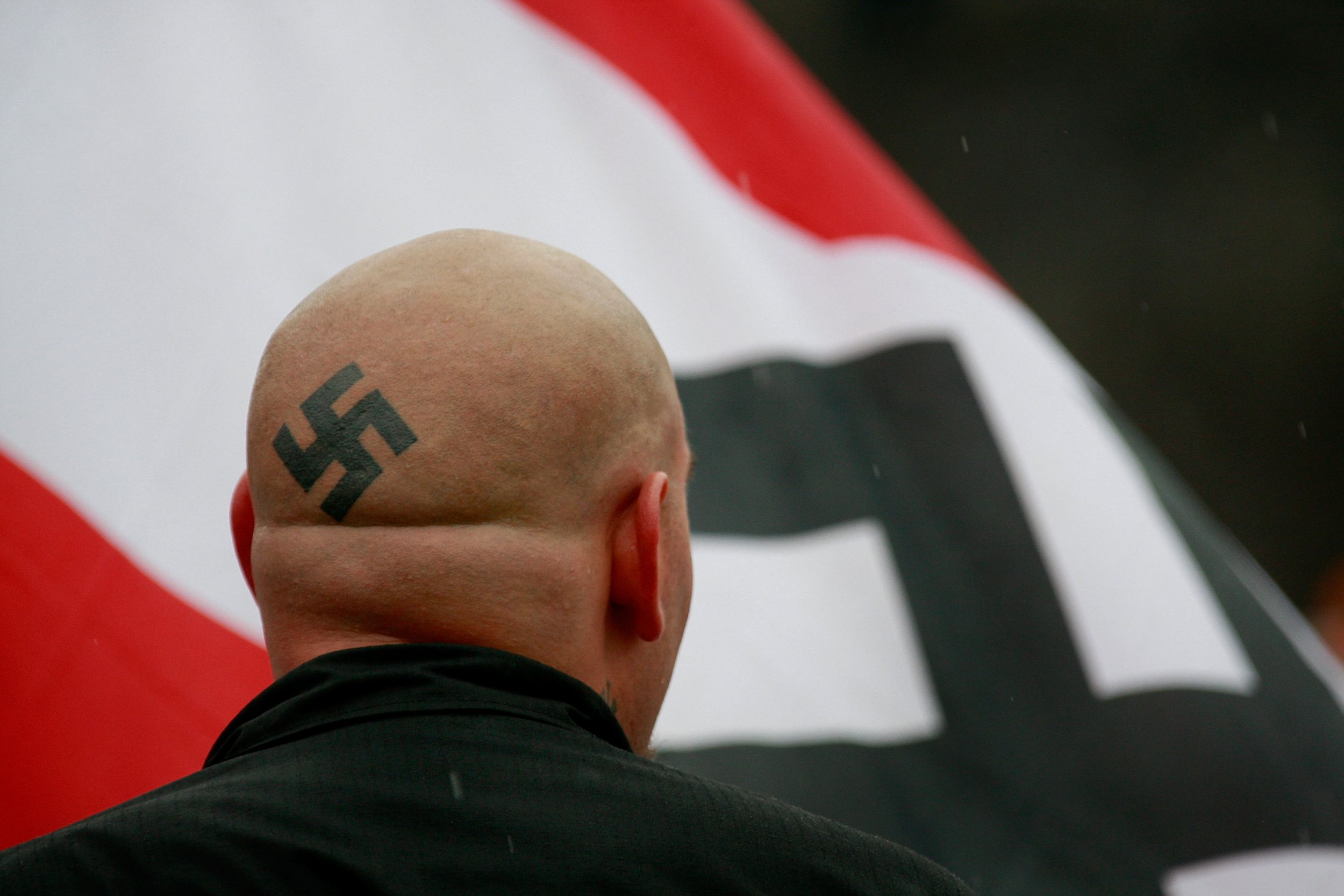 The attorney of a neo-Nazi publisher spoke out against a federal judge's decision to allow a lawsuit against his client to move forward. Attorney Marc Randazza called the judge's ruling "dangerous for free speech" on Thursday.
Randazza disagreed with U.S. District Judge Dana Christensen's ruling on Wednesday to deny the motion to dismiss the lawsuit against Daily Stormer publisher Andrew Anglin, who was sued in 2017 by Tanya Gersh.
Anglin allegedly published Gersh's personal contact information, as well as that of her family and friends, and called on his followers to "troll storm" her and her family, KPAX reported. Gersh claimed that hundreds of people harassed and threatened her family after Anglin wrote that she pressured the mother of alt-right leader Richard Spencer during a real estate deal in Whitefish, Montana in 2016.
However, Anglin maintained that his First Amendment rights protected him and that he could not be held accountable for his readers's actions.
Randazza told the Associated Press that he can "see the allure of not wanting to rule in favor of the Nazi," but claimed Christensen's decision could be used to restrict free speech in other cases.
"The rule needs to be the same no matter what your view is," the attorney said.
In his ruling on Wednesday, the judge said that Anglin's "morally and factually indefensible worldview" did not disqualify him from free speech protections but that he was not given special rights because of his anti-Semitism.
"It hardly makes sense to conclude—as Anglin contends—that Anglin's posts and sponsored troll storm are entitled to addition protection because of their anti-Semitic content," Christensen wrote in his ruling.
Christensen also noted that Anglin's alleged attack against Gersh did not inform his readers about an issue of public concern, but instead incited his readers to push his personal vendetta against Gersh.
"Anglin did not use his speech about Gersh to raise awareness for issues consonant with the alt-right agenda," the judge wrote. "Rather, construing the allegations in the complaint as true, Anglin exploited the prejudices widely held among his readers to specifically target one individual."
Anglin's motion to dismiss the case was rejected earlier this year by U.S. Magistrate Judge Jeremiah Lynch, KPAX reported. The case was scheduled to head to trail on January 22, 2019.