Neo-Nazi Couple Who Killed Man With Hammer Sentenced to 21 Years Minimum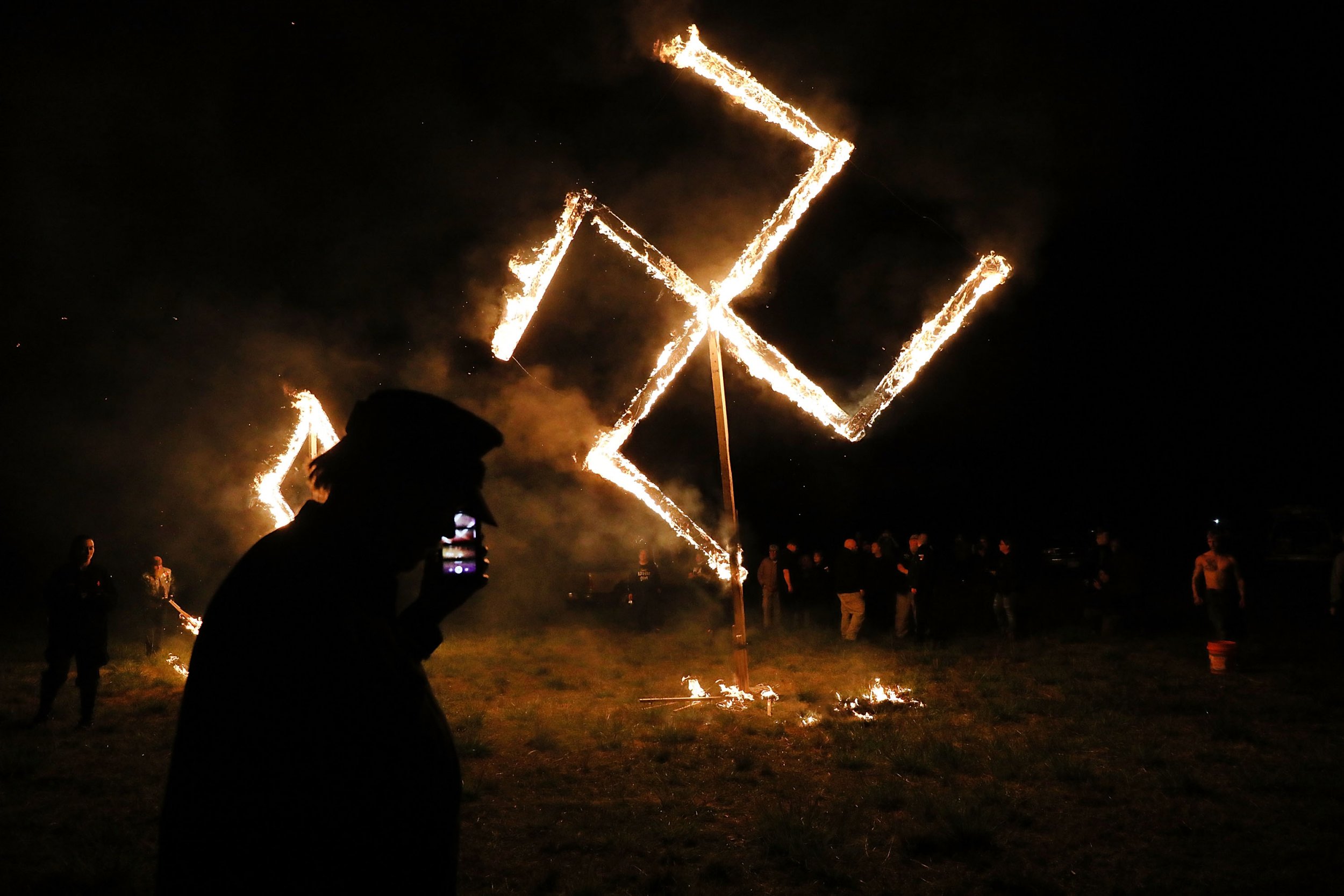 A pair of neo-Nazi lovers were sentenced to at least 21 years in prison apiece after being convicted of killing a man with a hammer in April 2016, reported The Guardian on Tuesday.
Thirty-seven-year-old Melony Jane Attwood—who led the neo-Nazi group Aryan Girls—and Robert Edhouse, 22, reportedly conspired to kill Alan Taylor, 42, the father of Attwood's child, at the home they all shared in Perth, Australia. The lovers apparently bludgeoned Taylor to death in an effort to get ahold of a life insurance policy they thought he had and to end the relationship between Attwood and Taylor.
Australian Broadcasting Corporation (ABC) News reported that another, unidentified person helped commit the murder but testified against the others for a reduced sentence. A fourth person, 21-year-old Corey Dymock, got five years for being an accessory to murder.
The Australian Associated Press reported the 5-year-old boy conceived by Attwood and Taylor has often said, "My mum's in jail and my dad's dead, and I don't know why."
ABC News reported Justice Lindy Jenkins called the murder both "vicious" and "degrading," saying the culprits showed no remorse and even went as far as to leave Taylor's body in the home, going out to the movies in an attempt to create an alibi. The body was apparently left alone for hours, naked and bleeding.
"One thing we can't understand is a person we took into our family for nearly nine years as a member of the family could do that to our son and sit in that box and have no remorse," Taylor's mother, Rosemary, said about Attwood outside of the courthouse, according to The Australian Associated Press. "To take a father away from a child, when you know very well the child loves that person, that's worse than killing him."