Jewish Neo-Nazi Quits Movement and Comes Out as Gay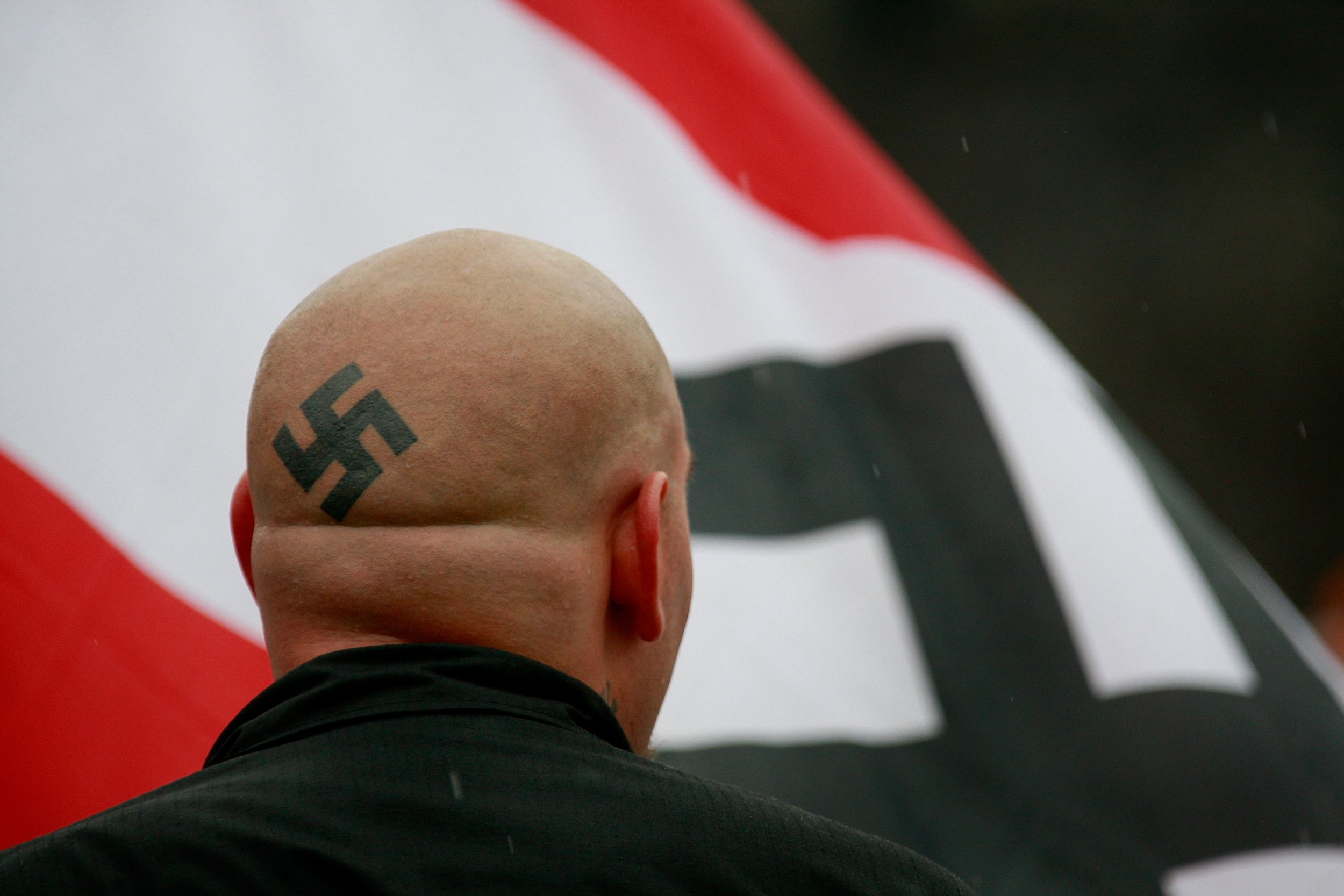 Kevin Wilshaw, a neo-Nazi far-right activist, is publicly disavowing the white supremacist movement and coming out as gay, in addition to saying during an interview with the U.K.'s Channel 4 news that he is getting in touch with his Jewish heritage.
Wilshaw organised the National Front in the 1980s and has pushed his neo-Nazi beliefs at multiple white supremacist group events and other speaking engagements throughout the past four decades. But on Tuesday, after admitting to violent acts and talking his viewers through what motivated his hatred, he said he no longer prescribes to those beliefs.
Wilshaw told Channel 4 News that he originally joined the group because he was lonely.
"I didn't have many friends at school," Wilshaw said. "I wanted to be a member of a group of people that had an aim, and I thought getting involved in that kind of thing would be comradeship."
With such comradeship often comes violent acts. Wilshaw said he didn't assault minorities, but he watched it happen—and up until now, he was OK with watching people like him being beaten bloody.
"I'd never do that, but I have seen incidents where people were singled out because they were black by a group of people," Wilshaw told Channel 4 News. "It turned my stomach, I rejected that, I pushed it to the back of my mind."
One possible reason those violent acts made Wilshaw so sick could have been that he is himself gay and of Jewish heritage. But he said he didn't really connect the homophobic views of the group to himself.
"It's a terribly selfish thing to say but it's true, I saw people being abused, shouted at, spat at in the street—it's not until it's directed at you that you suddenly realize that what you're doing is wrong," Wilshaw said. "Even when people found out, they'd rationalise it, 'He's not really gay' or 'Gay and OK.'"
He said that even though his mother was part Jewish, he said he hated "the Jews" on his application form for one of the alt-right groups he organized.
"That term 'the Jews' is the global faceless mass of people—you can't personalise it, not individuals," Wilshaw said in the interview with Channel 4 News. "That's the generalization that leads to 6 million people being deliberately murdered."
Now that Wilshaw has publically disowned the group, he fears that the alt-right will want to seek revenge against him. After all, extremist groups do tend to attack on grounds of anti-Semitism and homophobia.
"One or two would want to sort me...they'd see it as betrayal," Wilshaw said."I am going to find it difficult, granted, to fill a void that has occupied my life since childhood."