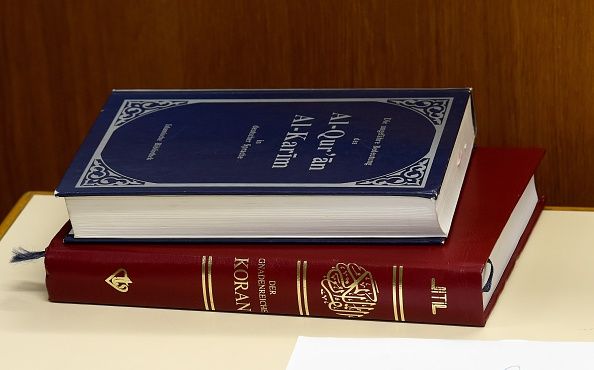 Neil Erikson, a far-right, anti-Islam activist and self-proclaimed neo-Nazi in Australia, picked up a copy of the Quran as he prepared to give sworn evidence under religious oath in court on Monday.
Related: Bible Miraculously Didn't Burn When an Evangelical Church Was Firebombed by Militants, Congregants Claim
The court staff then pointed out his mistake, and Erikson swore on the Bible.
Erikson regularly makes videos of himself and his followers exclaiming his belief that radical Islam is destroying Australian society. He has also accused the Australian media of being too tolerant of Islam and has gone on various anti-Semitic rants.
Erikson was taken to court in December because he regularly wore his former employer's uniform in his provocative videos. The company said Erikson was deliberately trying to tarnish the name of the brand leading a Victoria court to order him to return the uniforms. On Monday, Erikson admitted to being in contempt of court for having failed to hand back the uniforms. He claims that he did not return them because he already threw them away.
Erikson is a member of the far-right group United Patriot's Front, whose leader has called for a picture of Adolf Hitler to be hung in every classroom. He and two other members of the group were found guilty of inciting contempt and ridicule of Muslims after they made of video of themselves beheading a dummy with a toy sword during a protest against the construction of a Mosque. In the video, the three men chanted "Allahu Akbar" and poured fake blood on the ground.
He was also one of the men who published a video of far-right activists harassing Australian lawmaker Sam Dastyari, who is of Iranian descent, in a pub in Melbourne. Erikson was also charged with four counts of assault and behaving in a riotous manner outside an event last month featuring the controversial speaker Milo Yiannopoulos.
Erikson was previously employed as a forklift driver by the company Toll, but was fired last year and is currently unemployed.