Neo-Nazi Website Daily Stormer Rejected by Russian Domain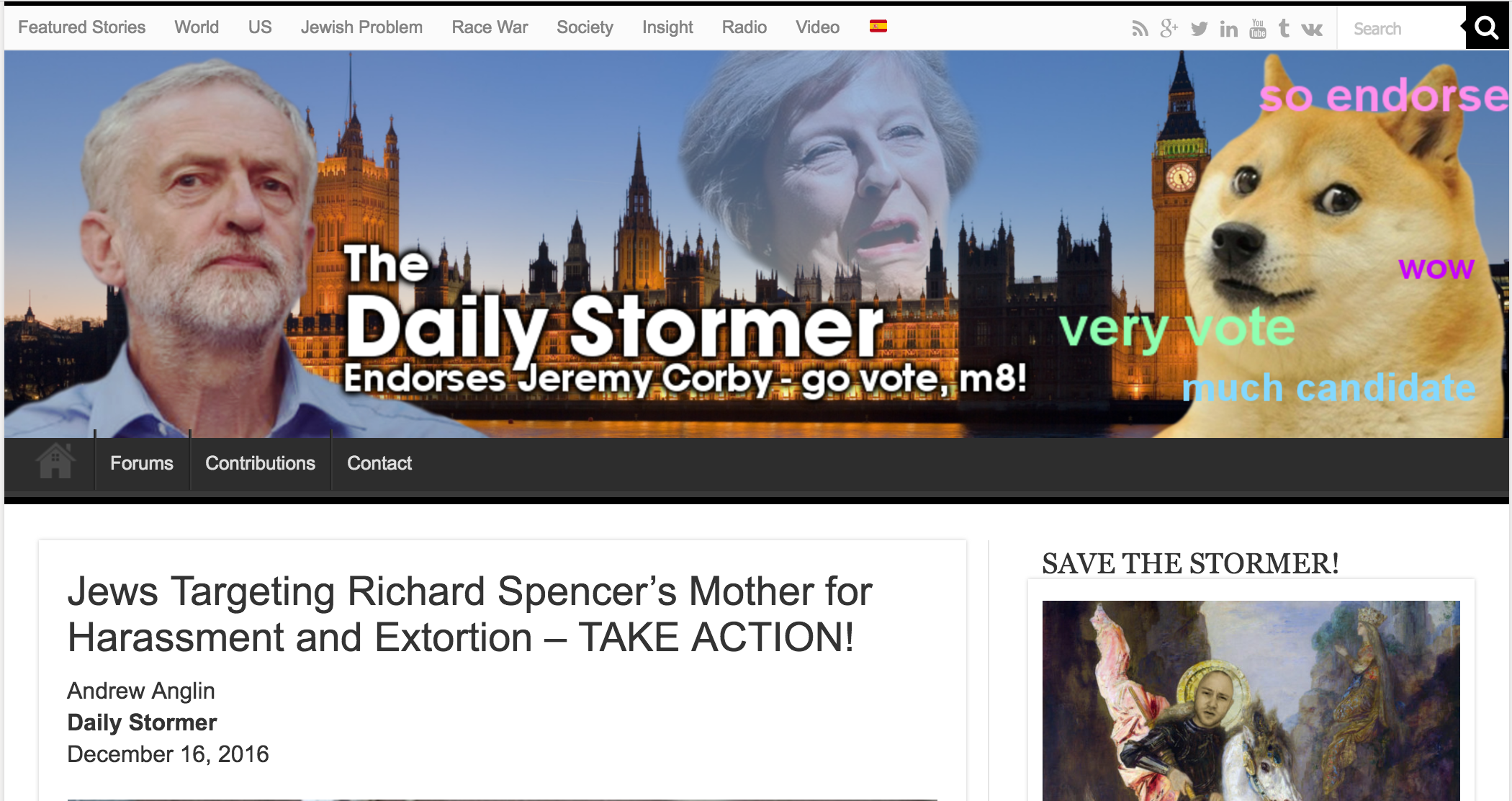 Neo-Nazi website The Daily Stormer briefly took a Russian domain name as it struggled to stay online after being barred from GoDaddy and Google.
The extremist site was booted from GoDaddy's domain service Monday, after publishing an article attacking Heather Heyer, the anti-racism activist killed Saturday demonstrating against the "alt-right" white nationalist movement in Charlottesville, Virginia.
The site then shifted its domain to Google, only for the search engine giant to promptly bar it, rendering The Daily Stormer inaccessible Tuesday.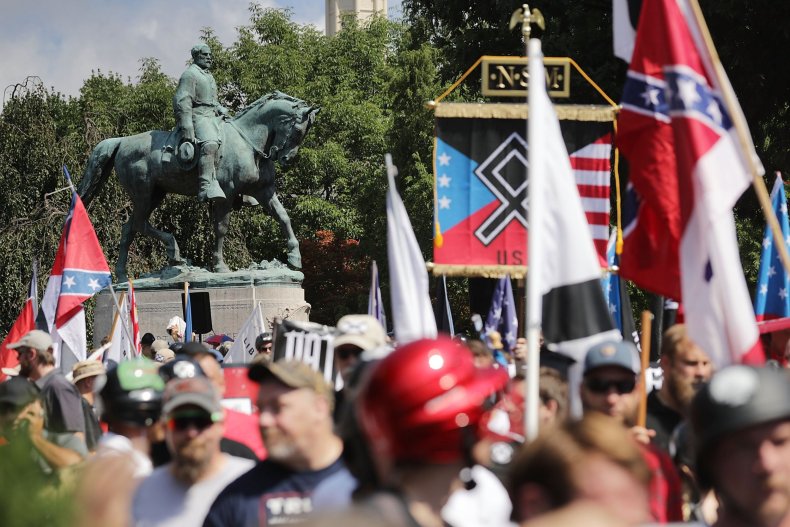 However, the site was back online briefly Wednesday, with a new Russian domain name: DailyStormer.ru. In a post announcing the site's return, founder Andrew Anglin credited neo-Nazi hacker and site administrator Andrew "weev" Auernheimer with masterminding its comeback, reported Ars Technica.
However, attempts by Newsweek to reach the site at its new address yielded an error message only hours later.
The Guardian reported that the site had also registered a .onion address, so it could be accessed via the encrypted dark web, after it found its route back onto search engines barred.
On Twitter, Anton Shekhovtsov, an expert on Russia's ties with the Western far-right, said such groups have increasingly sought refuge on Russia's internet.
"Many far-right groups hosted their websites in the U.S., because of almost unrestricted freedom of speech," he tweeted.
"After several scandals, however, confidence in the U.S. Internet services was shattered, and certain groups opted for the Russian services on the assumption that the Russian authorities will not cooperate with Western prosecutors.
"This said, I expect that the site will be taken down soon. There will obviously be a scandal, and the Russian company will back out," he wrote, shortly before its Russian address was made inaccessible.
Anglin reportedly claimed earlier that the publicity the site had attracted in recent days had given a huge boost to traffic.
However, among those whose attention it attracted was hacktivist collective Anonymous, which on Monday accused the site of faking a posting claiming it had been hijacked by members the group.
In a video Tuesday, the group said Anglin forged the posting to portray the delisting of the site as a conspiracy. Anonymous threatened to track down Anglin in Nigeria, where he claims to reside.
"If you value your life, Mr. Anglin, you will need to flee the country. We will find you, we promise," said a narrator in the video.