Far-Right: British Soldiers Accused Of Neo-Nazi Group Membership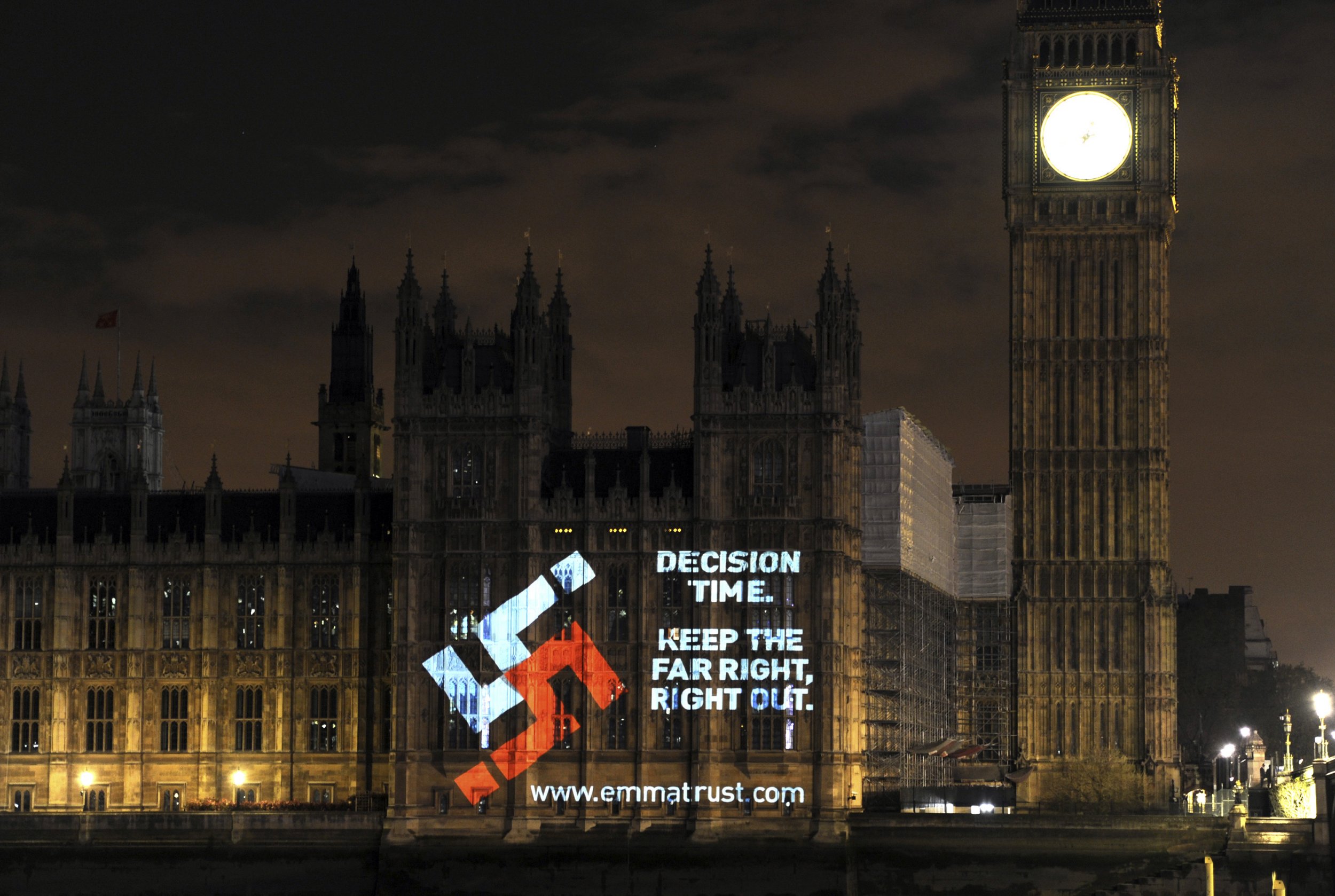 British police have arrested and charged four men—a number of which are serving soldiers—on suspicion of belonging to a far-right political group banned under terrorism laws.
According to West Midlands Police, based in the central west of England, four men have been arrested, aged 22, 32, 24 and 24, on suspicion of belonging to a group called National Action.
The suspects "have been arrested on suspicion of being concerned in the commission, preparation and instigation of acts of terrorism under Section 41 of the Terrorism Act 2000," a police statement said.
Britain's Ministry of Defense confirmed to Newsweek that "a number of" serving British army members were among those arrested, but a spokeswoman would not confirm whether all four suspects are in the army.
"All four men are being held at a police station in the West Midlands," the police statement continued.
"A number of properties are being searched in connection with the arrests. The arrests were pre-planned and intelligence-led; there was no threat to the public's safety."
National Action is a neo-nazi organization that was banned by the U.K. government in December 2016. It was the first far-right group to be proscribed under anti-terror legislation in the country.
Home Secretary Amber Rudd said at the time that "National Action is a racist, antisemitic and homophobic organisation which stirs up hatred, glorifies violence and promotes a vile ideology. It has absolutely no place in a Britain that works for everyone."
According to the anti-fascism charity Hope Not Hate, it is active in major cities across the U.K. including London, Bath, Birmingham, Cardiff, Dundee, Leeds, Liverpool, Glasgow, Cambridge, Newcastle, Manchester, Swansea, and York.
But the group is thought to be small, with under 100 members.