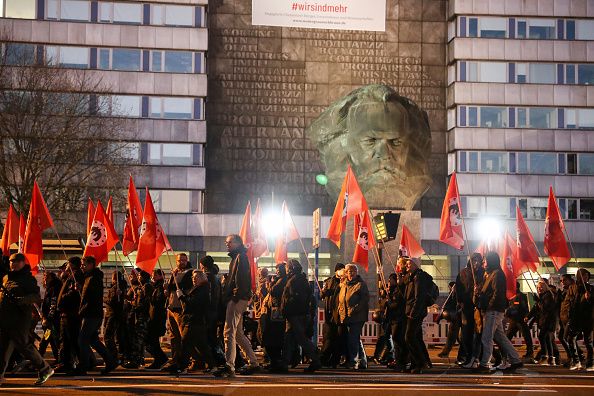 Around 470 far-right extremists, some of whom are believed to be neo-Nazis, are roaming around Germany avoiding arrest, according to local media reports.
On Tuesday, a newspaper from the city of Osnabruck in northwest Germany reported that the number of neo-Nazis who were wanted by the German police had doubled since 2014. A quarter of them were wanted for violent crime. Despite warrants for their arrest, the extremists have managed to avoid capture, according to the paper.
In September, massive far-right rallies rocked the city of Chemnitz, in eastern Germany and some protesters carried Nazi signs and symbols. At least one man was arrested for making a Nazi salute. He was ordered to pay a fine of around $2,300 and to serve an eight-month jail sentence.
On Saturday, German police canceled a concert in the town of Ostritz in Germany's eastern region of Saxony after members of the audience began to chant Nazi slogans.
"Two far-right bands played in front of several hundred participants," the police in Saxony said in a statement. "Around 11.20 p.m., the policemen guarding the event heard 'Sieg Heil' chants. Several locals also reported it to the police." German media reported that there were around 131 neo-Nazi concerts held around the country in the first half of 2018, and that around 13,000 people had attended these events.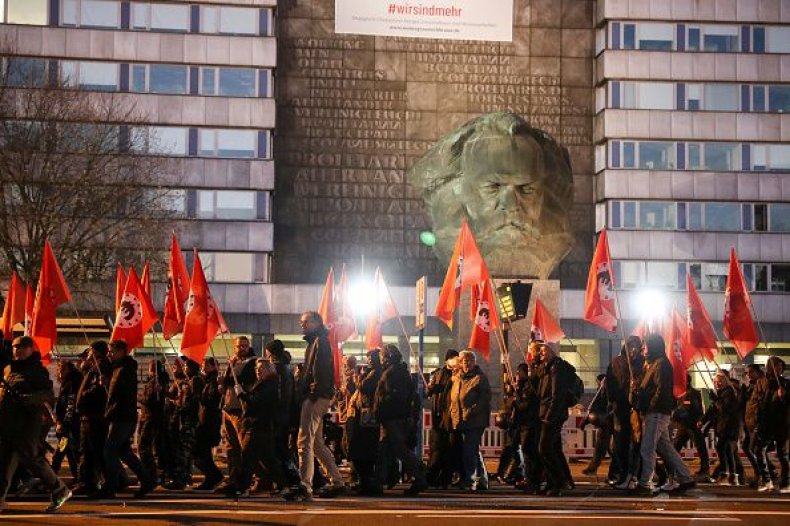 Germany has been heralded for coming to terms with its Nazi past, honoring the victims of the regime, and outlawing any Nazi symbolism. The country has also funded genocide awareness programs in countries around the world.
Still, Germany has seen a major uptick in support for the far-right ever since German Chancellor Angela Merkel accepted about a million refugees fleeing conflicts and poverty in the Middle East and North Africa. The far-right Alternative for Deutschland (AFD) now has representatives in local governments across the country. Attacks on migrants or people who appear foreign have become more common.
Merkel, who revealed that she would not run for re-election in 2021, condemned the violence. In September, as the demonstrations in Chemnitz grew violent, Merkel told Parliament that "there is no excuse or reason for hunting people down, using violence and Nazi slogans, showing hostility to people who look different, who have a Jewish restaurant, for attacks on police officers."
In the town Ostritz, where the neo-Nazi concert was canceled this weekend, around 30 percent of the population voted for the AFD in federal elections last year. In late November, however, the BBC reported that many young people were returning to the town to form a resistance against the neo-Nazis.