Neo-Nazi Murder Gang Suspect Should Get Life In Jail, German Prosecutor Says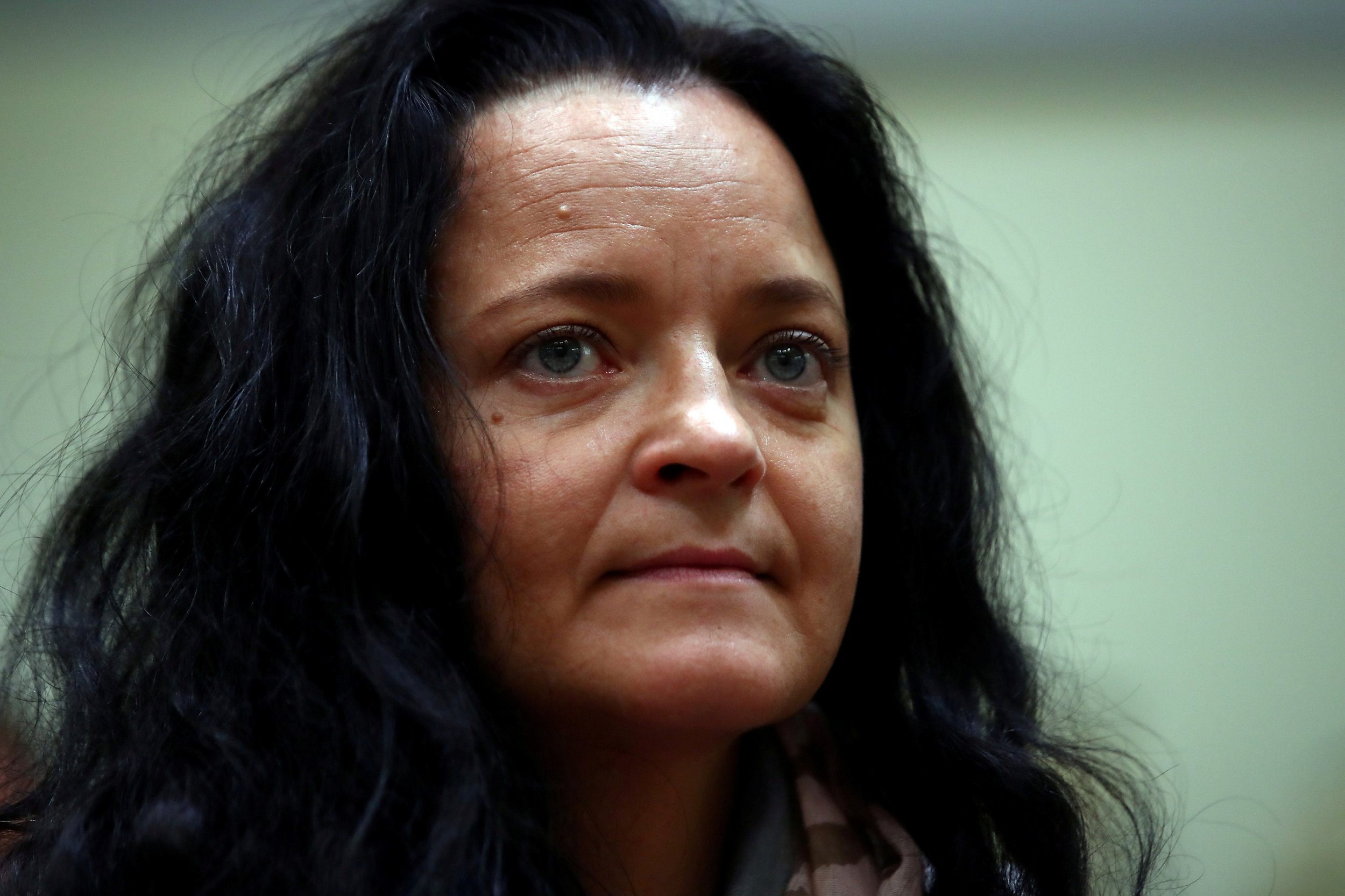 A German prosecutor urged judges on Tuesday to give a sentence of life imprisonment to Beate Zschaepe, the main surviving member of a neo-Nazi gang accused of murdering 10 people, most of them immigrants, over seven years from the year 2000.
Prosecutors say Zschaepe was part of the National Socialist Underground (NSU) group which killed eight Turks, a Greek and a German policewoman.
Zschaepe, 42, has denied taking part in the murders with two friends who killed themselves in 2011 when police discovered the gang by chance. But she has, through her lawyer, said she felt morally guilty for not stopping them.
Judges have yet to give a verdict.
"The accused is criminally fully responsible for her behavior," said federal prosecutor Herbert Diemer, calling for Zschaepe to be given a life sentence for 10 murders.
He described Zschaepe as an "ice-cold, calculating person," adding that there were no mitigating circumstances.
Zschaepe, 42, listened impassively, resting her chin on her hands.
Prosecutors said in July that four years of hearing evidence had shown that Zschaepe was a "co-founder, member and accomplice" of a terrorist organization.
The group had carried out "the most violent and infamous terror attacks"—including two bombings and 15 bank robberies—since the end of the Red Army Faction's two-decade spree in 1991, in which 34 people are estimated to have been killed.
Although the NSU murders were carried out by Zschaepe's two friends, Uwe Mundlos and Uwe Boehnhardt, both now dead in what is believed to have been a murder-suicide, she played a major role behind the scenes, according to prosecutors.