Neo-Nazis, 'Future School Shooters' Using Leading Gaming App to Post Hateful Content in Hundreds of Groups: Report
A leading gaming app that is popular with adherents of the neo-Nazi wing of the alt-right movement has at least 173 groups dedicated to the glorification of school shootings, according to a report published last week by Reveal News. Separately, dozens of neo-Nazi groups have cultivated active communities on the app.
The report notes that these Steam groups—which typically have between 30 and 200 active members—glorify men like 22-year-old Elliot Rodger, who killed six people and injured over a dozen others in the vicinity of the campus of University of California, Santa Barbara, before committing suicide in 2014.
Rodger was a virulent misogynist and wanted to punish women for rejecting him. Other shooters, like Seung-Hui Cho, the Virginia Tech senior who killed 32 people in 2007, are also hailed in these Steam groups. The groups have names like "School Shooters Are Heroes" and "Shoot Up a School." Some of them allude to "future" school shootings yet to take place and are filled with racist language.
A request for comment Valve Corporation, the company that owns Steam, was not immediately returned.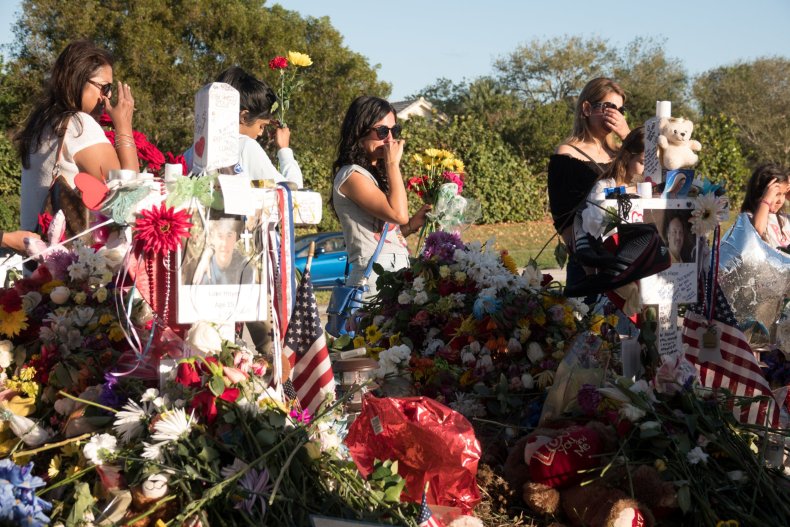 The link between violence and the scattered culture of internet Nazism has received greater scrutiny in recent weeks, following a CBS News report that suspected Parkland, Florida, mass shooter Nikolas Cruz allegedly possessed gun magazines engraved with swastikas. Gaming apps like Steam have become increasingly popular within that community.
One example of neo-Nazis using Steam is Andrew "Weev" Auernheimer, who handles the technical side of the white supremacist troll website Daily Stormer, and several months ago appeared to threaten to "slaughter" Jewish children in retaliation for his website being taken offline. Auernheimer appears to have a group on the app, which discusses games in the context of whether they portray Adolf Hitler in a favorable light. The broader community of Daily Stormer also appears to have an active community on Steam called "Storm Sect" with roughly 200 members.
Other neo-Nazi groups on Steam have more overtly hateful and violent names like "Fag Lynch Squad," which depicts shadowy figures hanging limply from nooses in its profile picture. AtomWaffen Division, a neo-Nazi group linked to a number of murders, had its community on Steam removed earlier this month, Reveal News reported.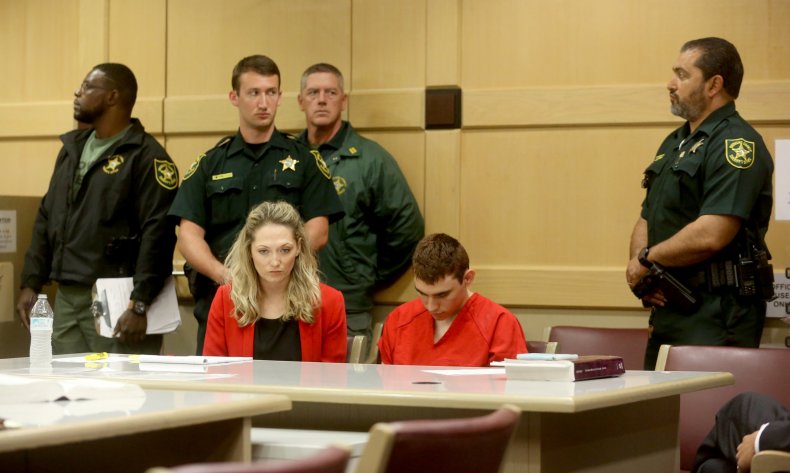 Angela Nagle, a leftist writer, demonstrated links between the origins of the alt-right and gaming culture in her book Kill All Normies: Online Culture Wars From 4Chan And Tumblr To Trump And The Alt-Right. The veneration of school shooters and other killers is similarly linked.
It is not only on Steam where neo-Nazis have found a platform within the gaming world. Discord, another gaming app, was instrumental to young neo-Nazis in planning the Unite the Right event that took place in Charlottesville, Virginia, last August, which led to the death of counter-protester Heather Heyer. Discord has made efforts to remove violent and far-right content from its app following reports of the rally, but new groups continue to pop up on that platform.
Unicorn Riot, a volunteer media collective, published recordings and messages this week that appeared to reveal internal planning discussions from the young white supremacist group Patriot Front, which were initially hosted on Discord. Patriot Front splintered from Vanguard America, the group in which the man accused of killing Heyer allegedly marched during the protests in Charlottesville.
Discord told Newsweek in a statement that the company is still trying to purge groups like Patriot Front from its app.
"Discord has a Terms of Service and Community Guidelines that we ask all of our communities and users to adhere to. These specifically prohibit harassment, threatening messages, or calls to violence," a spokesperson said, noting that the group recently removed several offending servers. "Though we do not read people's private messages, we do investigate and take immediate appropriate action against any reported Terms of Service violation by a server or user."