Ahead of Jewish High Holidays, Nazis Are Marching on a Synagogue in Sweden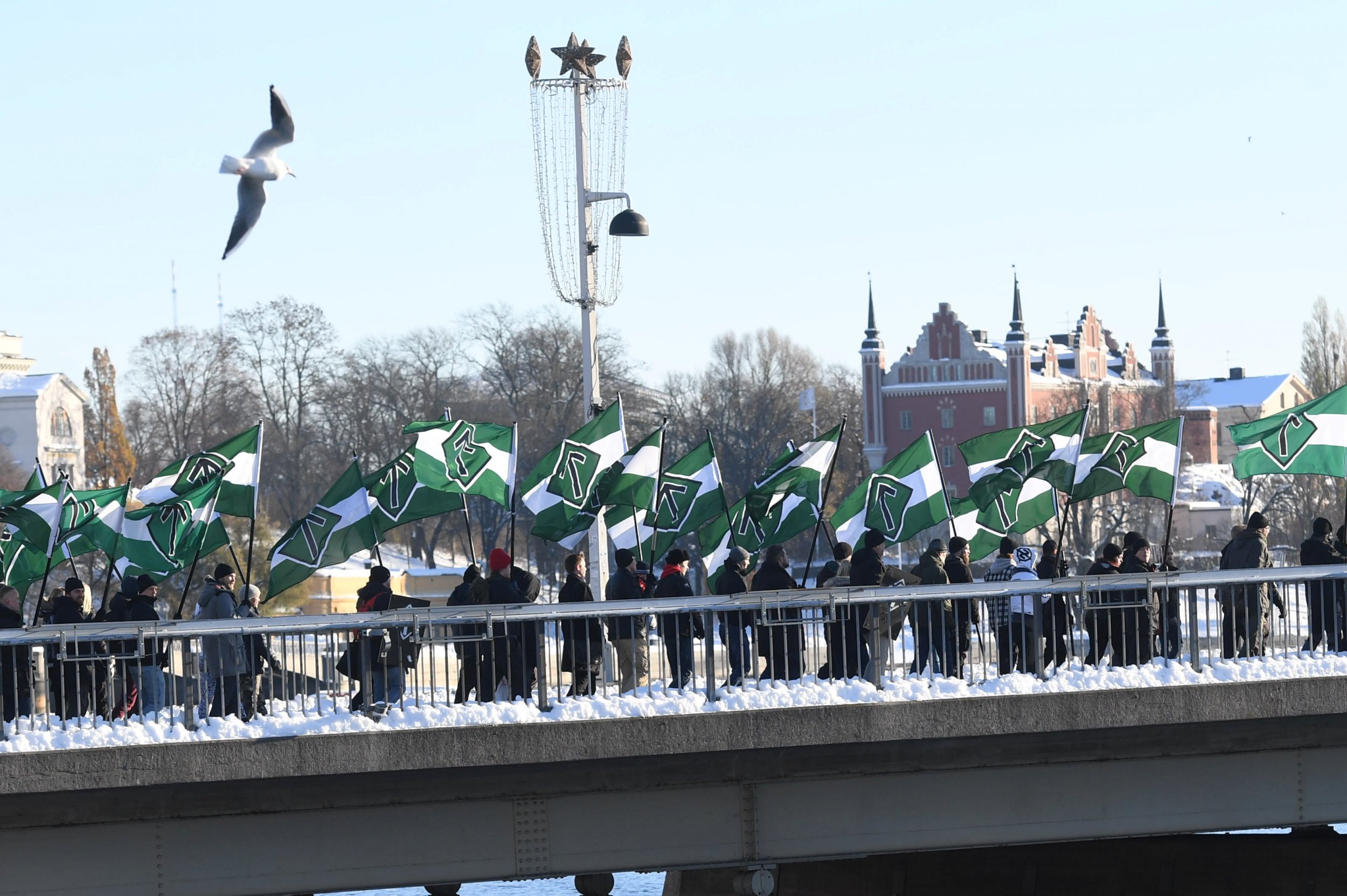 Swedish police have granted a neo-Nazi group permission to march near a synagogue in the city of Gothenburg at the end of September—but local Jews are fighting to have the decision overturned.
The demonstration by the far-right Nordic Resistance Movement not only passes the holy building, but also falls on the Jewish holiday of Yom Kippur, The Local reported.
"It's the day of the year when many Jews who normally don't go to the synagogue will gather there.
"On this day, the police have decided to grant the neo-Nazi Nordic Resistance Movement permission to march through Gothenburg, no more than a stone's throw away from the synagogue," Aron Verständig, chairman of the Official Council of Swedish Jewish Communities, and Allan Stutzinky, chairman of the Jewish community in Gothenburg, wrote in Svenska Dagbladet.
"Aside from out of fear for our own security, it evokes uncomfortable associations for us Jews. During the Holocaust, it wasn't unusual for the German Nazis to conduct their horrendous atrocities on the most important days of the Jewish calendar," they added.
The council is appealing for the police decision to be overturned.
Passing the synagogue is actually a result of a previous change to the Nazis' route; they had originally applied to proceed down the city's main street but were made to change course as a condition of the permit.
The new route passes the synagogue, but Verständig and Stutzinky said the Nazi's should be consigned to "the periphery, where they belong."
"Soon they will congregate in Gothenburg. It's frightening," Swedish Prime Minister Stefan Löfven said at the opening of Parliament on Tuesday. "The government will now pull together work against racism and hate crimes in a national plan of action. There are groups in our country who are more scared than ever. Security for minority groups and religious spaces will be heightened."